I heaved a huge sigh of relief when the teaser for Main Bushra's second LAST episode graced my TV screen and it seems like someone wise knocked some sense into the director. Now that I come to think of it, whatever happened in this episode could've easily been covered in last week's episode but then again, ARY had to stay true to their motto, 'what's a drama without some dragging?' However, I thank ARY for at least not treating Main Bushra the way they treated Shukk, Shikwa and Chup Raho- I wasn't expecting this play to end before the 25-episodes bracket so it's a greatt feeling to be proven wrong (in a positive way of course) by ARY plays :)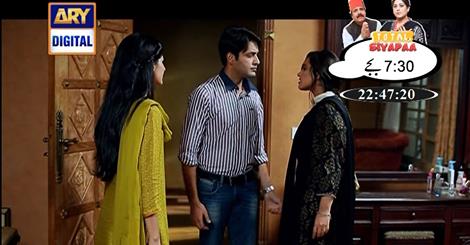 Even though the afsurdagi continues, I can't help but admit that this episode was far better in terms of the direction, dialogues, acting and most importantly, PACE. Where it's true that the overall episode was well-directed and happening, I really feel that they could have cut the first half short because it had soo much to do with dull and dreary flashbacks that I felt like dozing off. The second half, contrary to my expectations, was pretty engaging; I could very well relate to the turmoil of emotions, plus the actions and reactions of all the characters were easy to understand. I don't quite get the purpose of adding the touch of Faraz's accident when it actually had nothing to do with the development of the story. Since the last two weeks or so, they have made Faraz's accident sound like Archduke Ferdinand's assassination but seems like it's not very significant because apart from wasting a considerable amount of screen time on the good-for-nothing flashbacks, his accident didn't affect Shayan or Sabiha or Bushra in any way whatsoever. Haan, the only thing that came out of it was how Shayan recalled his gehrayy discussions with Faraz and realized the wisdom behind his brother's words: muhabbat agar mashwara hoti tou tum say pooch kar karta! Even though Faraz is out of sight, what he did still has so much to do with the story. Faraz was shattered because his mother, driven by her own desire for revenge, destroyed the woman he loved and this turned him into a sadist and in turn, he destroyed the life of an innocent girl like Bushra who had absolutely nothing to do with Sara. Bushra fears the repetition of history; Shayan is the object of Sania's affection and Bushra thinks that if she doesn't walk out of this relationship, the cycle of resentments will just not come to a halt. I simply loveddd the dialogues, 'Ek aur Bushra jo apnay maa baap ki muhabbat mein hi dhoka khajaye.'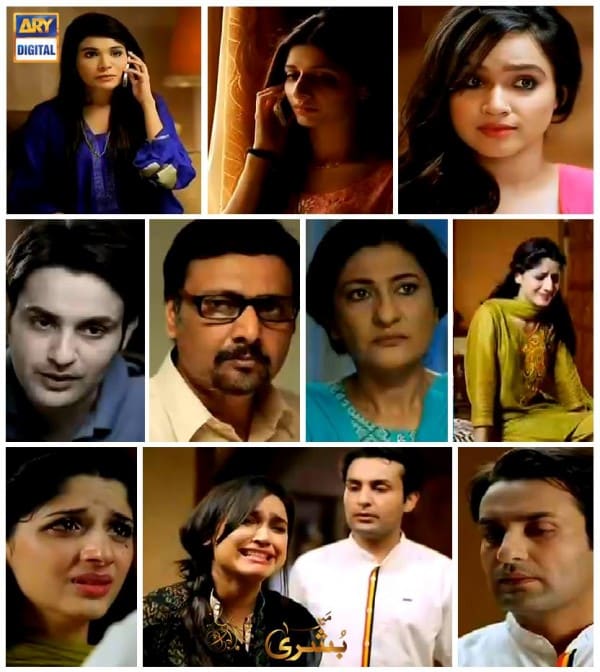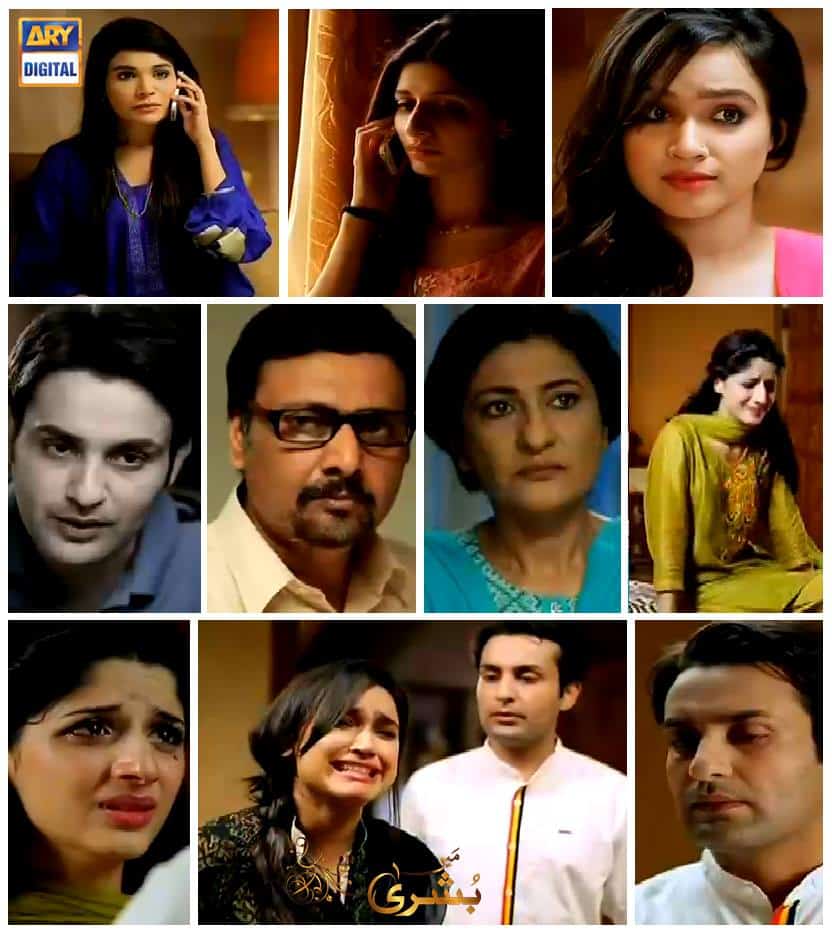 By the end of the day, we all are human beings and even though some people can tolerate a great deal as compared to others, there's always a limit to tolerance so this time around, Bushra's pent-up emotions gave way to an outburst. Shayan tries to lend Bushra a shoulder to cry on only to find Sania interrupting them and as revealed by the promos,  the cat is out of the bag! For so long I was expecting Shayan to take charge of the whole situation but the disclosure of Shayan and Bushra's marriage was purely coincidental; I actually wanted to see Shayan breaking this news because that way we'd have been able to see how far can he go for his love for Bushra. I have to praise the writer for penning the characters of  some exceptional mothers and Sania's mother has to be my favourite because the way she maintained her composure for the sake of comforting her daughter- I loved it and I was pleasantly surprised because I had already prepared myself for some very longg emotional scenes and sequences in the hospital. Thankfully, she turned out be a level-headed mother who decided to face the facts without allowing her emotions to take over. I don't think Sania's reaction surprised any of us and rona dhona is something you should prepare yourself for whenever 'aeee rabba' thing starts :P. Acha, Sania talks fondly of those great childhood days when Shayan was always there by her side and she blames Bushra for 'tum nay uss ko mujh say dur kardiya' but my question is that woh qareeb tha hi kab? Shayan was always distant and aloof and even if they were good friends at one point, I'd have appreciated if the director would have shown their friendship earlier on- all we got to see were a bunch of Skype calls with an over-excited Sania discussing her plans with a constipated and more or less mute Shayan so I kind of missed the 'dosti' touch between the two. Keeping this in view, Sania's obsession with Shayan is more or less as unreasonable as Sunbal's obsession with Numail in Tum Meray Hi Rehna (thank God it ended!!). I hate to see Bushra holding herself responsible for everything that's going wrong in Sania's life because I think if there's anyone to blame, it's Sabiha! She has been one of the most ineffective characters of the play- sirf philosophy jhaarnay kay illawa she has been of no good use. She came up with implausibly perfect solutions for Bushra's problems and when Sania and her parents stepped in, she quite conveniently chickened out-I found her approach a little selfish and unfair.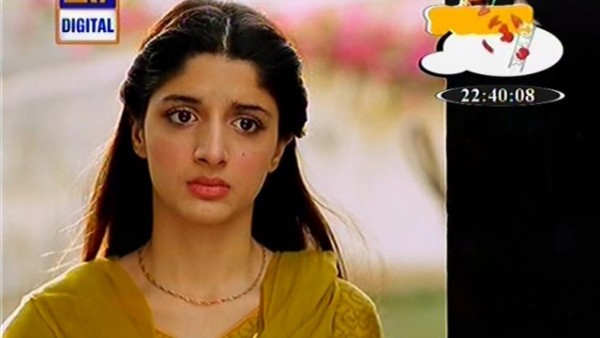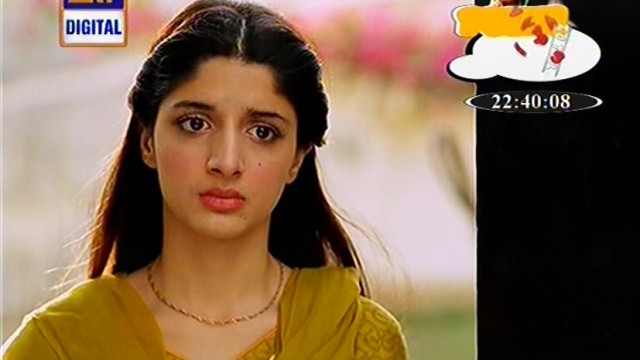 Bushra decides to move out (probably the best decision she ever made for herself) and that's when Sabiha steps in with her pet-phrase: Bushra meri baat tou suno.  I am also very glad that Bushra is now spilling the beans about her marriage to her mother. I must say that Sofia and the drastic change in her approach towards Bushra- it's all making sense to me and I am also enjoying the exchange of words between Nasir and Sofia. Tumhe yeh faisla karna hoga kay tumhe apni aagay ki zindage maa ban kar guzarni hai ya biwi ban kar. A mother is always stronger than a wife and Sofia has had enough of listening to her husband rather than her conscience. She loathes the money she got in exchange for Bushra. The conversation between Bushra and Sofia was well-written and I think Saba Hameed and Mawra Hocane share great chemistry as far as a mother-daughter relationship is concerned.
This is it for today. How many of you watched this episode? Are you waiting for the next episode? Share your views!
P.S: Main Bushra's last episode is airing next week on 12th February, 2015 but since my papers are starting, I am afraid I won't be able to post the review before 19th February, 2015 :/ I am sooo sorryy. You all are an awesome bunch of readers so I hope you understand :) Please do pray for me bohat sara :D
Maryam Mehdi