Mana Ka Gharana – Episode 13!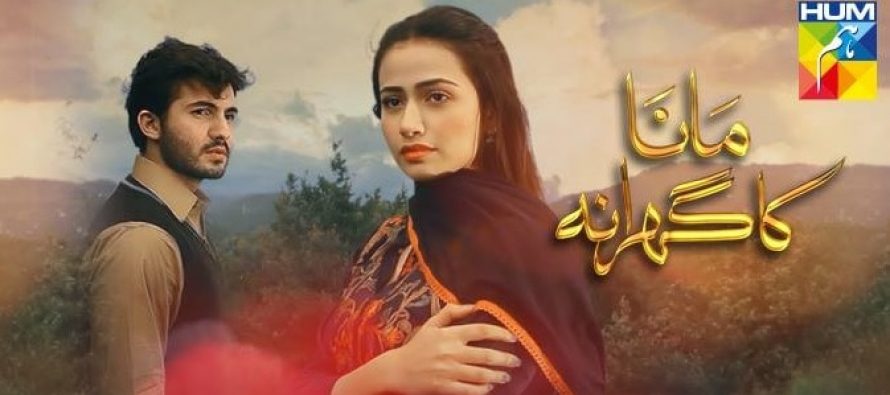 Ohkay so, this episode was an absolute filler. I so wish that Mana Ka Gharana team learns from the team of Preet Na Kariyo Koi about how they can curb their greed of ratings & how they can end the drama before the elasticity of the chewing gum runs out. This episode literally gave us nothing to talk about. All the conversations & all the things that they showed have been seen before if not thousand, but a hundreds of times at least!!!
Saleha is stooping to new lows every single day. She didn't allow Khizer to meet Ghaalib, obviously because she feared that Khizer might get her busted for being the one who forced him to demand the money. The way Saleha is pampering Gul Bahar & treating her like a Queen is no fun. I believe that may be because Saleha does her cooking preps in an open air, some venomous bug might've jumped into her food because the venom she has started to spew recently is getting out of control & there's no other justification to the 180 degree flip she has made. She has become a chalti phirti nagin & I am actually afraid of her!
I think both Saleha & Ghaalib are such a couple who have perfect understanding of each other & that is why they both have comfortably switched their roles so that Mana doesn't feel she that she is missing out on one of her parent. Saleha has become Mana's father who is acting like a head of the family & taking the major decisions concerning everyone's lives & Ghaalib has become Mana's mother, who is doing all the crying that usually the women in our dramas do. I think apart from arranging a wheelchair for Ghaalib, the producers of Mana Ka Gharana must've invested a lot in the glycerin bottles required by him!
Honestly speaking, Laila kya kam thin jo unke Walid Sahab bhi Khizer ki khidmat ko hazir ho gaye? I really want to enjoy the entry of Laila in this drama but every time I remind myself that she is just a tourist, all the convincing goes down the drain because I can't bring myself to understand why a tourist would spend her days & nights serving a localite & not exploring the town she's visiting? I really think Murree is more than just the highways & curvy roads. They really could've shown some residential areas because they are always on a highway when all of them bump into each other. Mana was walking on a highway too when she saw Laila & Khizer & later Ghaalib & Maalik met Khizer at one of those canopies that have been installed for the tourists to take a pause during their journey, but having said that I must admit, I am amazed by their navigation skills & advanced technology of the GPS they use because no matter where someone is, everyone spots them just at the right place at a wrong time!!!
Mana's character is getting cringe-worthy now. She obviously misses Khizer but doesn't want to admit & I believe she should leave it at that because she is going to get married to her ill-mannered prince charming anyways so she should just let Khizer be. Yes, the writer is trying to tell that Mana is unable to move on because she has some sort of attachment to Khizer & if so, then her conversations should be a bit more elaborate & they should show more than Mana just being mad & angry at Khizer all the time.
I loved the conversation between Maalik & Zarri. He has clearly told her that he won't let go of her to which Zarri didn't respond obviously but I like how she stands up for herself in front of Gul Bahar. I really like how dignified Zarri is because all that she says to Gul Bahar is only based on what she thinks & feels & not because she knows that she has Maalik's support. I like Zarri & Maalik's characters a lot more than anyone else & look forward to their scenes the most too!
Finally, it was good to see that a house helper was making more sense than everybody else. She could see that everyone turned against Khizer ever since Shehryaar & Gul Bahar came into their lives. I hope that this does the trick & force Mana to do some thinking. I think it's a high time that either one of them puts two & two together & figures out what actually Shehryaar & Gul Bahar did to their family.
Anyways, the episode was a filler & didn't give us anything new. The preview unfortunately suggested that the next episode is going to be a filler too. They really need to move the story forward by showing that either Maalik, Zarri or Khizer tried to knock some sense into their family members about what Shehryaar's true colors are because till that happens, the story is going to go around in circles & every episode will be like a filler! Please share your thoughts about this episode of Mana Ka Rondu Gharana!
Keep Supporting,
Cheers,
Zahra Mirza.
---