Written by: Samira Fazal
Directed by: Haseeb Hassan
Produced by: Momina Duraid, Sana Shanawaz, Samina Humayun & Tariq Shah
Channel and Timings: HUM – Monday – 8pm
This first episode of Mann Mayal was thoroughly entertaining and fast paced. It was like watching a number of episodes in one go because so much happened only in these 40 plus minutes. The one thing that stood out about this first episode more than any other were the way the characters were introduced; I am sure there are many other viewers like me who had absolutely no problem connecting to the characters instantly. The credit for that partially also goes to the way this show was promoted but sometimes when there is so much hype surrounding a play the expectations attached to it are enormous therefore one can easily be disappointed as well. That was most certainly not the case here. The comic element in the script made it extremely interesting and I must say that this episode belonged to Mannu (Maya Ali) right from the get-go. This is not the first time that Maya Ali is playing the role of a girl who believes "meri zindagi mei wohi hota hai jo mei chahti hu" and one who does not want to get married but even then I was not reminded of any of the other characters she played in the past while watching the show because Mannu has a personality all of her own and Maya Ali was the perfect actor to play this role.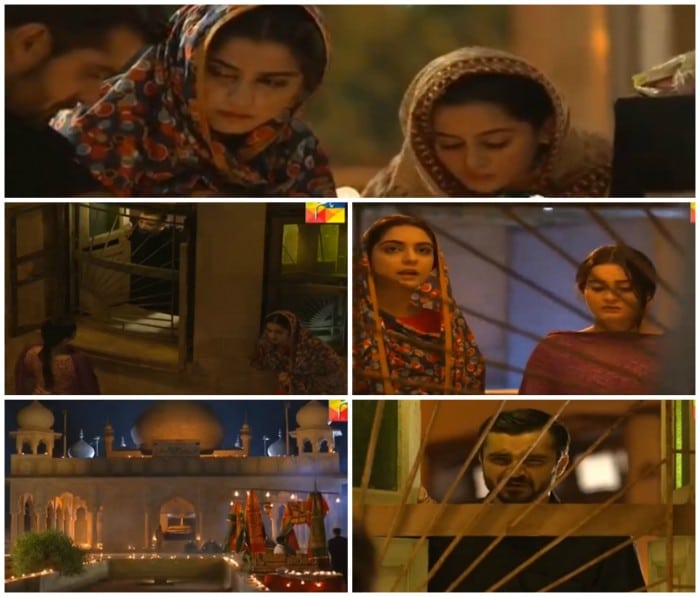 This first episode showed how different Mannu and Salahuddin (Hamza Ali Abbasi) are and that is exactly why they are attracted to each other. They are however quite unaware of their feelings for each other until they get a chance to interact with each other directly. Bia (Aiman Khan) who is Mannu's cousin and best friend, however is well aware of the fact that Mannu and Salahuddin have a soft corner for each other. I must say that I absolutely loved the way the relationship between all these characters was translated on screen. Mannu's scenes with Bia and all the other characters were very interesting. Mannu's father is a very cool-headed person and her relationship with both of her parents and chachis is very friendly too – something that is most often the trademark of all of Samira Fazal's scripts. She most often shows us parents who are anything but stereotypical. Saba Hameed plays Mannu's mother who knows her daughter very well therefore she does not think telling Mannu that this proposal was for her would be a good idea.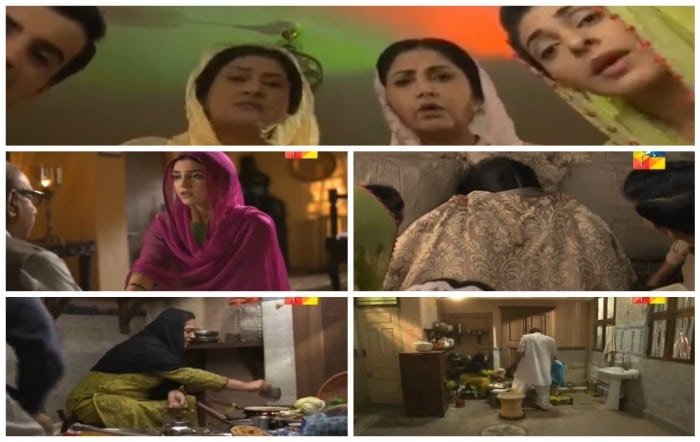 Mannu's eagerness to prove herself to Salahuddin went to show that she didn't dislike him after all. Salahuddin's concern for Mannu when she finds out she failed the exam and the fact that he agreed to take them to the mazar at that time of the night went to show that he wasn't that ghussay wala after all. The scene at the mazar was shot beautifully. All the scenes were short and to the point which is why the director managed to cover so much in just one episode. Hamza Ali Abbasi plays the serious yet caring Salahuddin with perfection but I felt like we didn't see enough of his character in this episode or perhaps because he was over shadowed by Mannu, who was very amusing. Mannu is full of confidence, she can easily pass as someone who is more confident than she should be. She is very sure that she can achieve a lot in life but she cannot even get one question right even though Salahuddin explained everything to her. Mannu's sudden interest in Salahuddin was definitely shocking but given the background and Bia's comments about how they felt about each other all through tonight's episode suggested that there was more to their interactions than they were willing to admit. Aiman Khan played her part superbly; she is a natural.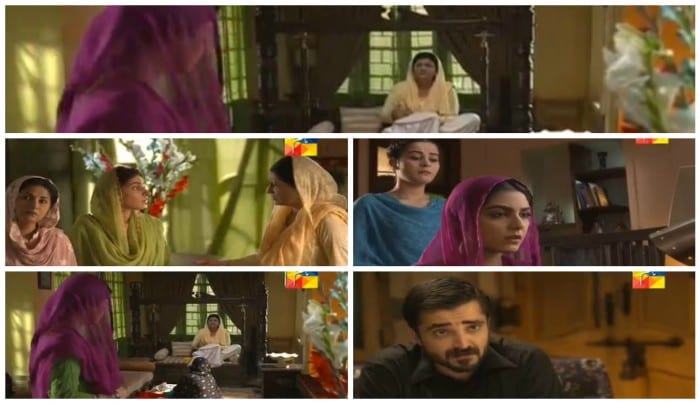 The preview of the next episode showed that Mannu will find out that this proposal was for her and she will try to find out whether Salahuddin feels the same way about her as she does about him. Just like most of the plays written by Samira Fazal this one too has started with a big bang. This first episode definitely lived up to the hype and I am waiting to see all the other characters and actors in the play to find out what they have to offer. The director Haseeb Hassan is an expert at creating on screen chemistry between actors and he definitely lived up to his reputation this time around too. This first episode was visually very pleasing as well because the director paid attention to small details like lighting in the street while Salahuddin took Mannu and Bia to the mazar. He showed the life in this particular part of the city beautifully from the breakfast scene to the arrangements for the arrival of a special guest. I would also give Samira Fazal full marks for some very witty dialogues and Maya Ali for her perfect timing. I am definitely looking forward to the next episode.
Did you watch the first episode of Mann Mayal? Do share your thoughts about it.
Fatima Awan
[total-poll id=37592]