Aaj ki taza khabar:
Mannu ke maa baap ko yaad aa gaya ke un ki aik beti bhi hai!!
Mikael ne sharab chor ke coffee peena shru kr di.
*taliyan*
Oh wow!! Finally!! Mannu's parents were shown thinking and worrying about her. Now only if one such scene was added in some of the previous episodes as well, it wouldn't have seemed strange. I understand the logic but even then it does not make a lot of sense the way they completely disappeared from the drama in the past few episodes. Mannu's parents were not worried about her before because her in laws were there to look out for her but even then there was no reason why they shouldn't have missed her and worried about her earlier too. Mannu's parents definitely deserved a lot more screen time than they got in all the previous episodes. This concern for Mannu came at the same time when Salahuddin realized he needed to push Mannu to go to her parent's house. What Jeena said to him was absolutely right but Ayesha Khan's acting in this particular scene was not the least bit impressive. I am already quite disappointed with Salahuddin and Hamza Ali Abbasi therefore the less said the better!! His wooden acting with zero emotions does not help his character in any way.
While Mikael and Salahuddin were arguing somehow I found it difficult to side with superman. Although Mikael is a sad excuse for a human being but even then I felt like this was none of Salahuddin's business. Like many of Mannu's other problems, this latest problem too could have been easily solved without the involvement of 'superman'. First rule is that you give your kid paracetamol when they have a fever instead of calling a useless husband who won't ever leave his game to take the kid to the hospital or your ex who you want to distance yourself from!! If Mannu hires a 24 hours driver and stops proving that she doesn't need help with the kids then she will have someone to drive her to the hospital any time she wants and also someone who can carry her kid for her!!! Mannu is bent on suffering. She is like one of those prisoners who get used to their prison walls and do not even attempt to escape!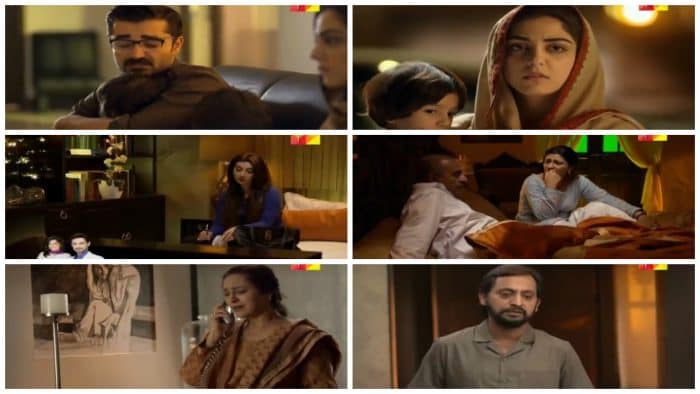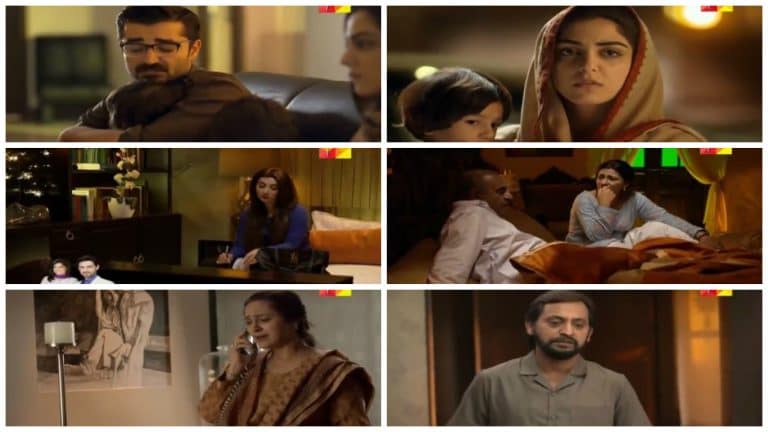 I was disappointed with Jamil's character as well in tonight's episode. For the first time he thought it was okay to sit with Jeena and gossip about their boss' love life!! He was doing a great job of keeping a distance from Jeena until the last episode.
Mujhe Salahuddin chahyeh – how old is Jeena any way?? Ayesha Khan is usually very convincing in emotional scenes but her acting in this particular scene was so fake just like Salahuddin's laughter! mujhe tum sirf office ke kaam ke liye chahyeh aur kisi kaam ke liye nahi dialogue was funny!! Talk about putting it bluntly. Jeena truly believes that a way to a man's heart is through his stomach. The scenes covering Salahuddin and Jeena's track are repetitive and annoying.
The preview of the next episode showed that Mannu's happiness will be short lived. There was a time when there was something slightly likeable about Mannu's character but now she has turned into one of those becharis who are bent on living a miserable life. Her self-created problems make it impossible for the viewer to feel for her character. She is educated, has a family which supports her but still she fails to see that her kids don't have a great future living in that house and she should move out for them if not for herself. Most girls would kill to be in Mannu's position – to have a family which supports them.
The preview of the next episode also showed Jeena succeeding in spending more time with Salahuddin – something I most certainly am not looking forward to!
How many of you watched this latest episode? Please feel free to share your thoughts about it.
Fatima Awan