This episode of Mann Mayal was beautifully directed; every single scene was brilliantly captured, it truly looked like it was a labour of love. Brilliant performances, beautiful visuals and the chemistry between all the actors makes an otherwise typical story a treat to watch. Mannu and Salahuddin are in love or they have just realized that they were in love for a long time. Although Salahuddin tried to be practical and told Mannu that there is no way that someone like him could get married to her since there is a huge class difference but Mannu insisted that he had to make it happen. On the surface this is a classic love story in which two people who are very unlikely to be together fall in love. Mannu's family is the 'zalim samaj', so much so that they are not even allowing Sara to live with her husband because of the class difference and also because she married someone out of her own free will. Chachi in particular is someone who will never compromise on her 'principles'.
The first scene of the episode showed how different these two families were. The boy's family was from Karachi therefore they were very modern, something which Mannu's family found highly objectionable. The discussion between Mannu's mother and chachi was very relatable! In every household the people who bring the proposal are scrutinized in this manner. Although Mannu's father loves her a lot and he is not the typical strict father we see in Pakistani dramas all the time but he has proved that he is quite capable of going against his daughter's wishes if that is what he thinks is right. He knows that Mannu does not want to get married but he still invites these people to see if they were a suitable match for her. The proposal was rejected not because of Mannu's wishes but because the elders did not approve of it. The relationship Mannu has with her father is heart warming and it was one of those relationships which you want to see flourishing but the preview of the next episode suggested something entirely different.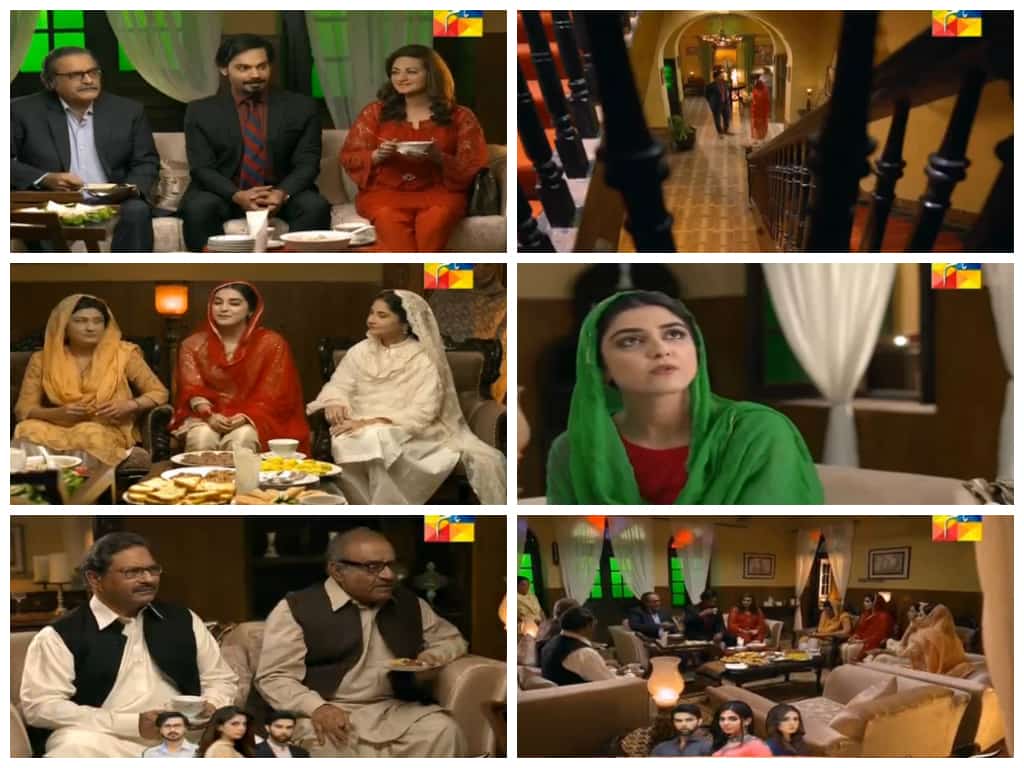 Hamza Ali Abbasi's effortless portrayal of a practical man who for once thinks it would be alright to delve into a fantasy makes you connect to his character. I am definitely curious to find out how a man like him would react when this fantasy turns into a nightmare. It has been clearly laid down by both the families that something like this will not be tolerated therefore once Mannu's parents witness these two holding hands all hell will break loose. Aiman Khan and Hamza Ali Abbasi are very convincing as siblings. Their on screen chemistry and the difference in their personalities make their scenes enjoyable. Aiman Khan is a very confident actress with an undeniable screen presence.
I must say that I still haven't warmed up to Mannu and Salahuddin's love story just yet. Hamza Ali Abbasi and Maya Ali look great together but I have not been able to relate to their feelings for each other. Both these characters are simple and Mannu definitely takes the lead when it comes to taking a stand therefore I feel like I need to see Salahuddin making more of an effort. I must say that I like Maya Ali in the comic scenes much more than in the romantic scenes. Although we have seen Maya Ali play the bubbly girl over and over again but somehow she manages to excel in playing these characters every time. I have really enjoyed the comical element, the light scenes in these episodes and I hope that things don't get too serious too soon.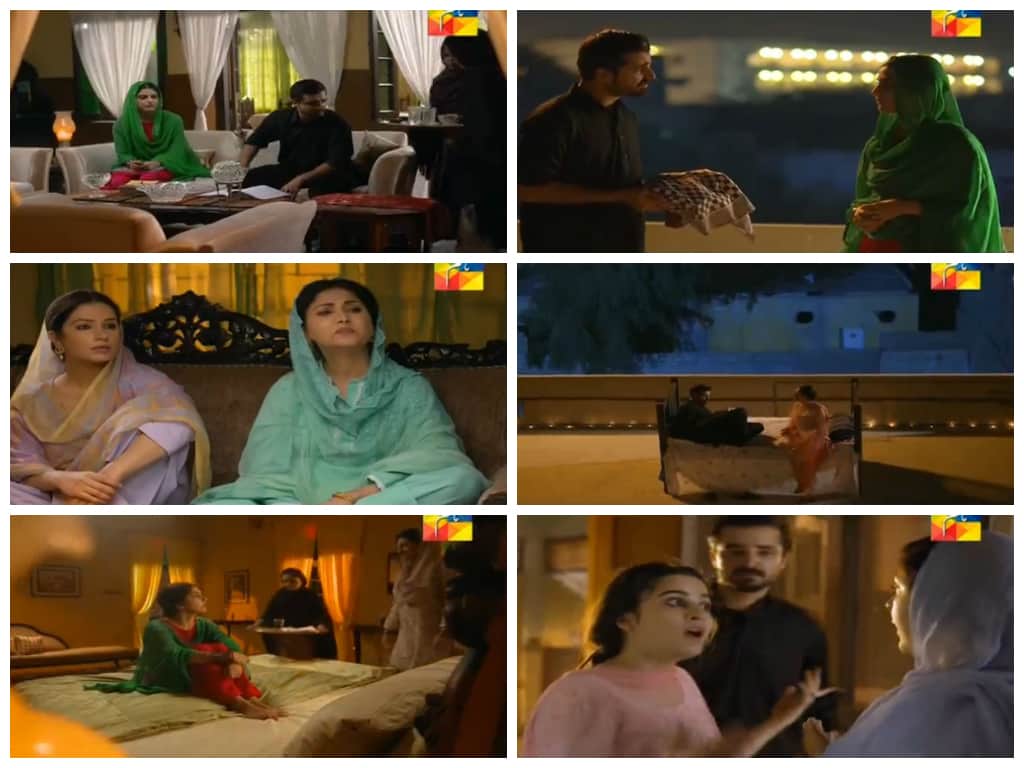 The director has left no stone unturned to give this drama a different feel but the overall impact would have been far more powerful if the script had a few mind blowing dialogues too – the sort which you hear in Khalil-ur-Rehman Qamar's dramas. I definitely missed those one-liners and meaningful dialogues which have a magical effect.
How many of watched this latest episode? Don't forget to share your thoughts about it.
Fatima Awan
[total-poll id=37714]