Like every episode of Mann Mayal this one too was full of some brand new 'lessons' for all the viewers out there who can learn so much from this drama. Here are few of the lessons which I derived from this recent episode.
All the parents and mother in laws out there should know that next time you make your daughter, bahu or  even your sons ex-girlfriend do laundry or dusting it would count as zulm. This drama has redefined the concept of 'zulm'. Seriously!!! It was funny how kamchor Mannu thought she was an ultimate bechari when she had to do some work around the house. It was actually funny how Salahuddin's mother was obsessed with making her life hell in this episode – aunty finally has a hobby she enjoys!!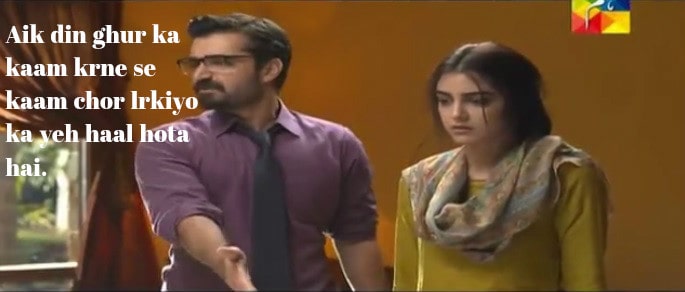 Haram ki kamai becomes halal when your ex is spending it on you. Mannu has forgotten all about just haram Sallu's kamai was and she has not mentioned it ever since she made herself comfortable in his house.
Sometimes being beghairat is the only way your daughter will end up with a rich guy who will do anything for her. Yes! I am talking about Mannu's parents, her mother in particular. It is beyond ridiculous how this whole situation has been created which does not allow Mannu to go back home. Can't she live in her parents' house alone? There was a time when they had so many servants, have all the servants moved to the hospital too?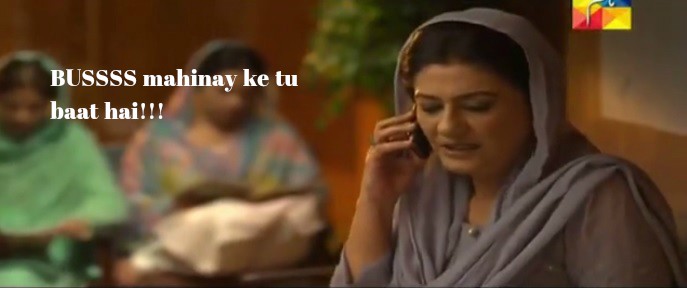 If you flirt with your 'fiancés' servant, it will not help you in any way. The servant will end up falling for you and because of his kharab neyat you are less likely to end up with the guy who does not want you in his life anyway!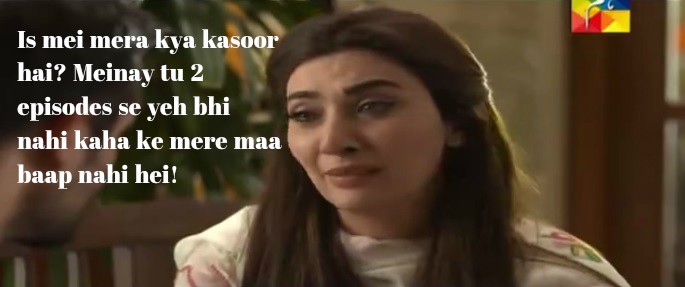 The last lesson would be – You cannot win over the guy's mother by buying her gifts.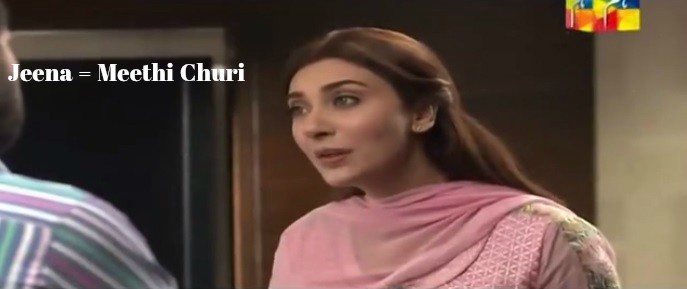 I have to admit that right now of all the annoying characters in this drama Salahuddin is topping the list! He said that he forgot for a few seconds how he felt for Mannu – how convenient!!! Hamza Ali Abbasi's body language and those frown lines on his face add to the reasons why his character is the most annoying one right now.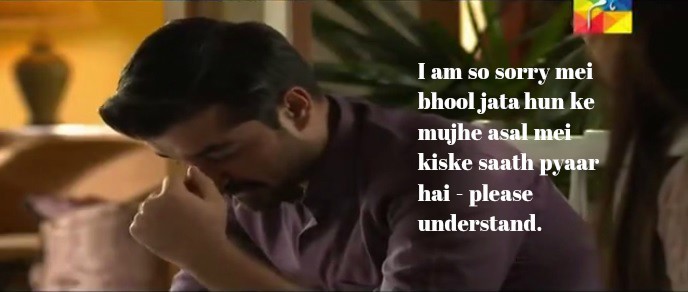 The fact that Jeena is as desperate as they come is very well established now therefore there are no surprises in store as far as her character is concerned. This drama is Shukk all over again!!!
Mikael makes a comeback in the next episode – how exciting (not!!). So, did any of you learn any 'lessons' after watching this recent episode? Do share your thoughts about it.
Fatima Awan