The opening scene of this episode 'shadi karo gay mujh se'  guaranteed that this episode was going to give all of us a lot to laugh about and just like always Mann Mayal delivered this time around too. Not much made sense and watching these top rated actors going along with this senseless script is no longer shocking but actually hilarious. Who did they think they were fooling?? Maya Ali's acting gets worse with every passing episode especially when she is trying her best to prove that there never was and never will be another bechari like Mannu.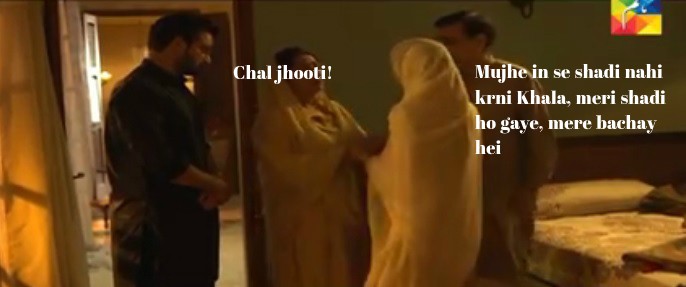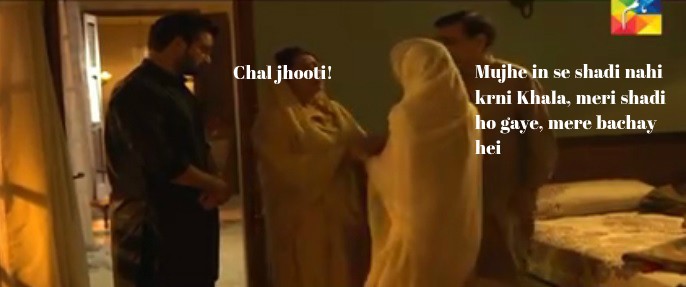 The story of this play has gone back to being a love story! Mannu still loves Salahuddin – surprise surprise and Salahuddin claims he loved Mannu ever since he was a baby (bachpan??) Jeena was just a phase which has passed. Mannu was the flavor of the day today. Salahuddin's parents went from being the moral police to the nicest people around. This sudden change in attitude was just plain ridiculous! Aunty who was doing everything in her power to make Mannu's life hell feels more secure now that her husband assured her in the previous episode (not sure when) that Mannu and Salahuddin had no such intentions. The characters in this drama take a U-turn which is backed by the most childish reasons.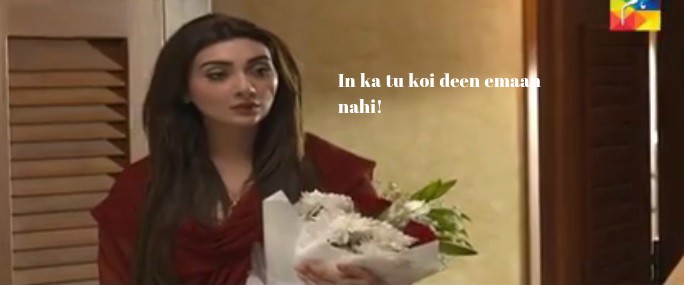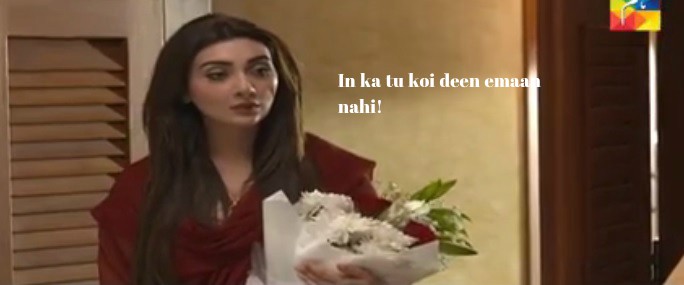 The reference to Beauty and The Beast was hilarious – was the beauty married and I don't remember her having 2 kids and the story definitely wasn't this twisted! Just like that everything is back to square one – Mannu and Salahuddin love each other and the only problem now is convincing Salahuddin's parents – so everyone is requested to forget everything else that happened in the previous 10 episodes or so!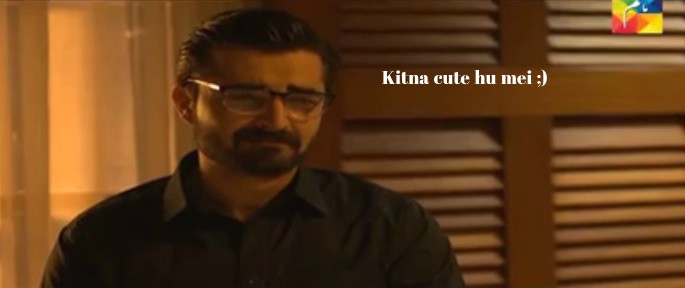 Jeena's character never made sense right from day one but the way Jamil's character has been changed into that of a desperate man who will leave his wife, kids and betray Salahuddin just to please Jeena is nonsensical. Someone who was practical and very intelligent has lost all his problem solving capabilities and can't even see what is going on. How could these actors even go along with all this – that was all I was wondering while watching this episode. I expect anything from the writer now but didn't expect all this from the director and the actors involved.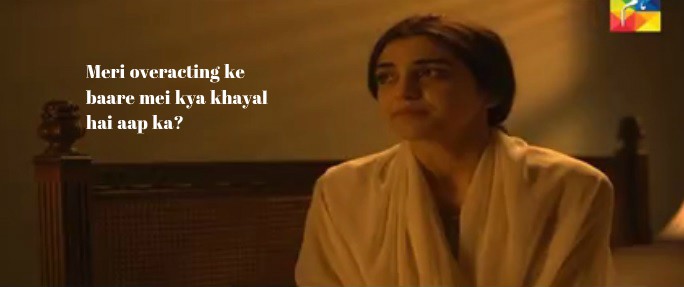 The scene in which Mannu sits down to pray for her father but ends up having a conversation with Salahuddin looked like an essay on Pyare Aba!!! Jeena and Jamil's scenes were just plain disgusting.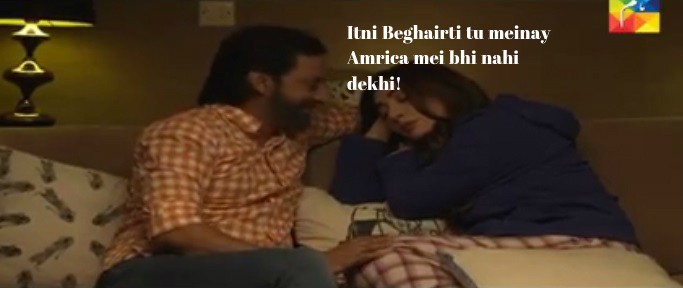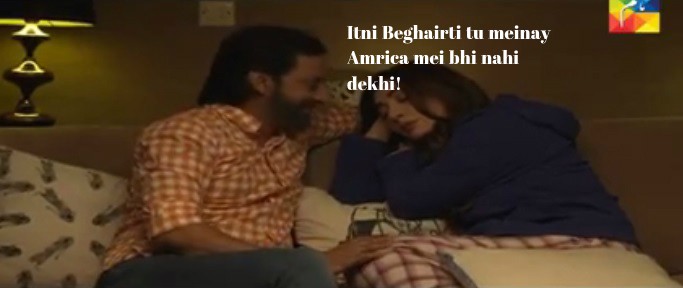 How many of you watched this latest installment? Don't forget to share your thoughts about it.
Fatima Awan