Were all these episodes of Mann Mayal written by the same person? The characters change their minds with every episode and some of the characters have been forgotten yet again. Mannu's father's surgery was a success and after that she was supposed to go back to her parents' house but the parents along with the entire family have disappeared. The moral police aka Salahuddin's parents wanted him to marry Mannu in this episode, it won't come as a surprise if they change their minds too next week.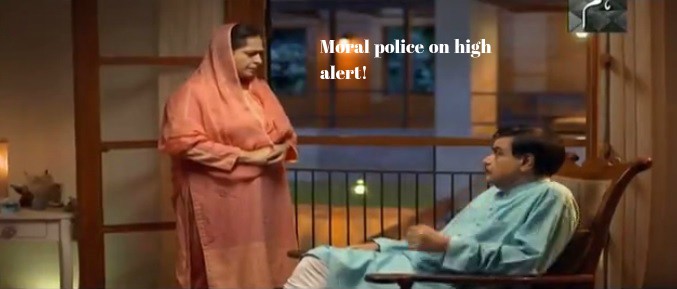 Salahuddin decided he could "make do with" Jeena!! And Mannu – oh Mannu!!!! What do you really want?? Mannu kept on looking at Salahuddin with those tarsi hui nazrei like she expected better from him when she should have been worrying about her kids. It is funny just how easy it is to distract Mannu – every time she hears Salahuddin having a conversation with someone she considers it her immoral duty to listen to what he has to say. Mannu insists on getting hurt again and again. If she stops eavesdropping on Salahuddin, she will not succeed in her mission.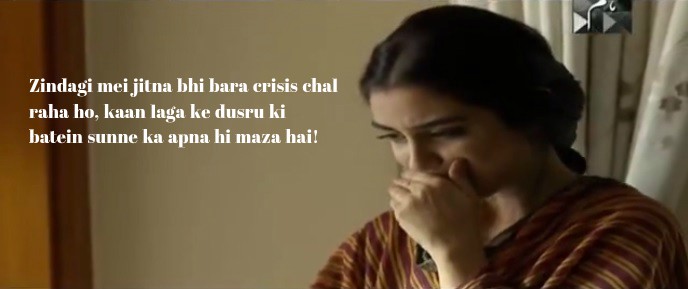 So, is Mikael dying?? Or is he afraid that the people he owes money to will kill him when he does not give them the money? Looks like Mikael is going to die and he will ask Salahuddin to look after his ex-wife and kids…phir Jeena ka kya ho ga?? Mann Mayal is another one of those dramas in which a husband divorces his wife and then pretends like it never happened – something which is highly objectionable yet it is shown in our dramas like it is very normal. It is funny how some of the characters like Salahuddin's mother keep on voicing our thoughts yet they stop making sense themselves every now and then too! The fact is that even the parents don't have any deen emaan. It wasn't very long ago when Salahuddin's mother was going gaga over Jeena and now Mannu is the flavor of the month.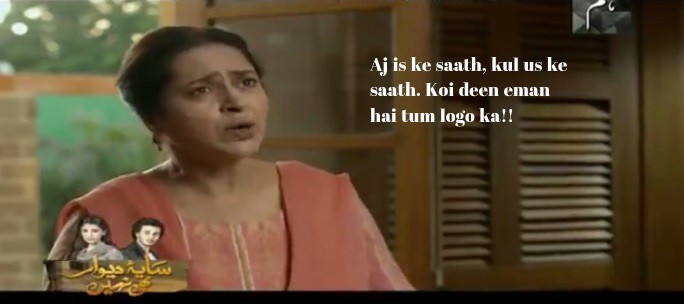 Mannu didn't think twice before answering Jeena's call even after the way she insulted her last time, not only this Mannu also decided to meet her and was very interested in what she had to say – all of this could only happen in Mann Mayal! Mannu and Salahuddin's "confrontation" was like a fight between teenagers. It was supposed to be intense in a cute way but when the heroine's husband is keeping her kids hostage and the hero just spent the night at his ex-fiancé's house nothing is cute or 'intense'!!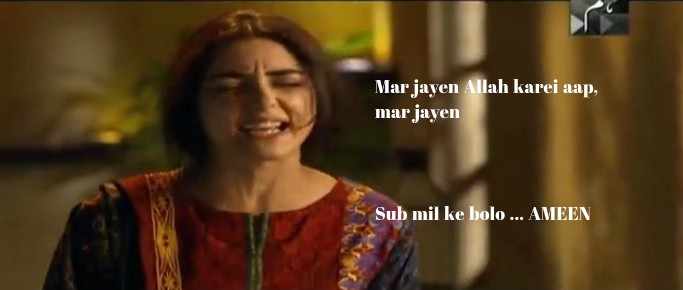 It is impossible to sit through this mess which is truly a drama now!! How many of you watched this episode? Do share your thoughts about it.
Fatima Awan