This was another episode of Mannu's madness which reminded me of Haya's character from Alvida. Haya too married Rameez only because she wanted to prove a point to Haadi. Just like Mannu, Haya too was immature and fearless. Both these characters are naive enough to think that it is alright to get married to someone even when you know that you will never feel anything for that person. I must say that the X-factor was totally missing from this episode for two reasons. Firstly because the episode in which we saw Salahuddin refusing to open the door for Mannu should have been the final goodbye for these two characters. That scene was highly emotional and it did imply that Mannu was out of Salahuddin's life for good therefore watching Salahuddin pick up the phone and call Mannu after he had put in so much effort into shutting her out of his life was definitely a big led down. Salahuddin convinced Mikael to marry Mannu and so far has been shown as someone with very strong nerves therefore these emotional outbursts are not really fitting in. These emotional outbursts of course are meant to show that Salahuddin loves Mannu too but even then somehow I found them highly unconvincing. Secondly, the whole situation was turned into 'yeh shadi nahi ho sakti' scenario for no reason at all! These lovers had parted ways in an unconventional manner but what we saw in tonight's episode was very clichéd and definitely something which was not needed since they are not meant to be together any way!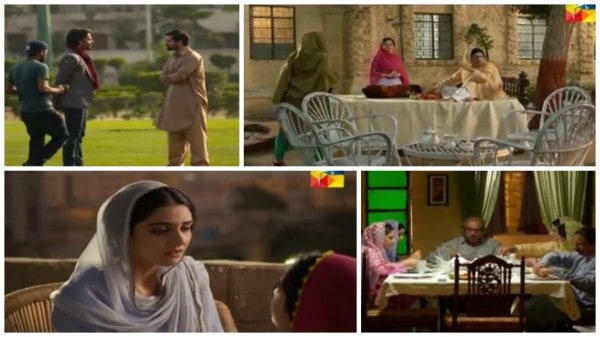 I liked Mikael's character because unlike many of the other men we see in our dramas, it seemed like he will actually pay more heed to Mannu's feelings than his own since any sensible man would not want to get married to a girl who does not want to marry him – unless of course this man is not very sensible!! The preview of the next episode did suggest that Mikael will turn out to be a twisted character just like Rameez! I hate to compare this drama with Alvida again and again but at this point there are a lot of similarities between these two dramas.
Almost all the conversations in tonight's episode failed to make an impact. I kept on waiting for that perfect scene that blows you away but watching Mannu 'slip' outside in front of her mother and phupo and watching Salahuddin letting Mannu stay for that long with him was very hard to digest! I liked the last scene the best and not because Salahuddin showed his love for Mannu openly in front of everyone but because of what Mannu's father said to him. Salahuddin never had the courage to ask for Mannu's hand even when her father met him in private. I did feel like one of the reasons Mannu's father had that conversation with Salahuddin was because in his heart he wanted to be convinced but Salahuddin never even tried! Watching the parents beat up their daughter was definitely not very pleasing even if she deserved it! Mannu's father of course felt led down and his reaction was understandable but even then the scene was too clichéd.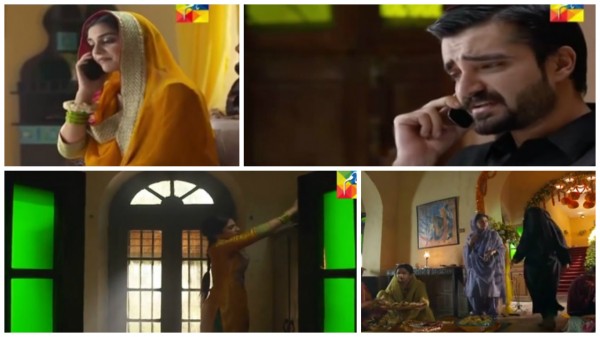 I have said it before too, the director Haseeb Hassan has definitely given his best to this drama but it would have been so much better had the writer and the director decided to skip the recent chain of events. Mannu was already getting married to Mikael whether her father stopped supporting her or not. Mannu's conversation with Salahuddin in this episode were repetitive, we know she is hopelessly in love but listening to the same dialogues over and over again made it look like the writer was trying too hard to get the message across. Maya Ali however is very convincing as someone who is madly in love and incapable of thinking straight. Hamza Ali Abbasi is more convincing as the practical Salahuddin as opposed to the emotional one. I must say that there were some scenes in tonight's episode in which the supporting characters stood out more than the lead characters. I especially liked Saba Hameed's acting in this episode although her character didn't have a big role to play in tonight's episode.
If you missed this episode of Mann Mayal watch it on http://dramaonline.com/
Fatima Awan
[total-poll id=38299]