The days of madness and recklessness are clearly over both for Mannu and Salahuddin. This play started off as a very filmy love story but it has turned into a tragedy since the last episode. The introduction of new characters and the sudden disappearance of Mannu's family has given the drama a completely different feel. I must say that all through the last episode and this episode as well I had to keep on reminding myself that I was watching the same drama which we watched a week or two back! Tonight's episode was brilliantly directed just like all the other episodes and I must say that Maya Ali and Hamza Ali Abbasi's acting was top notch in tonight's episode. I am not entirely sure how the story will unfold in the upcoming episodes since the whole scenario has changed so much in only two episodes but I must give due credit to Haseeb Hassan for giving attention to detail. Watching Talat Hussain on screen after a very long time was an absolute pleasure and I am most certainly looking forward to seeing more of him.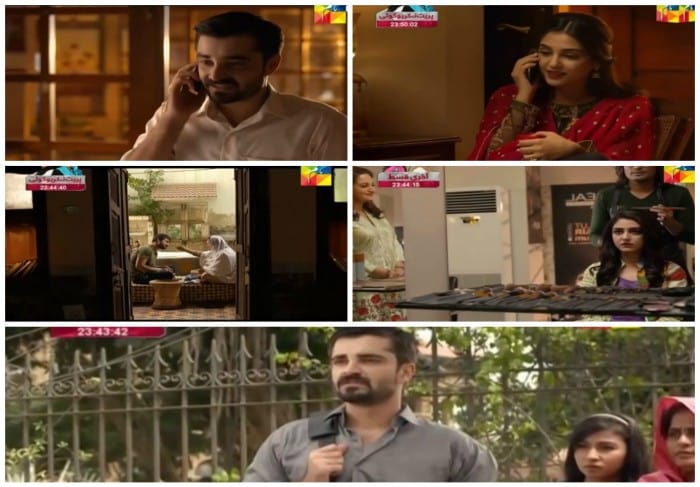 Tonight's episode opened with Mannu reaching out to Salahuddin. Salahuddin made it clear that he did not want Mannu relying on him in any way. It was only after this that Mannu decided that she needed to change herself in order to make herself more 'acceptable' for her husband. Although Mannu changed her outlook according to her husband's wishes but it took much more effort to change her ways altogether. I loved the scene in which Mannu packs all her old clothes (memories) in the suitcase and decides to move on. Mikael's mother married Mikael off to Mannu hoping that she will be able to change him therefore the change in Mannu's personality was not welcomed by her but Mannu knows that Mikael is used to having things his way therefore she is only focusing her energies on pleasing her husband. It is extremely difficult for any girl like Mannu to change herself entirely hence It would have been better if she took a little more time to take this decision. The changes in Mannu in these two episodes and everything else does feel very rushed. Although I can see that Mannu had some very solid reasons to take these steps but even then there was no reason to show this change in her personality this soon. Mannu's family is completely out of the picture, it would have been nice if the viewers got to see Mannu talking to someone from her family or we were shown a few minutes of what was going on in Mannu's house. The fact that all these characters have completely disappeared also adds to the brand new feel of this drama.
Salahuddin continued to struggle in Ifty's house and he is planning to leave the house for obvious reasons. Hamza Ali Abbasi was very convincing as the thorough gentleman who can't see anyone mistreating an old helpless man. Ifty's father's connection with Salahuddin was very heart warming and at this point although Salahuddin will have very little reason to stay in the house but I would definitely like to see these two characters developing a stronger bond. Kuki and Jamil's arrogance was once again covered in a very realistic manner but I couldn't help but wonder where this track was leading. Hopefully everything that we are watching in these episodes will have some relevance to the way things unfold in the future. Watching Salahuddin think about how things were when he was home with people who loved him was very touching. Salahuddin also found it very difficult to accept the changes in Mannu and kept on thinking about how different she looked but he never tried to get in touch with her.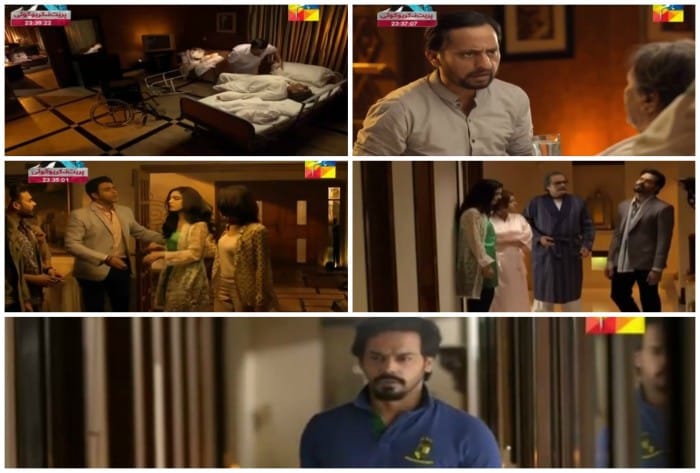 In my opinion this episode belonged to Maya Ali, Hamza Ali Abbasi and Haseeb Hassan, the director. The script is confusing so far; too many changes in a short period of time which are making it hard for me to relate to some of the new developments. Maya Ali made me feel for her character, she definitely portrayed every aspect of Mannu's new personality in a very convincing way. I couldn't help but wonder though what kind of a future do Mikael and Mannu have together? Mikael is a selfish man who will stay married to Mannu only as long as she does everything according to his wishes. For how long can such a marriage work? Divorce is not an option for Mannu because she made it clear that she comes from a house where marriages are meant to last. The viewers were never told why someone like Mikael got married at all and why did he like Mannu in the first place? In a conversation with his mother he said to her that he liked Mannu but she did not like him but once they got married, he wasn't even interested in her and had a problem with the way she dressed up and the way she talked. This marriage seems very forced but then if that is the case then why were the viewers given a wrong impression? The viewers were clearly led to believe that Mikael was getting married to Mannu because he liked her. Such scenes which showed Mikael's fascination or likeness for Mannu in the past episodes should have been avoided since they created confusion regarding Mikael's character. Gohar Rasheed has made me hate his character which would mean that he has succeeded in doing his job. His character however has nothing interesting to offer so far.
Overall, a lot about this drama has changed in these two episodes and right now it is very difficult to tell where the story will go from here. I am definitely very impressed by the kind of performances we saw in tonight's episode. The preview of the next episode showed Ifty pressurizing Salahuddin to stay in the house while his wife tried to throw him out of the house! It also suggested that Mikael's feelings towards Mannu will not change much even after all the changes in her personality and outlook.
How many of you watched this recent episode? Do share your thoughts about it. If you missed this episode, you can watch it on http://www.dramasonline.com
Fatima Awan