This was an extremely depressing episode. I love Talat Hussain's acting but watching this old man dependent on people who don't have an ounce of sympathy for him even was just plain upsetting. The whole diaper scene was unnecessary, stretched and it was in bad taste. Kuki and Jamil's attitude and intentions have been made clear by the writer through different scenes and Ifty's father's helplessness is quite clear too therefore covering every single aspect of his life from food to diaper change was simply pointless! Ifty's father is perfectly fine mentally and now with Salahuddin around he has a good opportunity to call a lawyer and change his will but even then he stays dependent on his son. Also, wouldn't he be better off alone? I just hope that we are watching this particular track in the story for a good reason and it has some relevance to how the story unfolds in the future.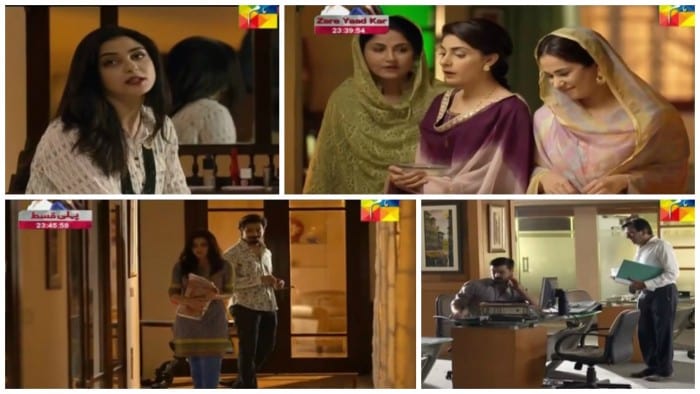 Tonight's episode opened with a conversation between Mikael and a brand new Mannu. Through this conversation the viewers found out why Mikael married Mannu. Which made me wonder why couldn't Mikael make changes in his own personality to please his parents? Mikael has been shown as one of those men who think that their wife is like a toy which he brought into the house to please his parents and at the same time he wants Mannu to party with him. Accepting something like drinking and gambling is very difficult for any girl who has not seen her father or brothers do these kinds of things therefore  watching Mannu accept all these thing until her Mother In Law gave her a lecture was actually shocking and very difficult to relate to. Also, it seemed like Mannu's Mother In Law was more than willing to change her in the last episode but now she misses the old Mannu. All these changes and then Mannu's telephonic conversation with her family confused me about the timeline. How long has it been since Mannu got married? Chachi has changed, Sara Baji was expecting therefore a lot had changed in her house. Also, why hadn't she talked to her family in such a long time? Usually girls stay in touch with their family even after getting married. If Mannu could call Salahuddin because she felt lonely then why couldn't she call her mother? The only good thing about this scene was the way Mannu missed her old life while talking to her family, other than that it seems really odd when it is shown in our dramas that girls lose all contact with family once they get married. Even after all this time (not sure how much time) Salahuddin's parents are still not talking to him and they are completely out of the picture.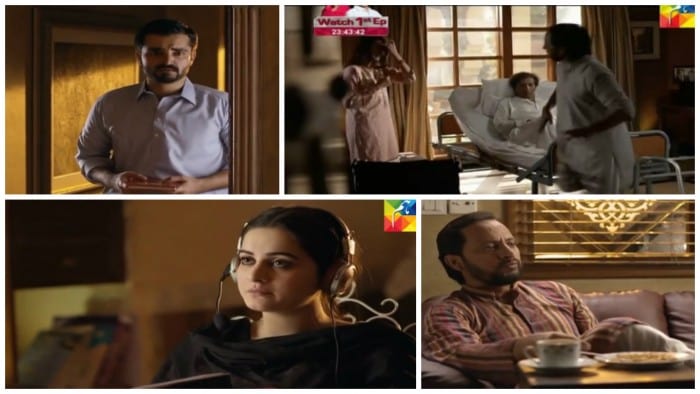 Mannu's dialogue "mei unhe dhoka nahi de sakti " was not in line with her character at all. When Mikael asked her to give his parents the impression that she was still the same old person Mannu said she couldn't do that because that would be like betraying their trust. Isn't Mannu giving her own family dhoka? Would her family approve of her present lifestyle? Mannu's character is getting more confusing with every passing episode. There are a lot of reasons why she would be clueless but why isn't she turning towards her family for help or advice? Chachi did not let Sara go back to her husband because of a minor issue therefore it is quite likely that she would take a stand for Mannu if she ever found out what was going on. Everything that Mannu's Mother In Law said was very true but then it is too late for confessions!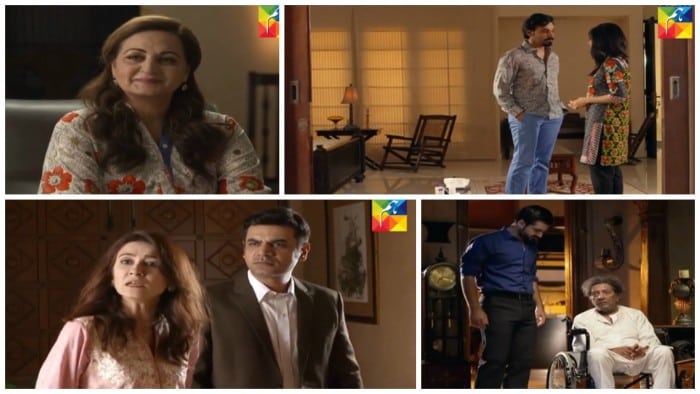 There were absolutely no 'happy moments' in this episode and it was sad to see a girl like Mannu changing herself with every advice she got only to please people. While I am not happy with the recent changes in Mannu's character, I am very impressed with Maya Ali's acting. Hamza Ali Abbasi was also spot on in all the scenes and especially the one in which he walks out of Ifty's house. All the actors did their part well in tonight's episode but the recent developments were just plain depressing and disappointing. Mannu and Salahuddin's love story seems like ancient history now and their present life doesn't have anything positive to offer. The play has lost its filmy touch as well, it has turned into a very realistic play with shadi shuda aur naukri pesha zindagi ke maslay! The preview of the next episode suggested that our hero and heroine's troubles are far from over.
How many of you watched this latest installment? Don't forget to share your thoughts about it and if you missed it, watch it on http://www.dramasonline.com
Fatima Awan
[total-poll id=38833]