Right. So forget Aslam-Dabbu faceoff, Mushq-Fahd love story, Master Sb's heart troubles – what stayed with me the most at the end of the episode was – the bun kebab!! Woh bhi special wala! It has been years since I have been able to have a street side bun kebab in Pakistan and I realised watching that scene how badly I missed it.
Back to less important matters then. Aslam Bhai finds out Master Sb is in the hospital and shows up there to pay the bill. I thought it was an act of goodwill or to show Master Sb he is the 'better' bhai but we learn later that it was anything but.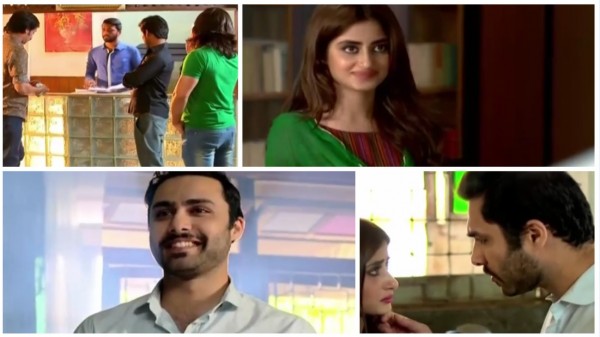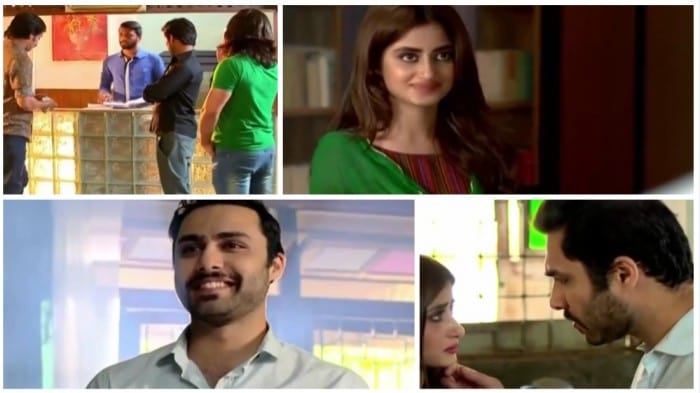 I know I was complaining about the lack of chemistry between Sajal and Ahmed Ali but I have to say their scenes in the kitchen and when he shows up to take food to the hospital seemed very convincing. Sajal was able to portray all the emotions Mushq was feeling really well. I could actually feel her happiness at the sight of Fahd, her distress at her father being unwell, guilt for being blamed for his troubles and her impatience to be with Fahd.
Fahd has become driver, delivery wala, electrician, male attendant , you name it. Cynical old me could not help wondering though how artificial his concern must be for the family and how hypocritical he was not to be giving his widowed mother a second thought while he is running around after Master Sb's family. Anyways, he tells Mushq they need to take things slowly although she seems to be losing patience. It's like Fahd wants to play a test match innings while Mushq is all out for a twenty 20!
I am not sure who was following the journey of the Rs.24,500 hospital bill more avidly – me or Thor ka desi bhai. Aslam Bhai pays the bill and we learn that he tells the receptionist that the bill has been paid by Dabbu Bhai. When Master Sb finds out, he is outraged and confronts Dabbu and throws the money back in his face. Dabbu shows up at Aslam Bhai's and throws the money back at him and in that whole intense (not) scene all I seemed to notice was how Thor's brother was eyeing the money. This Master Sb – khud tau ek angina attack ho gaya hai I am not sure if I will end up getting one watching the way he trembles and keels over every other second. The way he was oscillating up, down and everywhere in the scene where he confronts Dabbu, I wanted to fetch him a stretcher to collapse on!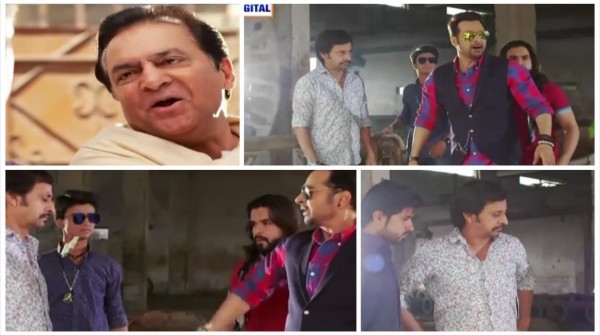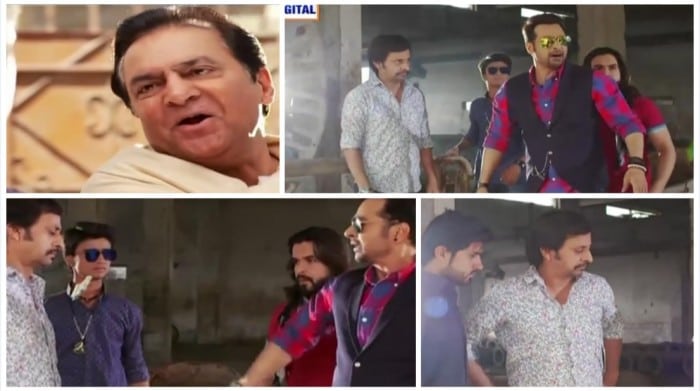 Let's not forget Mehru ji because this episode gave us a bit more of an insight into her chamak chalo existence. Her conversation with her mother was a bit confusing to me. Mehru and her mother did not seem to share the most cordial of relations and I was given the impression that Mehru does not love Dabbu and is aware he is not rich but she knows he loves her and she feels that is her way to escape. Later, when she is chomping away in his car, we learn that she has made him promise that he does not tell anyone they are seeing each other. That does clarify the confusion I kept facing in the earlier episodes wondering whether she has told him she loves him or not but now that raises the question of why keep the relationship a secret. Why not let Dabbu marry her? Mrs. Dabbu doesn't sound charming enough? I mean, it's not like he is a gunda and her mother will refuse – he is a social worker, remember? Although I doubt social workers are as scantily dressed as he was in that green shirt!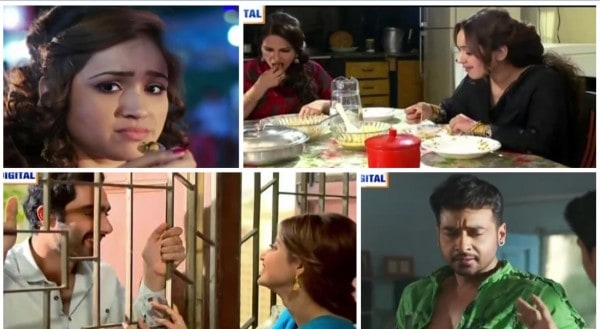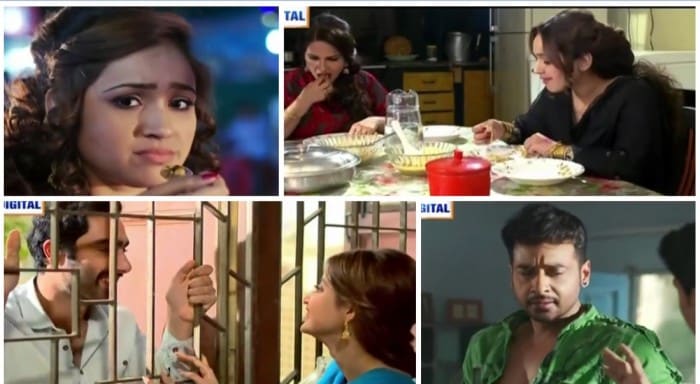 And oh dear. Zeba zeba zeba. I have only seen Zeba sulking around with her distracting ringlets and the couple of times she decided to smile and giggle in this episode sent shivers down my spine – and definitely down Mushq's. Dadi and Master Sb seem to think Fahd and Zeba are perfect for each other. I wonder why they did not think of Mushq but then given Mushq's track record they probably did not want to jinx this rishta.
This episode was definitely better than the previous one. There is something about Firdous Jamal that you can not help but feel the chemistry he has with his younger male co-stars as in Kisay Chahoon with Ali abbas and now with Ahmed Ali. I love Dadi's character, such a positive loving matriarch. Her Dabbu Chabbu comment really made me laugh.
I may cause a few raised eyebrows with this comment and mine are halfway there (maybe), but I like Mera Yaar Miladay so far. True, it is no cliffhanger, not a story with mind boggling twists and turns but I like how it is not very intense (minus Master Sb's ever impending heart attacks!) and makes for an easy watch.
The preview for next week showed Master Sb becoming suspicious that Fahd knows Dabbu and I suppose that will cause problems. I do not want to see too much of Aslam Bhai, his scenes with Dabbu do not seem to add much to the story although I believe they are meant to. I do have a niggling thought and would love if anyone could enlighten me – where exactly is Mushq's room?! No matter which corner of the house Fahad is in or out for that matter, Zeba shows up but how does he manage to have all these clandestine meetings with Mushq by the bedroom window without anyone spotting him?
How many of you watched this episode? Would love to hear your thoughts!
Kunwal Javid