This drama is full of stereotypes, I am not sure where to start from! The rich outgoing aunty who doesn't have time for her son(remember Zaroon's mother?), the wealthy boy who has everything in the world but he still feels like there is something missing from his life (Zaroon?), the annoying Khala (Romaissa's Khala most recent one), the spoilt younger sister (we have innumerable examples!), the sidhi sadhi older sister/cousin (choose any one from the countless sister rivalry dramas we have seen on our screens in recent times) and of course the suitor who is dying to marry the spoiled sister but the sister has her eyes on an even richer man because she believes in dreaming big!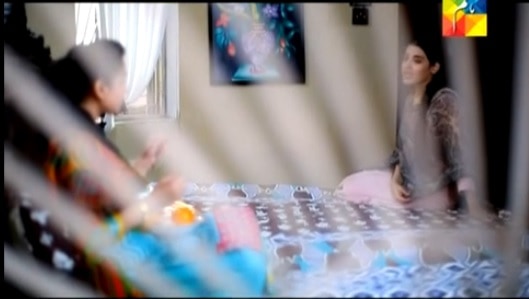 Shazia has "fallen in love" with Hashir (no surprises there) but Hashir is clearly not interested in her. He looks for ways to talk to Saman but Saman is not the least bit interested. Shazia and Hashir meet again in this episode so Shazia has more of a reason to hope that she may have a future with Hashir. Shazia is immature and Saman is very wise…that pretty much sums up this second episode!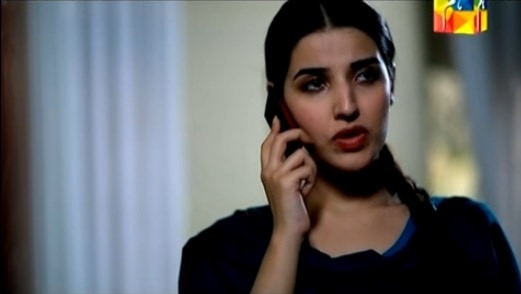 The first episode had done-to-death written all over it too but I was hoping that the play may just turn out to be engaging enough despite of the obvious flaws in the story. This episode proved me completely wrong. Although two new characters were introduced in this episode but it wasn't even remotely entertaining. I wish HUM would concentrate just as much on its script as it does on its production values and grooming of the actors. A play should be much more than a visual treat. When the story has nothing new to offer then the viewers have very little reason to continue watching the show.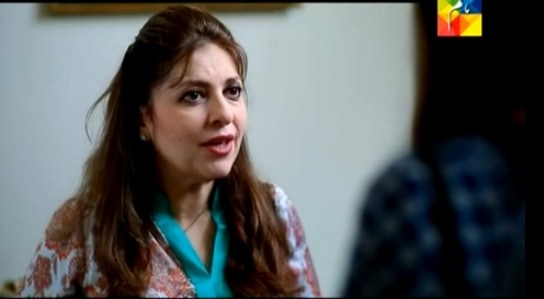 The actress playing Nigar (Hashir's mother) is very well dressed; it is plain to see that she has a fancy wardrobe which caters nicely to the elite aunty roles but I really hope that we see her doing something different in her upcoming projects.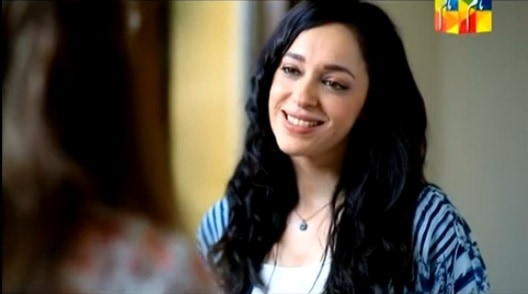 We all know why Shazia fell for Hashir; he has the looks and the money so he fits the bill perfectly but I am finding it very difficult to relate to Hashir's fondness for Saman. Shazia Naz (Hashir's cousin Mehreen) once again plays the role of the desperate lady (I won't call her a girl) who wants her rich cousin to fall for her. She definitely looks very pretty in this drama and much younger too but it is almost as if I am watching Kukoo from Ishq Mein Tere all over again (oh yes! another stereotype). Ahsan Khan looks great after all the weight loss but he really needs to tone down the make up. Hareem Farooq is attractive and she can act too but her make up could have been far better.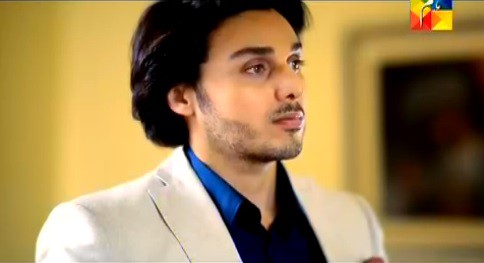 The promo of the next episode showed that Shazia's mother gives her approval for Faisal's proposal. It remains to be seen if Shazia will quietly go ahead with this proposal or if she is foolish enough to take a step which she will always regret. Honestly speaking, this episode gave me very little to look forward to. I definitely expected better from HUM but I guess it's about time that the viewers stopped having high expectations from the channel. They allure the viewers with a beautiful OST, great production values and sometimes a star cast but it has been a while since the scripts of their plays carried any weight at all!
Fatima Awan