This was another slow and dull episode of Mausam which literally put me to sleep. Things are moving at a snail's pace because most of the conversations in every episode are very slow. Sorry guys but "slow" is the word of the day!! Viewers who are following this drama through the promos must be enjoying watching it much more than the ones who watch the entire episodes. Every preview of the next episode promises some action but non of the episodes which have aired so far have delivered.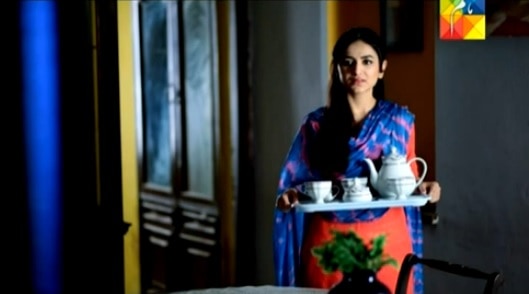 There has been zero character development even after nine episodes. Hashir has been a lost soul right from day one. The reasons behind his constant sad face and attitude are revealed in every episode but do they leave an impact? Most certainly not. Every scene falls flat on its face because of the weak direction. The story is already as old as the hills and the characters are not strong enough either. A very talented director could have turned this play it into a filmy and engaging fast paced show, the story still would have been unconvincing and weak but then Dil-e-Muztar's story wasn't out of this world either but it worked for many people because of the strong direction.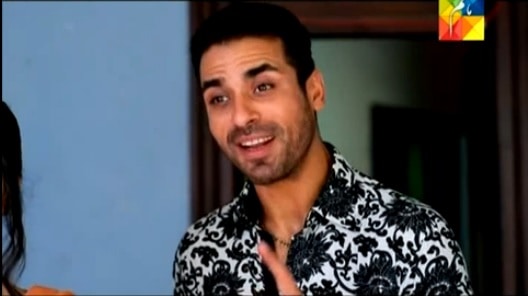 Any way coming back to tonight's episode…Faisal's character makes me sick, the way he keeps on showing his interest in Shazia shamelessly is nauseating. I must say though that I am very impressed with Mazhar Yasir's acting. His character is nothing like the one he played in Bashar Momin but he is doing a commendable job. The character of course does not have much to offer but he has managed to portray Faisal's character brilliantly. I love his choice of wardrobe too,  it is just as annoying as the character itself.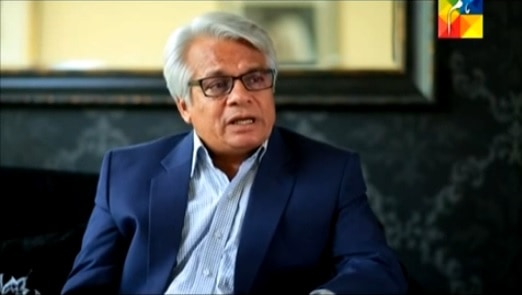 Mehreen's father's decision to talk to Hashir's mother was another filmy development in the play which had little impact! Somehow all the conversations are always stretched so much that they lose their significance. I understand Mehreen's father's concern but I fail to appreciate the way these ladies are obsessed with Hashir.
Fayyaz Hassan is the new character that has been introduced in the play. He is Hashir's father and nothing like the person his son thinks he is. The cat is finally out of the bag, Hashir knows the truth and he is going to confront Shazia in the next episode. Am I the only one who feels that all the actors other than Mazhar Yasir look bored and disinterested?
This episode was pretty much like the all the previous ones; stretched and boring. Mausam is a great drama to watch before bed time because it will instantly put you to sleep! Good night guys!!
Fatima Awan