Writer: Nooran Makhdoom
Director: Furqan Khan
Producers: Cereal Entertainment & MD Productions
Scehdule: Every Tuesday 8pm HUM
I must say that I did not have huge expectations from this serial especially after watching the promos but even then I felt that this first episode was too plain, stereotypical, clichéd and unappealing. After watching this first episode it isn't very difficult to predict how the story will progress in the next few weeks. I am however hoping that it will get more interesting and hopefully will have some surprises in store in the upcoming weeks. The overall execution of this episode was not impressive either and some of the scenes were repetitive.
The Characters & The Main Theme
Since this is Sanam Jung's comeback serial therefore her character and performance mattered more than any other. Saira's character is as typical as it gets and her overall situation even more so. This character gave me Romaissa vibes and Sanam Jung's performance was just as plain as the character itself. There wasn't anything new about her styling and overall look either. The fact that Saira not in a position to take a stand for herself and her step-sister Kiran (Komal Aziz) has her family's support makes it easier to guess where the story will go from here. The only mystery element in this first episode was the background of Farah's (Huma Nawab) story and how Zulqarnain lost his eyesight. Farah's majbooris, her becharapan and the fact that she was completely resigned to her fate was overemphasized in this first episode. All the primary characters were introduced without any ambiguity in this first episode but none of these characters were 'new'. Also, the scenes too had done-to-death written all over them.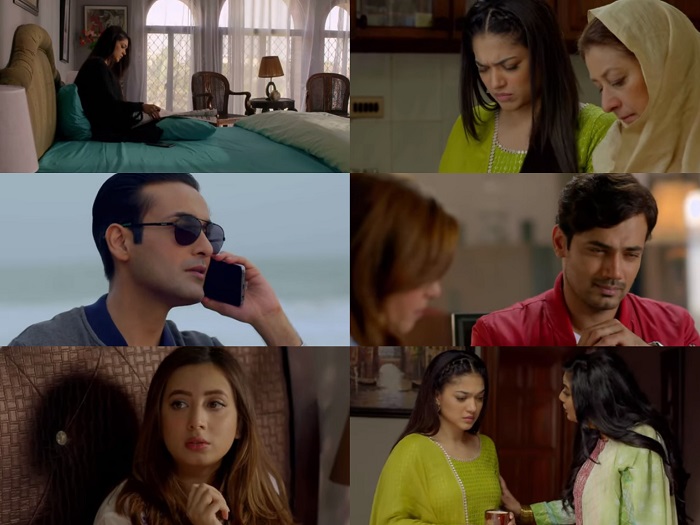 Affan Waheed's look for this drama will probably with time grow on me but for now he looks too much like a pappu bacha but not young enough to pull it off. Zahid Ahmed's character (Zulqarnain) was relatively more interesting and intriguing. Few of his dialogues suggested that he had a strong personality and he was very sure about what he wanted from life. His strong likes and dislikes were also highlighted through different scenes. There are many characters which will be playing the role of the zalim samaj and it already felt like Farah and Saira against the world kind of a situation. A saas who belittles her bahu every chance she gets and makes her work like a slave, a husband who couldn't care less and is too busy with his second family and a phupi who thinks Saira is not good enough for her perfect son. We will probably be watching Saira and her mother sacrificing a great deal in the upcoming weeks because they simply don't have a choice.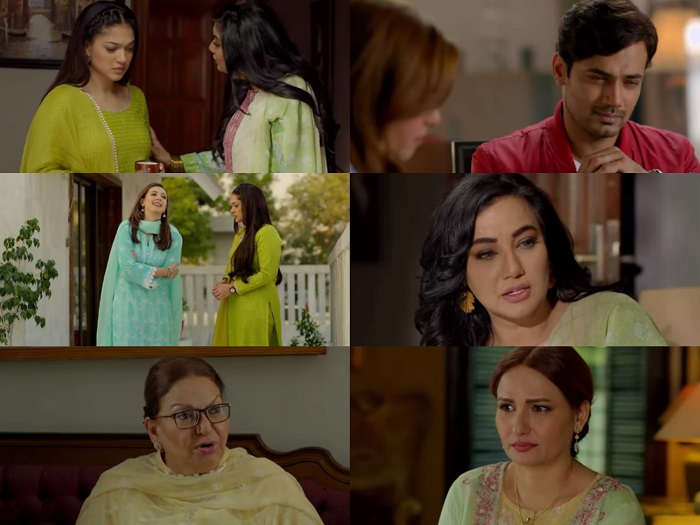 Final Remarks
This wasn't the kind of first episode which gives you a lot to say or talk about. The characters were pretty simple and the scenarios too were nothing out of the box. My guess is that this is going to be yet another complicated yet typical love triangle with family dynamics playing a major role. This first episode revolved around marriages more than anything else in some way or the other instead of relationships in general which in my opinion gave it a very typical feel. The writer and the director played it safe, a little too safe in this first episode therefore there were no flaws or glitches in it but that is the exact reason why this episode was also not appealing.
Do share your thoughts about this first episode of Mein Na Janoo.