This episode showed more of Sitara's majburis and quite contrary to my expectations Sitara still is no match for people who are so willing to use her. Sitara did not sugarcoat the reasons for coming back to Khawaja because there is nothing sweet about the relationship these two people have. Their relationship is based on the concept of give and take. Khawaja has the money Sitara needs in order to keep her family happy and Sitara has looks to entice people who Khawaja wants to impress. In this episode Sitara's dream died down completely. Unlike the last episode in which Sitara was still hopeful that her dream of becoming a star might come true, in this episode she was willing to do everything Khawaja wanted her to do in return for money and also if he entered into a nikkah with her. Sitara has obviously forgotten her past experience; a nikkah can be broken in seconds! This episode ended with Khawaja talking to someone on the phone – someone who could most likely be a replacement for Sitara!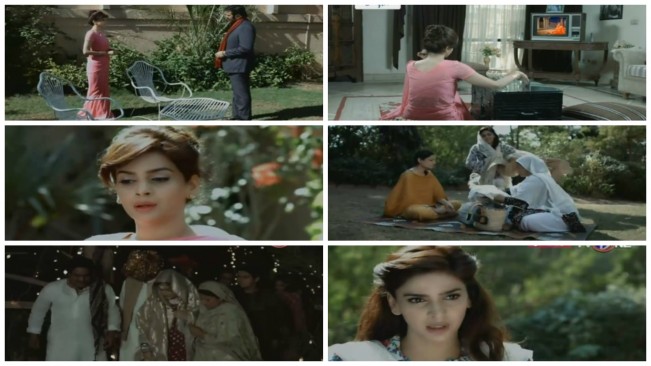 Sitara's mother gladly accepted the gifts given by her without asking what price she paid for them but she made it very clear that Sitara could not attend the wedding. The scene in which Sitara had to watch her sister get married from a distance was very emotional. For some reason Sitara cannot let go of her family. She knows exactly how they feel about her yet she continues to support them and somehow needs their approval. Sitara's meeting with Farhad was like a desperate attempt to talk to someone who respected her and loved her since there isn't anyone else in her life now who would give her love or respect. This scene was the highlight of tonight's episode. It went to show that the Farhad Sitara once knew was gone forever.
Naseem Dil Ruba's track got some screen time as well in tonight's episode. This scene showed that Naseem was losing her position in the industry and Jamal was now in a position to reject her proposal. I am waiting to see the downfall of Naseem Dil Ruba.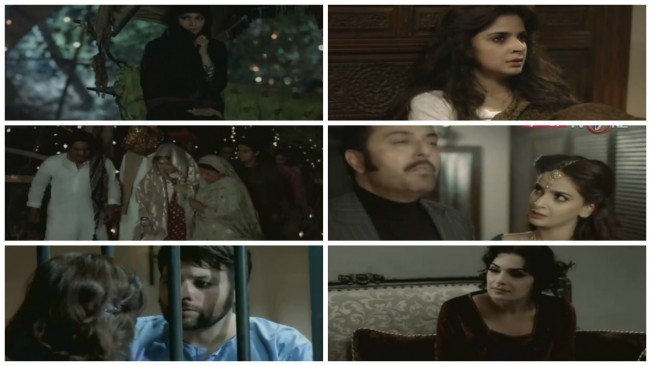 Saba Qamar looked pretty as usual in tonight's episode and just like every other week she completely stole the show. The actresses playing Sitara's mother and sister are newcomers but they are playing their respective roles really well. This episode was slow and somewhat repetitive, definitely not one of the best episodes of Mein Sitara. Nothing exciting happened in tonight's episode but what we saw was a shift in Sitara's character; she no longer dreams to be a star but is looking for other ways to 'secure' her future. Time and circumstances have completely changed the perspective of a girl who once believed in dreaming big! Sitara is much more practical and ready to be used today than she was before.  The nikkah did not take place in this episode but the preview of the next episode suggested that it will take place. The preview of the next episode did not give away much, it only suggested that Sitara's troubles are far from over.
How many of you watched this latest episode? Do share your thoughts about it.