This was another superb episode of Mein Sitara which showed the ups and downs in Sitara's life. Sitara has proved over and over again that she is a fighter. Now that Sitara has Falak in her life, her top priority is to ensure that Falak gets everything she did not get as a child and at the same time Sitara's line of work does not effect her life in any way. The opening scene of this episode showed a very different Sitara. There was a time when Sitara used to get hurt by the things Naseem used to say to her and did not have much to say in return but this time around she was the one who put Naseem in her place. Similarly, when she met Jamal she made sure that she spoke her mind. When her parents questioned her decision to send her daughter to another city she did not hold back! Just like every other episode there was a very definite change in Sitara's personality. This episode covered a few years and in these years the change in the entertainment industry was also shown. Sitara managed to earn enough to start her own parlour and all through these years Pappu was a close friend and now her partner. Although Sitara kept her parents with her and looked after them but she made sure that they did not make her decisions for her.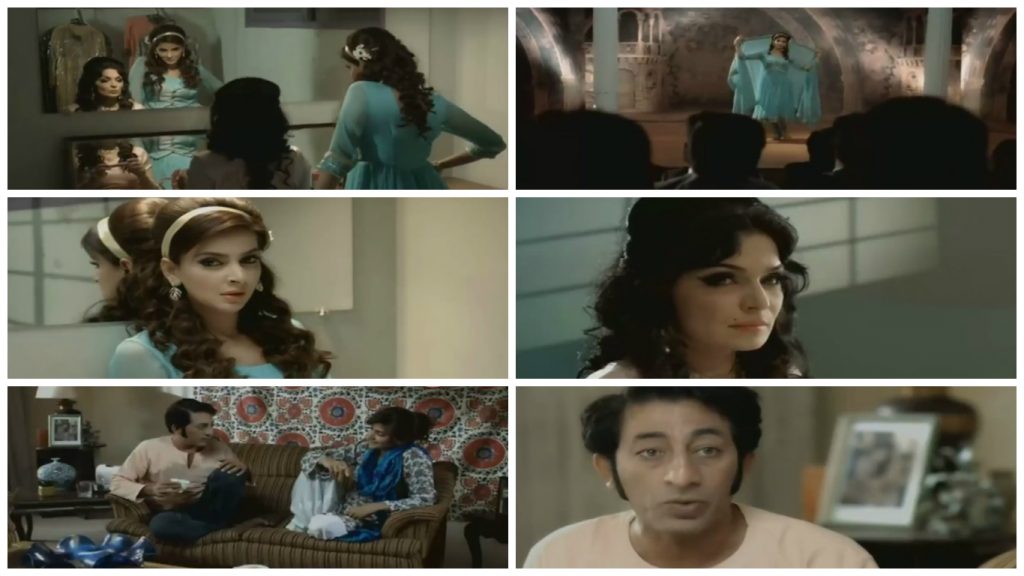 Sitara's reaction when she saw the news about Illyas Khawaja went to show that she had not forgiven or forgotten him. This scene was very well crafted just like all the other scenes in this episode. One minute Sitara was cursing him, hoping his channel fails and the other minute she saw an opportunity in this new development. The way Sitara keeps on turning to Farhad Sethi for sharing those turns in her life which impact her the most in a positive or a negative manner is also an interesting addition to the story. I truly felt for Farhad today, every time Sitara visits her he becomes more upset!
Apart from the confrontations that were on point and a pleasure to watch, Saba Qamar's acting as well as her makeovers made this episode a complete package. Saba Qamar has portrayed all the different phases of Sitara's life faultlessly. The writer has given the viewers a story which is not only different but also very logical and entertaining. Sitara's character has been the biggest strength of this story right from the first episode. The credit for this goes to all the people involved; the writer, the director, the actor and even the make-up artist.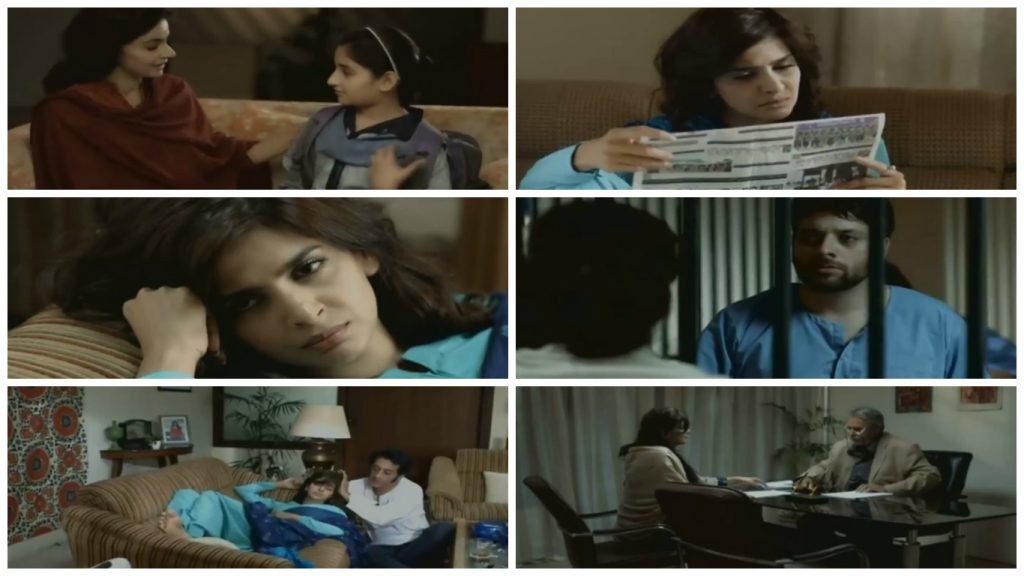 The preview of the next episode showed that Falak comes back home and she wishes to be an actor, director, dancer – anything at all that is associated with the entertainment industry. This will prove to be another difficult turn in Sitara's life. There was a time when Jharna used to tell Sitara that the world of glitz and glam wasn't as appealing in reality as it looked like from a distance but Sitara never understood that. Now, Sitara is in the same situation but the huge difference is that Sitara attached all her hopes to Falak's bright future. Sitara's struggle is not over yet! She has won every other battle in her life but will she be able to win this one? And if she does than what price will she have to pay for it?
The next episode would be the beginning of a new phase in Sitara's life. I am eagerly looking forward to what the Mein Sitara team has in store for us. How many of you watched this latest episode? Please share your thoughts about it.