There are plenty of reasons why Mein Sitara is my most favorite play right now but the most important reason is that it is filled with strong female characters who might be flawed in many ways but they are in no way becharis! You feel for them but not because they want you to feel sorry for them, you root for them without pitying them in any way at all and most of all, all these women have a screen presence which cannot go unnoticed. Until this episode Jharna and Sitara were two such women who fought till the end but tonight Falak proved that she too had tons of confidence in herself. Sitara has faced many difficult times in her life but she has always fought back and she refused to play the victim in her story. It is great to have writers and producers who dare to tell the story of women who are not becharis. It might not get them the ratings most people run after but it does earn them the respect of viewers who are sick and tired of watching women in similar scenarios in dramas. The grace and precision with which Saba Qamar translated Sitara's character on screen yet again tonight was beyond impressive. Sitara has gone through many different phases of life throughout this drama and Saba Qamar has done complete justice to all these stages in Sitara's life.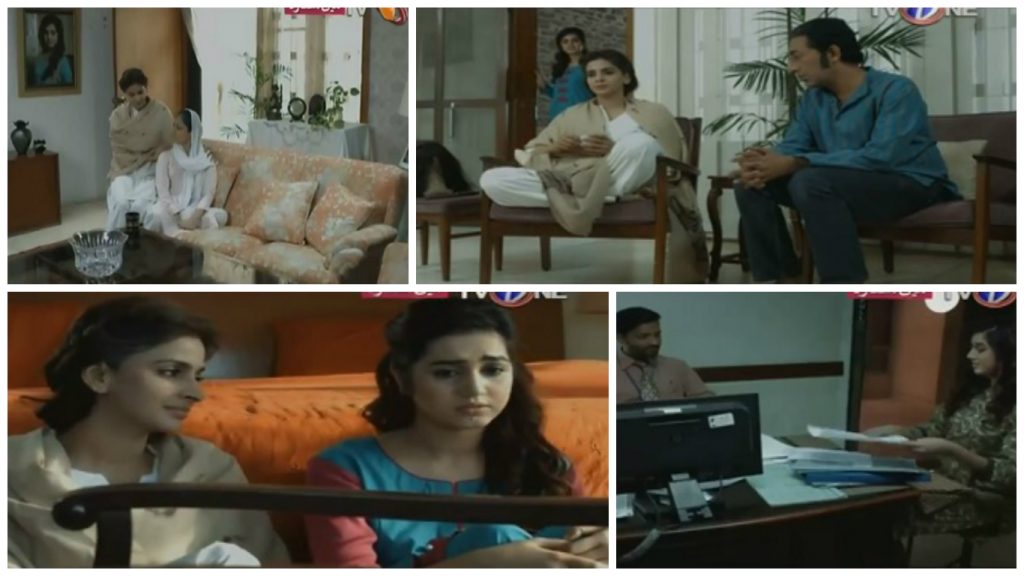 Falak's character was introduced properly in this episode. With Sitara's mother out of the picture for now Falak and Sitara got to spend more time together without the involvement of a third party. Falak is a born artist, she cannot think about pursuing a career which does not involve performing, writing or directing. After being led down by her sister Sitara decided to give Falak the permission to go ahead with her plan to study film and performing arts. Sitara's reaction after the refusal was shown brilliantly. The way Pappu has been kept in the picture throughout these last few episodes in particular has helped in many ways. He is someone who communicated Falak's feelings to Sitara and pleaded her case. Also, he was seen accompanying Falak wherever she went, which gave Sitara a sense of security. Pappu's conversations with Falak helped the viewers find out more about her character as well. Adnan Shah Tipu has breathed life into a character which was not an easy one to translate on screen. His portrayal is effortless and very impressive.
The scene in which Falak managed to persuade her mother to have more faith in her was one of the best scenes of this episode because it showed the amount of confidence Falak had in her own self. She really is Sitara's daughter because she is not willing to give up on her dreams but she has a better chance than Sitara because she is going through proper channel. Sitara decided to convince Falak that she should not tell people about her relationship with her. Falak did not decide to go along with her mother's decision because she was ashamed to be her daughter but because she wanted to make her own identity and she respects her mother's wishes. The conversation between Falak and Sitara in which she acknowledges the pains her mother went through to raise her went to show that finally Sitara had one blood relative who was willing to acknowledge everything she had done for her and was not ashamed of being associated with her. Even Sitara's sister who used to support her at one time, severed ties with her in order to keep her marriage intact therefore Falak is the only person who is proud of the bond she has with her mother irrespective of whatever happened in her past. The on screen chemistry between Anum Fayyaz and Saba Qamar makes their relationship with each other relatable.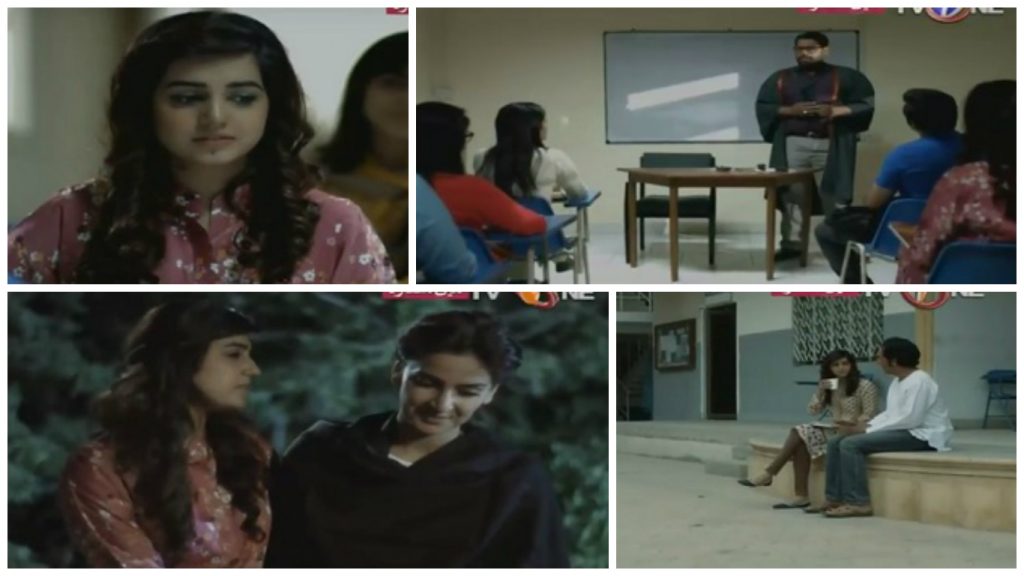 There are very few dramas which manage to hold your interest for this long. Mein Sitara hasn't only held my interest but it gives me something new and exciting to look forward to every week. The preview of the next episode promised new twists in the story and perhaps another tragedy. Can't wait to find out what is going to happen next.
How many of you watched this episode of Mein Sitara? Do share your thoughts about it.