Wow!!! What an ending! It was poignant, spell-binding and picture-perfect just like the drama as a whole. This episode delivered from the start till the end and unlike many other endings I have seen recently every single scene was on point and all the developments very convincing. The last scene of this episode was a winner; Farhad and Sitara together in one frame…amazing!! After everything that Sitara had gone through and the bitterness she had lived with so many years it was impossible to imagine an ending as happy as this one but Faiza Iftikhar made it happen and Seema Taher Khan made it work with the soulful background score and the amazing camera angles which made this last episode a treat to watch. Watching Sitara forgive Naseem Dil Ruba and the conversation the two had clearly suggested that Sitara had finally moved on. There was a time when Sitara was not willing to forgive, all she wanted was revenge from everyone who had ever hurt her but in the end Sitara learned to forgive which was amazing! It went to show that now she was completely free. Falak decided to write her mother's story, this was another interesting part of this ending. One person who Sitara chose not to forgive was Illyas Khawaja, which was also apt since this man did not deserve to forgiven.
Mein Sitara was remarkably impressive throughout. The way the story was carried forward and the manner in which the characters changed with time was the best part of this entire serial. This drama went to show that it takes hard work, an eye for detail and most importantly dedicated team work to make a drama truly unforgettable. Faiza Iftikhar's script was very well-thought-out and Seema Taher Khan brought different eras covered in the drama impeccably on screen. The person incharge of styling also deserves a special mention here. Some of the actors in particular made their mark in such a way that they will be remembered by many of us who watched the show through the characters they played in Mein Sitara. Aisha Gul, Meera, Mikaal Zulfiqar and Saba Qamar in particular did exceptionally well and made their presence felt the whole time.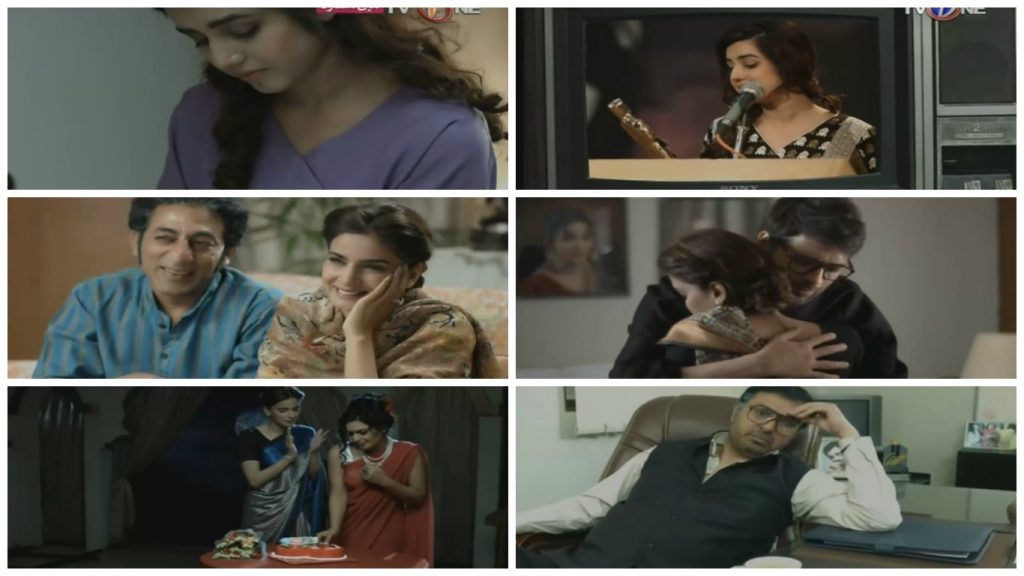 A drama which makes you look forward to every single episode for more than 30 weeks in my opinion can easily be termed as a classic. The director and the producer deserve tons of credit for choosing the best actors for the job and extracting memorable performances from them. The writer deserves due credit for making Sitara's journey so captivating that those of us who followed this show lived every moment with Sitara right from the time when she was a child. There are very few dramas in which every character makes their presence felt and Mein Sitara was definitely one such drama which overflowed with supporting characters which made their mark. Mein Sitara stayed true to its plot right till the end. This was the story of different eras of the film industry shown with the help of Sitara's struggles in particular. It was also the story of a fighter; a strong woman who was not perfect but she remained strong right till the end. The last conversation between Naseem Dil Ruba and Sitara focused on just that and Falak's success proved that strong people ultimately get what they deserve. A big thanks to the team of Mein Sitara for giving us a complete package which kept the audience glued to their television screens for weeks.
I would like to thank all those amazing readers who accompanied me on this remarkable journey, it would not have been the same without you all. It was a pleasure and an honor reviewing this play. Thursday nights will not be the same now that Mein Sitara has ended.
Please do share your thoughts about this last episode in the comments section.