After watching these two episodes of Mein Sitara, I am more convinced than ever that Mein Sitara is the best play of this season and will remain on top of my list for a very long time. Every character in this drama has a story to tell and all these stories are not only interlinked but equally interesting. This drama is surely the most underrated and under appreciated drama of the year. It might not be getting the 'ratings' it deserves but people who are watching it find it very difficult not to fall in love with it because it has a powerful script, an amazing cast which is meant to play the characters assigned to them and the detail and precision with which this drama has been directed is exemplary. Watching this drama is like reading a beautiful novel; every page holds your attention and you can't wait to turn the page to find out what is going to happen next. I am in love with all the characters in this play because they are not one dimensional. Although Sitara's father has been a one dimensional character yet the way he manipulates his daughter makes him so much more than just another negative character. Like all the other characters, he has a presence and a very important role to play in the story. Also, unlike many other dramas he is not the one running the show. Sure, there will be times like in these two episodes when Sitara might have to do things she is dead against because she is a sensitive soul who cannot see her family suffering due to the lack of money when there is something she can do to help them but mostly she tries to do what she feels is right. Another aspect of this drama which sets it apart from the rest is that although this is the story of Sitara but the supporting characters too manage to hold your interest. Their stories are just as important as that of Sitara's, in fact Sitara's story would have been incomplete without them.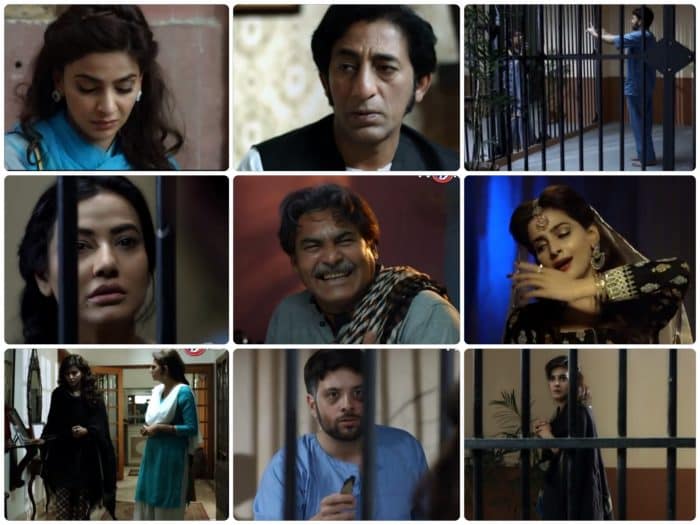 In both these episodes Sitara dragged her feet with as much determination as a person in her condition could gather together yet her past kept on haunting her. She is filled with regrets and guilt which might have lessened had she met Jharna. She did not get the opportunity to apologize to Jharna, to have that one final conversation which might have put her mind to ease. In a desperate attempt to vent out her feelings, she went to meet Farhad but that proved to be an even bigger shock. Jharna too struggled to get over what had happened and kept on hoping that Farhad might be his old self again. Jharna's meeting with Farhad in episode 18 was exceptional. When Farhad says that Jharna's role in the film was over, it was a very emotional scene. Aisha Gul has been absolutely brilliant as Jharna. She has definitely made this character memorable.
Mein Sitara is all that it promised to be and much more. It reveals the bitter hidden realities which are a part of the world of glitz and glam. The OST promised that Mein Sitara will be the story of rise and fall of celebrities and the kind of compromises people have to make in order to stay in the business. In the end it is all a 'dhoka' – those who shine on our big screens as stars do not always live a very glittering life! Mein Sitara is a very sensitive story in which the writer has very intelligently told everyone's side of the story in such a way that you find it very hard to put the blame on anyone at all. All these wonderful people got caught up in situations beyond their control and ended up being a story of the past and a story of regrets. Sitara's struggle continues and she still has the spark and determination. She still believes in herself and is not willing to be just another face in the industry. Episode 18 was fast paced and extremely poignant. Episode 19 marked the start of a new life for Sitara  and Nauman Ijaz's character made his entry with this episode. Sitara finally has a chance but this time around she is all on her own against all those people who will do everything it takes to see her downfall. Although all the actors played their roles really well in these episodes but in my opinion Saba Qamar was the star of the show. Sitara's character went through many different emotions in these two episodes but Saba Qamar never faltered.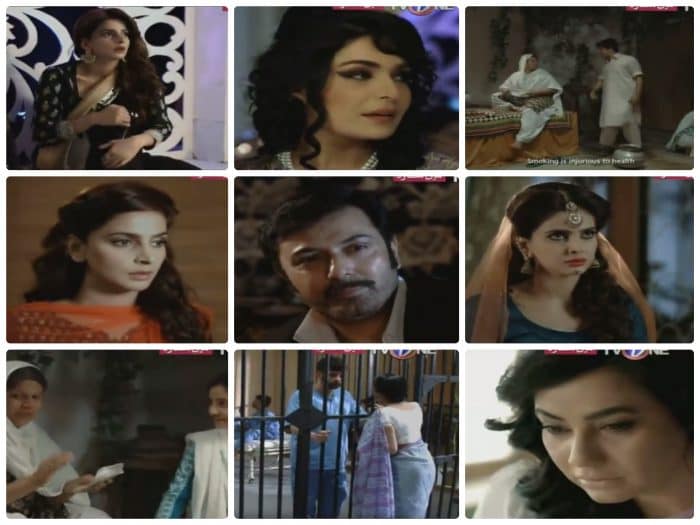 The preview of the next episode showed that Sitara and her new director/producer will develop a close bond with each other. It also showed Jharna in a very helpless state, I thought this episode marked the exit of Jharna's character but that is not the case. Watching both these episodes together was a real treat. I am so happy that I decided to watch and review this drama. A big thanks to the entire team of Mein Sitara for giving us something truly entertaining and novel to look forward to every week.
How many of you watched these episodes? Do share your thoughts about them.
Fatima Awan