A memorable performance requires a great deal of hard work, honesty, and commitment. There is no dearth of acting talent in Pakistan. Even though most of the Pakistani actors do not have formal training in performing arts, they have learned so much through their experiences in dramas and from performing in theatres that they are experts in their craft. There are so many outstanding Pakistani actors to whom acting comes naturally. They have often talked about how they get the energy and motivation to give their best when they are in front of the camera. Pakistani drama industry has many experienced and gifted actresses but sometimes they do not get the kind of meaty roles that bring out the best in them.
It would be safe to say that sometimes the right kind of script can make an actor come out of their shell and give an extraordinary performance. Such performances stay in the minds of the viewers for a really long time. All these actresses who are on this list breathed such tangible life into their characters that viewers were truly in awe of their acting skills. They left a lasting impression and these performances also gave them a new identity.
Here is a list of those memorable female performances of Pakistani dramas which were the best among so many amazing performances which we witnessed over the years. This is the perfect way to start a discussion about all those actresses who truly outdid themselves in these 10 years.
Memorable Female Performances of Pakistani Dramas – (2010 to 2020)
2010
Bushra Ansari – Saima Chauhdry (Baraat Series)
Bushra Ansari deserves to be crowned as the queen of comedy because of her contribution to the genre. Although Bushra Ansari's confidence and wit as a comic actor were always well recognized, she entertained the viewers more than ever when she played Saima Chaudhry's character in the Baraat Series. She completely owned this character and it was quite obvious that she also enjoyed performing this role. The comedy and the wit came naturally to her.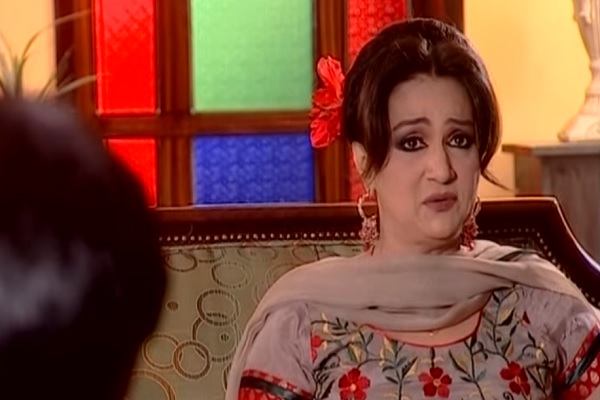 Samiya Mumtaz – Saba Kareem (Meri Zaat Zara-e-Benishan)