Mera Naam Yousuf Hai (MNYH) has been written by Khalil-ur-Rehman Qamar, directed by Mehreen Jabbar and produced by Sadia Jabbar. There is hardly a play that tempts you to pen down your thoughts so much that you're willing to change your weekend schedule for it! I found the promos of MNYH dreamy. Like any other love story written by Khalil-ur-Rehman Qamar this one also promised a lot of filminess therefore I wasn't surprised at all when Yousuf (Imran Abbas) our main protagonist jumped with joy when he heard Zulekha's name. Yousuf is a BA pass singer who was probably looking for his Zulekha long before today! He, like his father (Behroze Sabzwari), believes in living in the moment and following his dreams one day at a time. Not much was revealed about Yousuf's character tonight but one thing that was quite obvious was that he is a die-hard romantic. Zulekha (Maya Ali) however wants to study further and is not looking for her prince charming just now although both her parents (Waseem Abbas and Hina Bayat) want her to tie the knot. Zulekha's father is a conservative man who would not allow any man to lay his eyes on his daughters. The mother Afia Begum has a very strong personality and unlike wives of many such men we see in our dramas quite often she does not allow her husband to dictate his terms and conditions to her.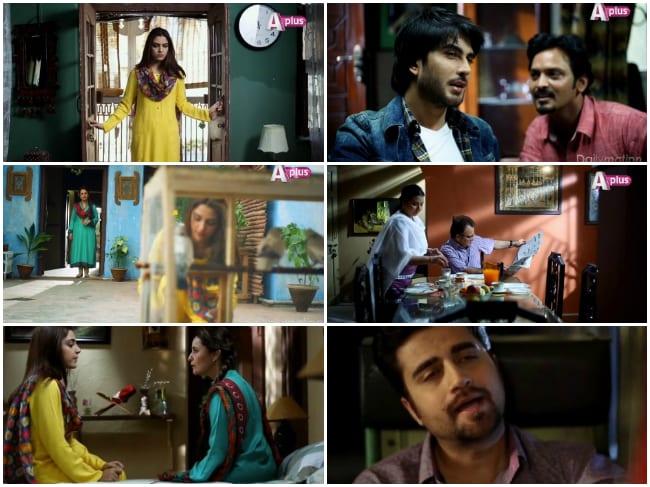 Zulekha's father wants her to marry his sister's son Imran (Taqi Ahmed) but Afia begum won't allow that to happen since her sister-in-law is not on her most favorite list! Afia Begum wants Zulekha to marry her sister's son! Zulekha does not have marriage on her mind at all but her parents are leaving her with little choice. Zulekha's character is that of a confident but simple girl. We will know more about her character in the upcoming episodes. I liked the little of what we saw today. I feel like we need to know a lot more about her character.
I must say that this first episode had a great deal going for it. The fact that our hero and heroine met in the very first scene was definitely refreshing. The way their meeting was shown on screen had Mehreen Jabbar written all over it! Yousuf narrated the story of his encounter with Zulekha to his friend like this was the turning point in his life. The relationship of all the characters with each other stood out for me more than anything else. I warmed up to all the characters instantly because of the way that they were introduced. The scene between Mahrukh and Yousuf was sweet. The whole episode was beautifully directed with every single scene falling right where it belonged. The lighting and the angles in every scene were perfect which showed that the director of photography Qasim Ali Mureed definitely put in a lot of effort into shooting every single scene. The production values of the drama are impressive and I love the OST. This first episode definitely proved to be a very engaging one. I can see the hero that our director and writer wanted us to see in Imran Abbas. He is not rich or influential but he is a romantic. Maya Ali looked beautiful and she acted really well too. It is always a pleasure watching Hina Bayat in any drama at all but it is a special treat when you see her playing a role which brings out the best in her. The director or the writer do not seem to be in a rush to tell us everything about the characters therefore that gives the viewers an opportunity to learn more about the characters as the story progresses.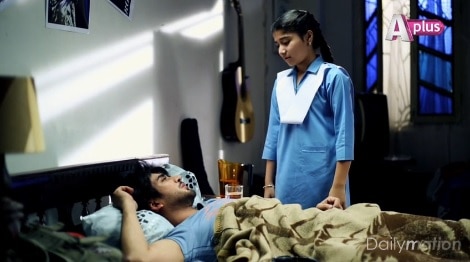 This first episode had all the right ingredients in the right proportions; it was not too heavy duty and very enjoyable. It is definitely worth watching, do give it a shot!
If you watched the first episode of MNYH, do share your thoughts here.
Fatima Awan