"Sur mu ki chotei dekho tu lagta hai mohabbat ke oonchay minar se mu k bal gira hai"…I can watch Khalil-ur-Rehman Qamar's plays only for these mind blowing dialogues that are simply soul-stirring. Every dialogue leaves you spell-bound, you've not yet recovered from the way it touches your soul when another one is waiting to take your breathe away. The fact that this play has been directed so perfectly and the actors have given it their best just makes you fall in love with it over and over and over again.
The story is moving forward at a steady pace but do we really need to worry about the pace here when every single scene has so much to offer? Leave Yousuf and Zulekha's heart wrenching love story aside for now let's talk about all the other things that this drama has to offer. How often do we see a mother asking her son not to bully his sister? It was very refreshing to see Afia telling his son off when he tried to show his "superiority". Being a man does not automatically make you "in charge" of all the women in your house. When your sisters asks a valid question and speaks for her right a man whether he is a brother or a father has no right to treat her the way Noor Mohammad and his son are treating Zulekha. The highlight of this episode most certainly had to be Zulkeha's new found confidence in her love for Yousuf. Zulekha is no longer afraid of standing up for what she thinks is right and her maulvi father seems to be clueless; Noor Mohammad did not have any logical answer for anything that Zulekha had to ask because what he is doing is wrong.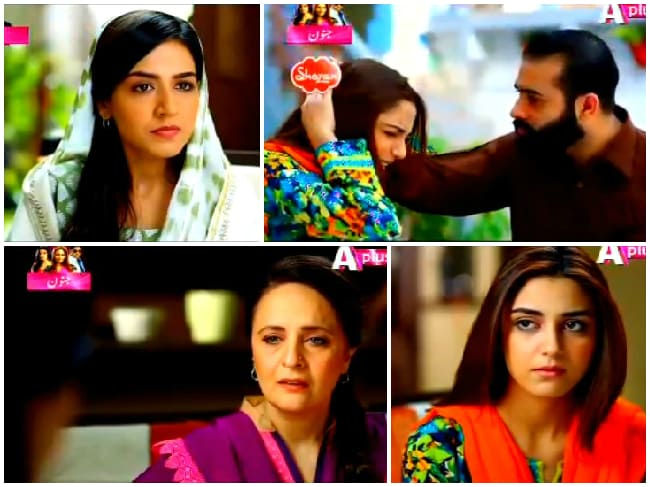 Could a step-mother's meeting with her step-son be more touching? I love the bond between Yousuf and his step-mother, no matter how hard he tries to push her away she keeps on proving to him that she will never allow him to change how she really feels about him and his father. She told Yousuf the bitter truth because she knew it needed to be done and Waji Ahmed could probably never tell Yousuf about the history he shared with Afia Begum. The timing of the OST being played in the background in this scene was spot on and the way the news was broken to Yousuf was beyond brilliant. What better way could there be to explain the history of Waji and Afia than to tell Yousuf that Afia was Waji's Zulekha. This was the sort of love that never faded away, Waji is still holding on to Afia's memories and we got to find out more about Noor Mohammad too. "Mohabat ka khoon krne ki un ki purani adat hai"…Noor Mohammad knew that Afia and Waji loved each other but he considered it his duty to make sure that they never get to spend their life together. Now we know why Noor Mohammad took Afia's statement about not loving him so seriosly. Noor Mohammad's idea of marriage and love is very twisted indeed! He married a woman who was already in love with someone against her will of course but expected her to fall in love with him. Afia Begum might have been duty bound to spend the rest of her life with Noor Mohammad but it is quite apparent that she does not love him.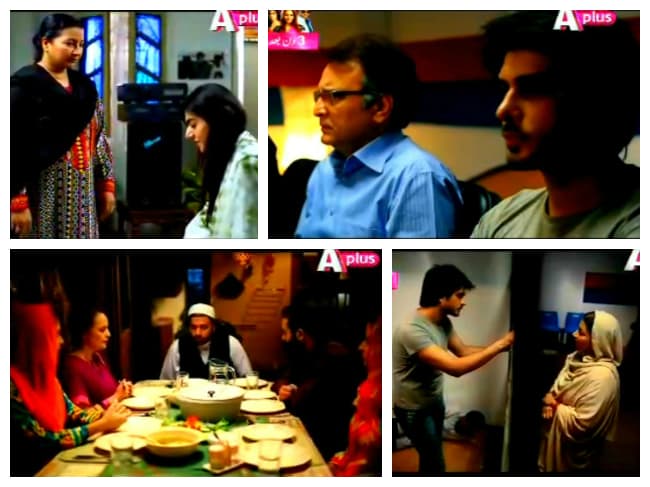 Just like the previous episode I felt for Waji Ahmed every step of the way. When he told Yousuf how he felt about his only son going through so much agony I couldn't help but blame Yousuf for putting his father through all this but the next minute when Yousuf opened his heart out to his father it was plain to see that Yousuf wasn't doing any of this on purpose. The attitude of the policeman involved in the case yet again had to be one of the most depressing part of this episode; he wasn't the least bit bothered about the consequences of his actions because he was so sure that no one could touch him.
Madiha has played a very important role in making sure that Zulekha does her bit. The conversation between Zulekha and Madiha on the phone was perfect, it probably helped Zulekha make her final decision not that this decision was what I expected from her but it was a way to get Yousuf out of the jail. Zulekha's dialogues about Madiha taking it easy was a nice addition to an otherwise serious conversation. Afia Begum's sarcastic smile when Noor Mohammad's phone rang early in the morning was also a very meaningful addition to that particular scene; it went to show how Afia Begum felt about Noor Mohammad's double standards.
I can't help but love everything about this play; every episode makes me fall in love with it a little bit more. The performances, the characters, the picture quality, the direction and the beautiful dialogues make MNYH a treat to watch. I am looking forward to Yousuf getting out of prison soon, I am waiting to find out what he plans to do next and I most certainly want to see Daa Ji again.
Do share your thoughts about this episode.
Fatima Awan