The opening scene of this episode was absolutely hilarious! I must say that Maya Ali is a pro at playing these characters now because she has played the girl who is an expert at making her suitors regret the day they decided to propose to her many times before too. Ali Hamza is no match for Zulekha, he does not even wish to marry her any more, in fact he feels for the person who will end up marrying Zulekha because her ideas about love scare him to death! The actor playing Ali Hamza has made his character come to life the way no one else could have. Zulekha wants to get married to someone who truly loves her and Ali Hamza is not that man. Zulekha recognizes love and she believes that she will get the "signals" when she finds someone who has that kind of love for her in his heart.
Afia Begum's dialogues and the confidence with which they are delivered by Hina Bayat make her scenes a treat to watch. The conversation between Afia Begum and her husband are witty and intelligent. Afia is a go-getter and nothing that maulvi sahab says will make her back off. The way she kept on reminding her husband that it was 2015 and not 1915 was very refreshing!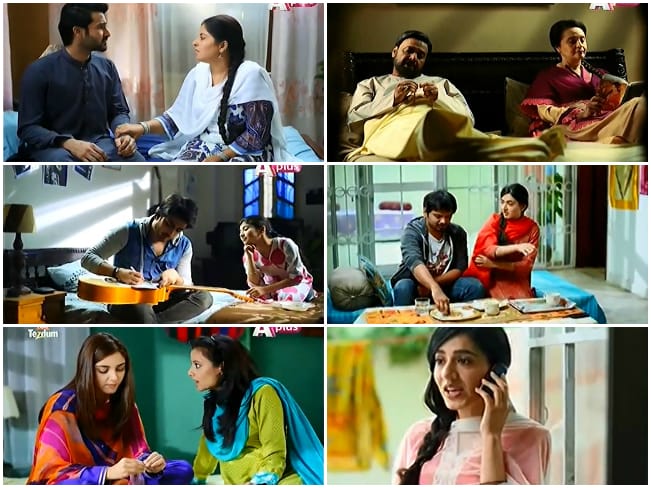 Yousuf is lost in love and he could not care less about Madiha's feelings for him. Mansha Pasha is doing complete justice to her role but I am not looking forward to all the rona dhona. I wish she hadn't taken the rejection so seriously! Yousuf thinks that Madiha can help him get in touch with Zulekha who has been on his mind from the day he saw her. I felt for Madiha and also felt like Yousuf was using her without thinking how difficult all this must be for her. I am watching two dramas with Imran Abbas in them right now but I am never reminded of Haadi when I see Yousuf on screen not only because the characters are poles apart but also because Imran Abbas has translated them on screen very aptly too.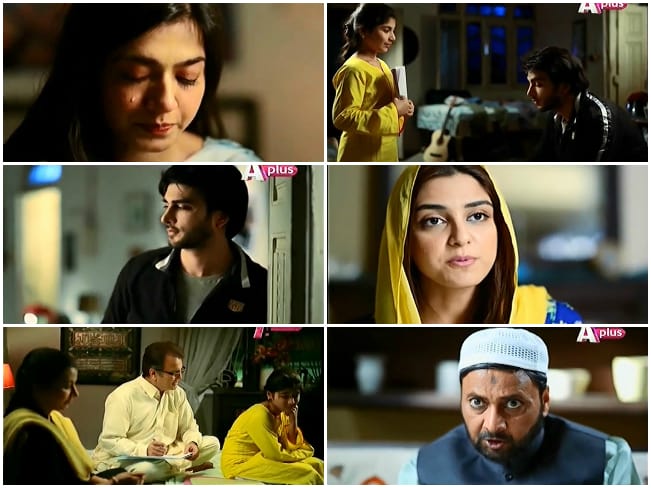 The relationship between Zulekha and her sister, Madiha and her brother and the bond between Yousuf and his sister is heart warming. It isn't very often that we get to see such siblings on screen. The acting by all the actors playing the roles of the siblings is effortless and the chemistry between them all makes their scenes stand out. Yousuf's scene with his sister showed that he is anything but a genius or that he is very distracted!
The dialogues in this drama have a very "political" tone to them which makes them refreshing and fun to listen to. Mera Naam Yousuf Hai isn't a new story but so far the quality of script, performances, direction and the pace of the play has been top-notch. The picture quality of the play is simply outstanding, every single color comes alive on screen and it looks like the director of photography paid special attention to lighting and even the colors of clothes which the actors wore on the set. It is obvious that different shades of blue have been used to enhance the beauty of each scene and the idea has worked like a charm!
Did you watch this latest installment? Don't forget to share your thoughts here!
Fatima Awan