Like always, this was one interesting episode and the pace of this episode was just perfect. After all that happened with Haider, he was not ready to discuss Sajeela Babar with any of his friends especially with Aiman and for that, Aiman was totally unaware of Sajeela's conflicts with her family. And now that she is here, in Pakistan, Aiman treated her just like her nature intended her to treat – nicely.

Sajeela is still under serious  self complacency that Haider will come back to her despite of everything  she has done to him. She ruined his life and now that she is totally free from her ex-husband ,she is thinking that she has a chance of reconciliation with Haider. And with all that in her mind, she is trying to be ultra nice to her sister and to everyone else. With a mask of fakeness on her face, she is compelling Almaas to believe in her  – To believe that she is not here to create any mess again.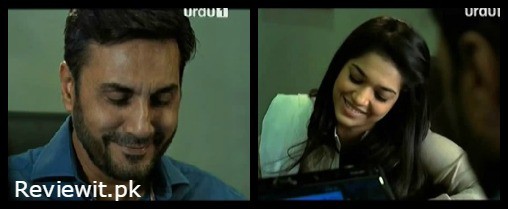 I loved the sequence where Aiman visited Haider's office and had a chit chat with him. In that particular scene, Sanam Jung literally outdid herself – the way she acted , the way she delivered her dialogues and above all the expressions were priceless. She discussed Sajeela's mystery as she didnot know the reality. After hearing that, Haider was shocked completely; He was completely shattered and broken from inside. He left his past far behind and now its right here , infront of him – shouting and calling him but somehow, he managed to recollect himself and acted as if nothing happened.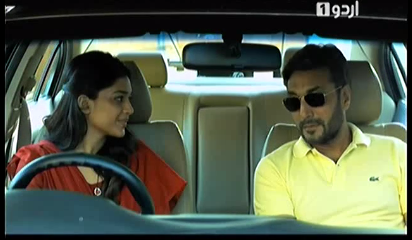 It was really nice to see Aiman getting driving lessons from Haider. Everytime, I see them together, all I think is that they share perfect onscreen chemistry even after considering the fact that Aiman is half of age of Haider.Being a self-preserved person, Sajeela initiated targeting Aiman as soon as she saw Aiman and Haider together. Poor Aiman was unable to understand why is Sajeela targeting her but soon she came to know that it was Sajeela who was once married to Haider and they were separated after few months of wedding.
After knowing the reality, Aiman had mixed feelings. Agony was breaking her from inside – Agony of not knowing anything, pain of thinking that Sajeela will snatch Haider away from her, anguish of thinking that Haider kept his life as a secret and for that , Sajeela questioned her friendship with Haider. She cried and cried and then went to Rameen's to speak her heart out.  But as soon as Haider came to know that she was staying at Rameen's , he scolded her badly. Aiman wanted to know everything about Haider and Haider was not ready to talk about Sajeela anymore as  Sajeela's chapter got closed in his life long time ago. As expected, Haider cheered Aiman up without telling her anything.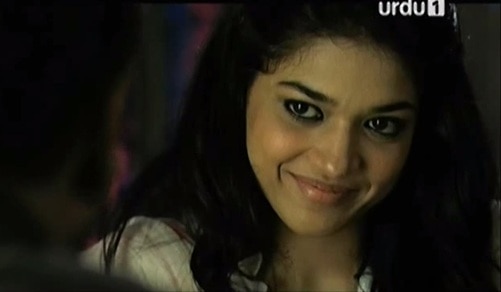 Aiman gave a shut up call to Sajeela because it was none of her concern to ask about her and Haider's relation. I was guessing that Sajeela will keep on haunting her and Aiman will keep on bearing but Aiman,being a confident girl now, was unable to endure silly questioning and pinching by anyone. She knew exactly what to do and she did it without giving a second thought to that.
I am eagerly waiting for next episode where Sajeela will apologize Bibi and Haider. Waiting to see Haider and Aiman's reaction to that.
Share your thoughts on this installment.
Rabia Basharat.