Let me start by confessing that many times on Saturday nights when I tune into HUM at 8pm there is a lot weighing on my mind, I am not sure if a drama serial will be able to distract let alone entertain me but Laa always takes me in a world of its own. I want Daniyal to find all the missing pieces of the puzzle of his past life and I wonder if finding those pieces will actually be fruitful in any way or not. I want to know if there is going to be redemption for Dai Maa? If Laila will ever be able to live the kind of life she would have wanted to live and what led Laila to live a life she despises so much? If Naina will be able to muster up the courage to follow her heart. When will Daniyal and Naina finally meet? What plans does Naimat Khan has in store for Dilawar, Dai Maa and Daniyal? The good thing is that the questions get answered gradually with every passing episode so each episode gives you something to look forward to. We found out today that Laila supports her mother and sister. the girl in the picture was Laila's sister but for some odd reason she did not trust Daniyal with that information. Does Dilawar know about Laila's family?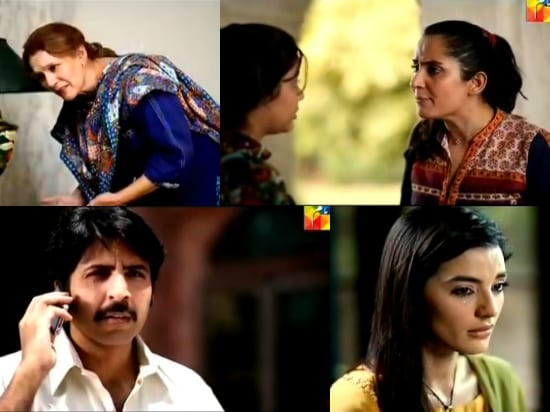 I wish they could have chosen a better actress to play the role of Daniyal's mother because the lady who is playing the character does not know the first thing about acting. Her accent and dialogue delivery both ruin every scene she is a part of. Qavi Khan on the other hand never fails to impress, you feel for his character and his character has been very well etched out as well. The relationship that Daniyal and his father has been portrayed beautifully throughout the play.
There was a very apparent change in Dilawar's mother's attitude when she visited Naina's house today but Naina's attitude changed everything. The exchange of words between Naina and Dai Maa was very intense mainly due to the powerful dialogues. Naina's father decided to take a stand for his daughter but his mother continued being unreasonable. I find it very hard to relate to Naina's mother's obsession with hasb o nasb. She can clearly see that Dai Maa does not have an ounce of respect for her family but she still continues defending her. People like Naina's mother give dictators like Dai Maa the power that they have. Such people think that rich people with a higher status have the right to treat them in any way they want.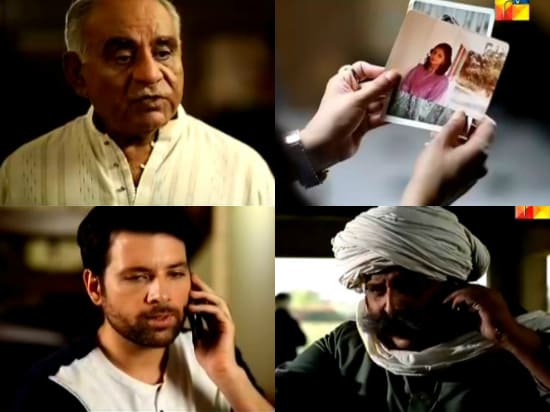 Daniyal wants to find out more about his past, he is clearly still very disturbed but he feels guilty leaving his sick father on his own. The scene in which Laila tells Daniyal that she has found out about his real mother was very well done. The second she tells him that his adoptive mother walks in; that scene showed the paradox that defines Daniyal's life at the moment perfectly.
Rehan Shiekh's character may not get as much screen time as rest of the characters but he always manages to impress me with his brilliant performance. He has always proven that he is a very gifted and versatile actor. Naimat Khan warns Dilawar that if he harms his step-brother in any way he will be accountable to Dilawar therefore there is a good chance that Dilawar will leave Daniyal alone. Sadia Khan's acting in this particular episode was much better than the last one. I think Mikaal Zulfiqar owns his role as Daniyal; I can feel Daniyal's confusion, anger and helplessness just by looking at the expressions on his face. For me Laa is an entertaining and fast paced play that keeps me at the edge of my seat. The preview of the next episode always gives me something to look forward to. The viewers will find out more about Hina's character in the next episode and Dilawar may just find out who his step-brother is. Are you enjoying the show as much as I am? Don't forget to share your thoughts.
Fatima Awan