Another episode down and I must say that graph of this show is still rising. Perfect pace and brilliantly handed storyline are the key ingredients of this show and I must confess that the screen execution is stupendous as compared to the novel itself; Even slight changes in the story added more to the show.
Tonight's episode was about Aiman's proposal. Haider cant deny the fact that he is deeply in love with Aiman.After all the bad times, Aiman was the only good hope left in his life. Sadly, Almaas's jeer effected Haider so badly that he decided to bury all feelings for Aiman deep down inside him and wore a mask of a person, precisely of an Uncle, who is deeply concerned with his niece's marriage.
Right from the day one, he knew that Shaheer likes Aiman but he never discussed that with Aiman because at that time, he was living his life to the fullest and  forgot that he is 18 years old than Aiman. Almaas's realization gave him a wake-up call and brought him back to the reality – Reality that was as merciless as his past, reality that takes him to some dark place where he feels suffocated.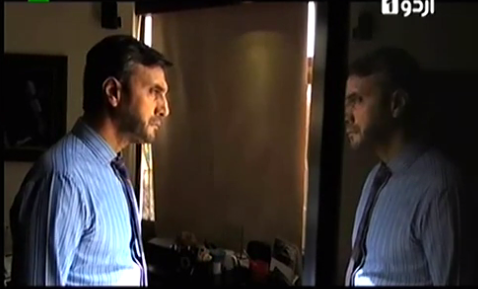 Sajeela is in no mood to give up on Haider and after Almaas told her Haider's reaction on Aiman's proposal, she considered all odds in her favor. Everytime she meets him, he gives her a polite shut up call but Sajeela has transformed herself into a barefaced woman; She keeps on building  air castles of leading a happy life with Haider and can't stop herself from stargazing.She is making sure that everybody will develop a feeling of hatred for Aiman. After Almaas, Saahir was her target. But his reply was a slap on Sajeela's face; He trusts his sister more than anyone else and least bothers about his father's property getting in Aiman's hand. After watching very scene, I was literally relieved that she failed badly in an attempt of manipulating Saahir.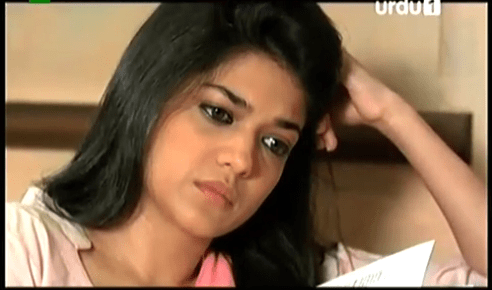 Life was never easy for Aiman either , but with Haider she forgets everything ; Haider made her what she is today and she can't even think of living her life without him. Sajeela's ever tweaking nature has finally started effecting Aiman ; She can't take her mind off from the thoughts of losing Haider – Thats because Sajeela has compelled her to think that Haider will be all hers soon. Haider's reaction to Aiman's question was kind of unexpected for me, but seems like he has planned to make her realize that their relation is unacceptable for the society they are living in. Bibi knows that they both feel for each other. Till now, she didnot take any serious measures to make sure that Haider will get married to Aiman ,but I am dead sure, as soon as she will come to know about Aiman's proposal, her next step will be to rush to Taufeeq's.

Taufeeq always took Aiman and Haider's friendship positively and perceived that they both feel  for each other.  In order to know the hidden truth, he discussed Shaheer's proposal with Haider and that discussion ended up with a sheer disappointment because Haider's interest in Aiman was pretty evident and Taufeeq himself was shocked to see him taking the situation casually.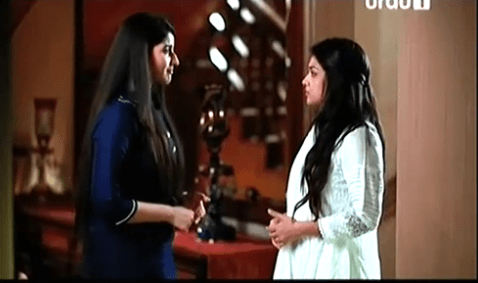 Poor Aiman is still unaware that Shaheer was Haider's choice and he wanted him to get married to Aiman. Further, he was there when Shaheer's family came with official proposal. From preview of next episodes, I can predict that Haider will go back to Sajeela just for the sake of compelling Aiman to marry Shaheer.
Share your thoughts on tonight's episode.