Torte torte talluq ko nibhate jao – this one line from the OST of Meray Pass Tum Ho sums up what we saw in tonight's phenomenal episode. This episode was so overwhelmingly emotional that it is actually difficult to pen down my feelings immediately after watching it. Humayun Saeed's powerful performance was the highlight of this episode. He nailed every single expression and owned the complicated emotions his character went through tonight, completely. Nadeem Baig deserves an award for executing every single scene in the most perfect way possible. The background score tonight was used so intelligently that it actually added to the impact and meaning of all those significant and poignant scenes which could easily have been lost in translation. The camerawork was beyond impressive, the director made sure that the cameraman captured every ounce of emotion with his lens. Nadeem Baig has directed this drama in such a way that you really get transported to another world and find yourself feeling for Danish. Tonight, I am sure just like me everyone else also felt all those powerful emotions which Danish fought with throughout. Tonight's episode was terribly upsetting because although we were all anticipating that Mehwish was eventually going to leave Danish but no one could have imagined that Danish was literally going to hand over his wife to another man because he was sure that being with Shahwar would make Mehwish happier than she had ever been with him. Once again, Khalil-ur-Rehman Qamar has shown the unimaginable! The dialogues tonight were so beautiful, deep and meaningful.
Danish and Shahwar's Meeting
This was one of those meetings which the viewers are not going to forget for a really long time. From the time Danish entered the office to the time he left, every single moment was extremely powerful. Once again while Danish had absolutely no idea what was going to be the outcome of this meeting, Shahwar was composed because he had everything planned beforehand. Danish is an emotional person who believes in unconditional love while Shahwar's moves are always well calculated. He firmly believes that everything and everyone can be bought while Danish couldn't care less about money. The difference between the approaches of both these men was more obvious tonight in this meeting than it ever was before.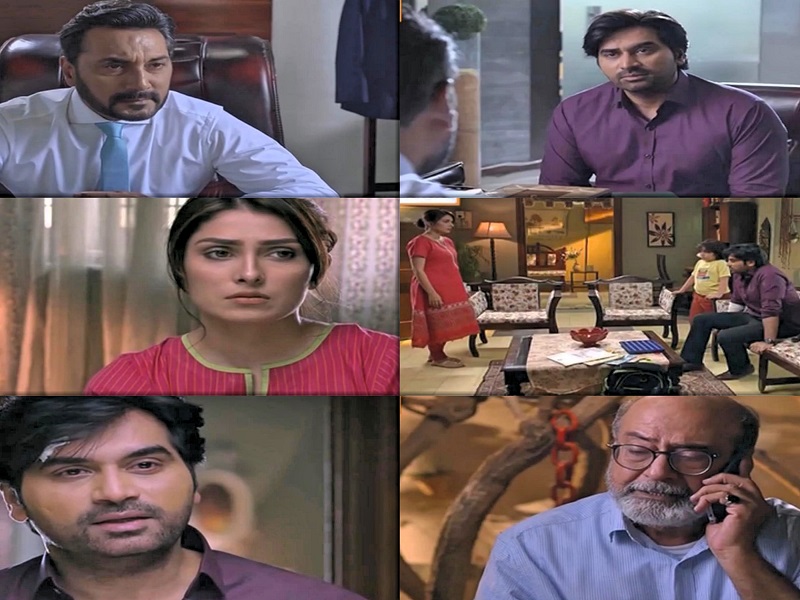 Humayun Saeed's overall look in this scene was completely in line with everything his character was going through. He deserves all the praise in the world for a job brilliantly done. Shahwar's intentions were quite clear when he made Danish listen to his conversation with Mehwish and made him look at those pictures. That was the defining moment and the fact that all of this was shown in such detail made the entire scenario easy to understand even though there was nothing simple about this situation.
The scene that was covered while Shahwar was talking to Mehwish was one of my favorites tonight. In this scene Adnan Siddiqui's expressions clearly showed that even though Shahwar had planned everything so well but he couldn't help being extremely shocked by Danish's reaction. The person who was so used to being in control of everything actually felt clueless for a few minutes. Shahwar's reaction to what Danish said after listening to his conversation with Mehwish suggested that he did not like being surprised even if such a surprise was in his favor. Also, it seemed like he would have liked it more if Danish reacted in a more dramatic manner. He clearly wanted to hurt Danish so bad that he would end up leaving Mehwish out of anger but Danish left Mehwish because he was sure that she will be happier with Shahwar. What an unexpected turn of events, simply mind-blowing.
Mehwish's Overconfidence and Lack of Guilt
Mehwish's attitude tonight was also shocking even though the past episode already revealed that she had made up her mind but even then Mehwish's blatant disregard of Danish's feelings showed just how much she trusted Shahwar! She no longer even feels sorry for him! In such a short span of time Mehwish was so sure that Shahwar was going to give her everything he promised. Although Mehwish is extremely selfish and materialistic but at the same time you can't help but notice just how naive she is! She thinks she is clever, she called Danish a kunwei ka mendak tonight because he refused to strike a deal with Shahwar but she did not question her own actions even for a second. She did not even think about the consequences of her actions before and even now she isn't thinking what can happen if things don't go as planned. Sometimes too much confidence in your own judgment can be lethal – Mehwish will learn that the hard way.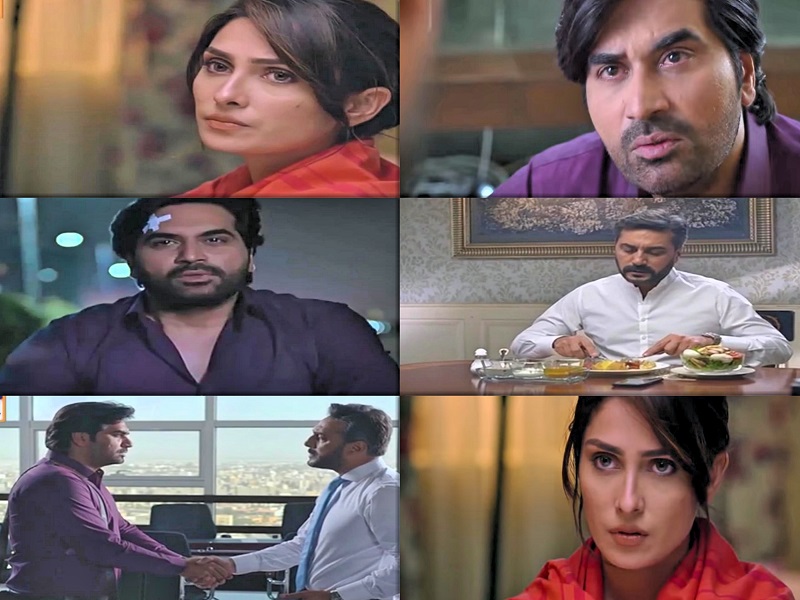 Danish had confidence in the relationship and these two shared therefore he did not doubt her even when he could clearly see that she was acting strange but tonight when he found out that being with Shahwar makes Mehwish happy, he decided he needed to let her be happy! This was an extremely difficult decision and it seemed like there were times when Danish was hoping that Mehwish will perhaps change her mind.
Danish and Mehwish's scenes made me dislike Mehwish even more and it won't be wrong to say that I will be watching this drama to see Mehwish suffer perhaps more than to see Danish happy!
Final Remarks
This episode belonged to the writer Khalil-ur-Rehman Qamar, the director Nadeem Baig and the phenomenal actor Humayun Saeed. After Dillagi, this has to be Humayun Saeed's most powerful performance. Ayeza Khan has underplayed her character which is why there are times when you wish she would not hold back. Adnan Siddiqui did exactly that he was supposed to tonight. I have to say that although his character is relatively easier to translate on screen but Adnan Siddiqui has nevertheless performed really well. Danish's scenes with Rumi once again were beautifully written and acted-out. The child star playing Rumi's role is a sweetheart. Tonight's episode of Meray Pass Tum Ho was exceptionally powerful in every way.
The preview of the next episode showed that Danish will divorce Mehwish and Shahwar's dialogues revealed more about his personality. How will Danish cope with the trauma of this ugly betrayal? What is next in store for Mehwish? I can't wait to find out!
Do share your thoughts about this latest episode of Meray Pass Tum Ho.