This was undoubtedly the best episode of Meray Pass Tum Ho since it was brilliantly directed and acted-out. The main twist in this episode was completely unexpected and the situations shown before and after the main incident kept me hooked throughout. With this episode I really felt like we might get to watch an old story with a new perspective after all. Danish's reaction to every single development tonight was the highlight of this episode, his character is turning out to be a complex and interesting one. Nadeem Baig's direction has been superb but tonight it was simply outstanding. The camera work, duration of the scenes, the locations and background score, every aspect was right on point. It is good to see a man on screen for a change who is afraid to lose his wife and who is willing to fight for her without actually fighting with her. This episode kept me hooked throughout since it was absolutely brilliant and there were no commercial breaks tonight. Meray Pass Tum Ho's producers definitely are trying their best to keep up with the competition by introducing the main twist at a time when Alif just aired and once again by showing an episode without any commercial breaks.
Roomi's First Day of School
While Roomi and his father got ready for school, Mehwish had her own plans. Once again, the writer in a really realistic way showed how Mehwish was drifting away from this life and getting cozy in a world which right now was like a temporary escape. Mehwish's transition yet again was shown through little gestures like her lack of excitement regarding Roomi's admission, her lack of interest when Roomi was leaving for school since she had more exciting things to look forward to and most of all the confidence with which she lied to her husband without feeling guilty. Mehwish has convinced herself that she is entitled to all this and it is almost as if she has accepted that her job indeed is to please Shahwar.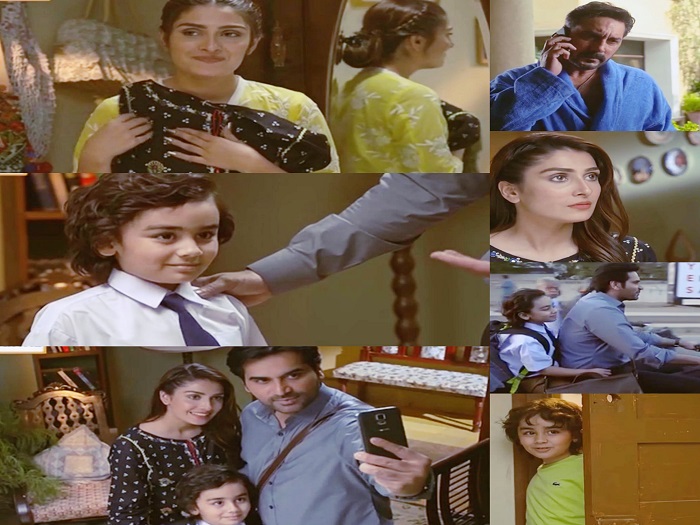 Mehwish's scenes with Roomi were such a nice addition to this episode. She does not tell him off and whenever she interacts with him it's in a very loving and sweet manner yet she is not as interested in his life as she was before. Mehwish thinks she can give her son a better life if she earns more money but clearly Roomi was the one who suffered the most in this episode. While he was not shown as a victim but clearly a child deserves better than coming back home to a father who is in depression and being left alone at night all by himself because his parents are too busy in their own affairs. Danish is not the one at fault here but his attitude shows that sometimes not taking a stand too can hurt your children in more ways than one. It is rather strange that we never see Roomi complaining, he is a sweet kid who obviously got a lot of love all these years and he is also used to having his mother around all the time yet not once did he ask his mother to accompany him to the school. Perhaps, the writer is trying to show that he is more close to his father since he complained to him when he left him unaccompanied at home.
I absolutely love the child star playing this role, his crackling on-screen chemistry with Humayun Saeed and Ayeza Khan both makes their scenes realistic. The scenes which were shot outdoor were once again my favorite. Shooting such scenes during day time is nothing short of a challenge yet Nadeem Baig has managed to shoot them convincingly and brilliantly. I especially liked the scene showing Danish and Roomi on the motor bike when they were going to school. It's actually disturbing how comfortable Mehwish and Danish are with Roomi coming home in the van (I presume) and being home alone with the helper all day.
Danish's Mental Turmoil
Danish's mental turmoil was shown convincingly in this episode. Although he has been going along with everything Mehwish has shown interest in doing but the fact is that he is not okay with it. Tonight he clearly told Mehwish that he was scared of her and he knew that she was going to do whatever she wanted to with or without his consent therefore he was just pretending that he didn't have a problem with her job or choices. All the scenes covering Danish's confusion and his restlessness were acted-out and written brilliantly. Finally after finding out what Mehwish had been up to behind his back, for the first time he put his foot down and told her not to go to the office. When he blamed his over-possessiveness in the beginning it was quite obvious that he was saying all this out of fear because he was now more afraid than ever to lose Mehwish. It was interesting how this situation was shown. Danish's bitterness and his anger showed in his attitude but he was clearly 'scared' of saying more. Danish's conversations with Mateen sahab were a nice addition to this episode. Finally there is someone he can talk to and Mateen sahab seems like a genuinely nice person who has learned from his mistakes. Humayum Saeed's performance in this episode was truly impressive. Syed Muhammad Ahmed is an ace actor, looking forward to seeing more of him.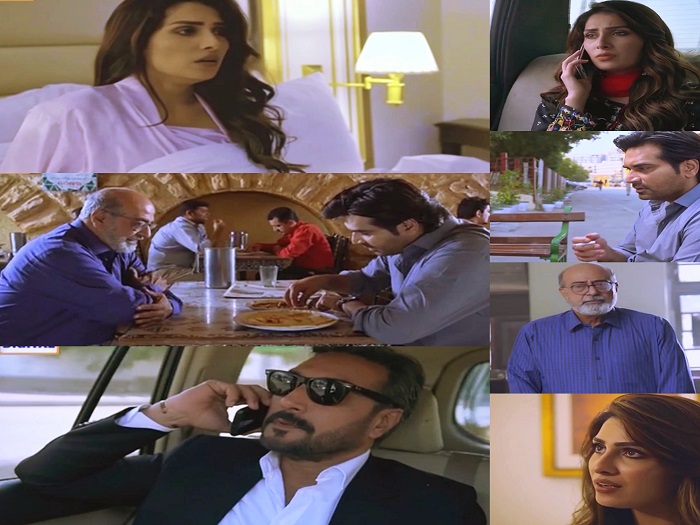 Mehwish's Stubbornness
The way Mehwish went ahead with her plan and the manner in which she was sleeping peacefully in the hotel room went to show that she was more than willing to play the role Shahwar wanted her to play. She has convinced herself that she is not doing anything wrong and when Danish was there at the airport, she was so confident about it all. She was more than willing to accept the consequences perhaps because she knew that she had someone to fall back on. Even then after reaching home, she acted as if nothing happened. Once again she apologized, gave an explanation and expected Danish to move on. Mehwish knows that she is wrong but at the same time she does not want to be held accountable for her actions. Her situation too is quite interesting since her love for status and money is the driving force in her life right now, everything else is secondary. Ayeza Khan looked absolutely stunning in some of the scenes tonight and she has nailed this character. I wish she would stop being so apologetic in interviews for playing this character since she has done complete justice to it.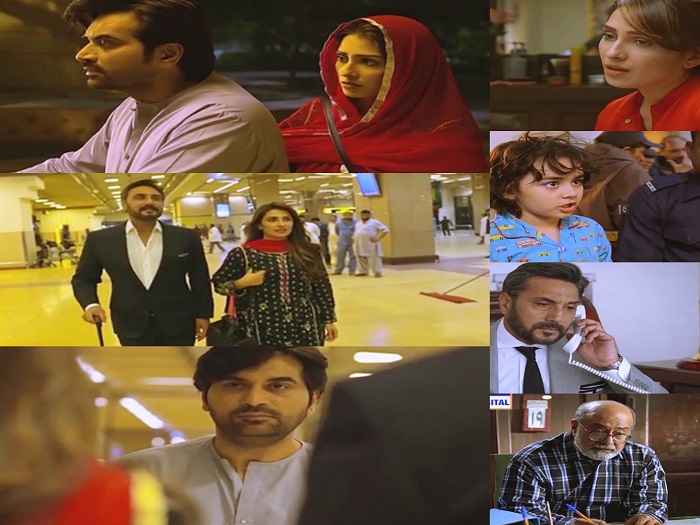 Final Remarks
Some of the dialogues tonight were beautifully written and this episode was also well-paced, there wasn't a single scene which was out of place. All the actors performed exceptionally well. Nadeem Baig deserves an award for his direction since he has breathed life into every single scene by capturing it so well on screen. Adnan Siddiqui has acted just as brilliantly as Ayeza and Humayun. Apart from the direction, the flawless acting makes this drama engaging even though it has been relatively slow-paced. The upcoming episode it seems is going to be just as interesting as this one, looking forward to it.
This was definitely a must watch episode which actually had the twist everyone was waiting to see but the reactions we got were different from what we were expecting to see and personally I liked the writer's take.
Do share your thoughts about this episode of Meray Pass Tum Ho.