Shehwar's wife finally made an appearance in this episode of Mere Pass Tum Ho. The producers and the team have managed to set a new precedent by keeping the identity of one of the main characters secret for so many weeks. It must not have been easy keeping such a secret but they definitely did really well! All our guesses were proven wrong but I am so glad that Savera Nadeem will be playing this character. Maham's entry served as a reality check like no other! I must say however that overall this wasn't the best episode of Mere Pass Tum Ho. Rumi's obsession with getting his father married got more screen time than necessary. When exactly did Shehwar decide to marry Mehwish? This development was somewhat abrupt. Shees Sajji Gul is extremely adorable but some of Rumi's dialogue were once again a little too mature. The change in Danish's character has been interesting. In tonight's episode of Mere Pass Tum Ho he actually seemed to be enjoying his new found wealth! Some of the developments tonight were a little too predictable. This episode mainly banked on the last scene and even though it wasn't the best episode but once again Mere Pass Tum Ho most certainly gave the viewers a big reason to look forward to the next episode.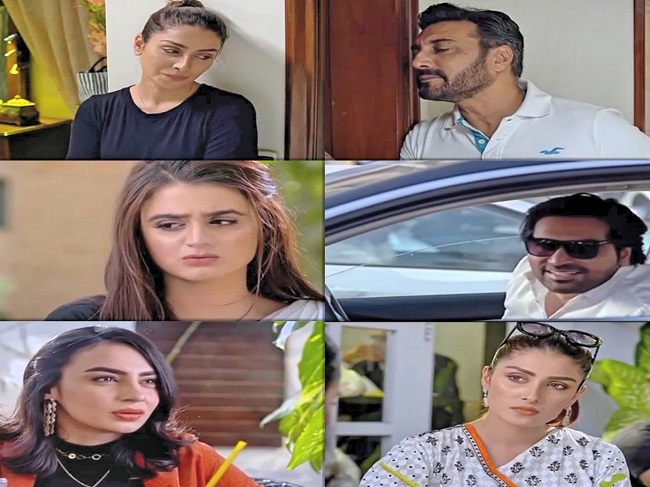 Danish, Hania and Rumi
Tonight's episode opened with Danish treating himself to some expensive food but he ended up leaving the restaurant without even tasting the food. I truly felt for him – he decided to go to an expensive place for the first time and Mehwish ruined that too ;) His scenes and conversations with Hania were quite interesting since he didn't show any interest in her at all. It seemed like Hania was attracted towards him but she didn't want to admit it. Hania's dialogues tonight made her sound like a really judgmental person once again. Hania's scenes revolved around Danish and Rumi both. Even the conversations she had with her sister were about Danish. The fact that Danish decided to leave after Mehwish and Shehwar came to the restaurant showed that he still had feelings for Mehwish. Later on, he also wished her well.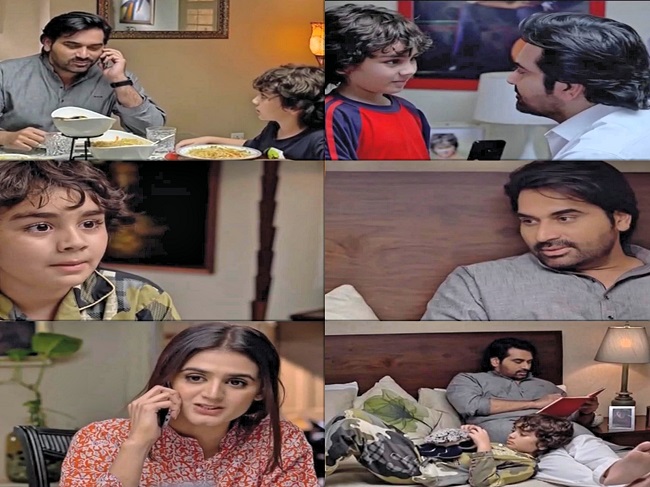 Seems like Danish is not angry any more but at the same time he is working on his future. Whether he wants to take revenge or not, remains to be seen but for now he was shown enjoying his wealth. Danish in some way is a different person altogether – he is no longer afraid of making big decisions. He is like a man who has nothing to lose but at the same time there are certain aspects of his personality which are still the same. He is back to being the responsible and loving father. Rumi's scenes with Danish were sweet but the conversations revolving around marriage were extremely repetitive. The way Danish's status has changed overnight is quite filmi – the house, the car, the chef and a brand new attitude!
Rumi's reaction when he found out that his father was now a rich man was cute. He couldn't believe that they could afford to buy so many things and enjoyed everything like any kid would. I couldn't help but wonder how happy Mehwish would have been if Danish acquired all this wealth while he was still married to her! Ironically, her decision to leave him was ultimately the driving force behind Danish acquiring all this wealth.
Mehwish, Shehwar and Anoushey
Shehwar had no plans to marry Mehwish until last week but in this episode all of a sudden the date for the nikkah had been finalized. Until last week, Shehwar was too worried about his business to think about tying the knot with Mehwish. His wife had been calling as well last week which basically suggested that she knew that there was a woman living in her house. Shehwar knew that therefore it made absolutely no sense that a person who wanted Mehwish as a mehbooba was now willing to marry her. So many of the dialogues in the previous few episodes clearly suggested that Shehwar had no plans to marry Mehwish so if now he had changed his plans, the viewers should have been shown when and why he decided to get married to Mehwish.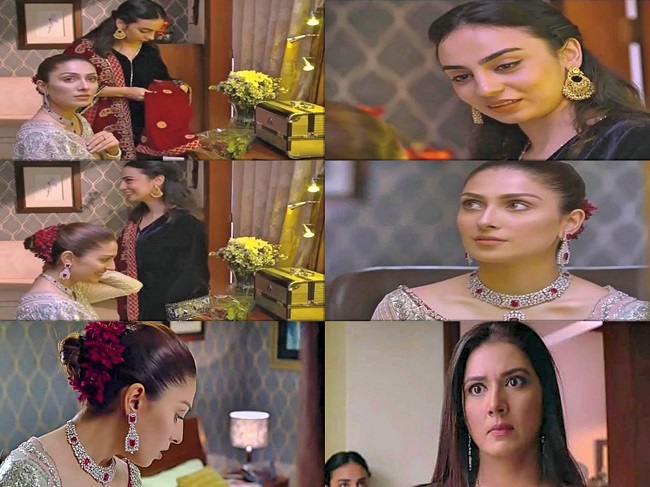 Mehwish's scenes tonight were the best because through them the director showed so aptly just how confident Mehwish was. The viewers once again got to see the change in Mehwish's personality through Anoushey's eyes. The scene in Mehwish's room when she was getting ready for the nikkah was superb. Ayeza Khan's expressions showed how victorious Mehwish felt, Anoushey's jealousy was crystal clear and the way Maham made her entry was a complete surprise! Did Anoushey call Maham? Did the housekeeper warn her? Or did she herself guess what Shehwar was up to? Mehwish's conversation with Anoushey in the restaurant revealed that the business and the house belonged to Maham – that did not come as a surprise at all. Watching Anoushey defend Danish was amusing since when Mehwish was with Danish, she was constantly criticizing him!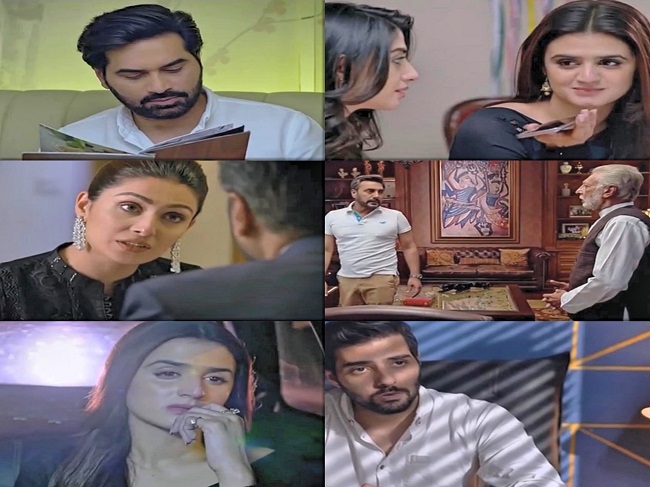 Final Remarks
Savera Nadeem's entry was the highlight of this episode – a brilliant surprise, definitely worth the wait! This episode laid the foundations for what is coming ahead. Mehwish will definitely get a lot more reality checks in the upcoming weeks and there will be endless business opportunities for Danish. The tables have turned for sure! It remains to be seen where Mehwish will go once Shehwar leaves her. What does the future hold for Danish?
Did you watch tonight's episode of Mere Pass Tum Ho? Do share your thoughts about it.