Opening Thoughts – Mesmerizing & Impactful:
This episode of Alif was magical. It was impactful & mesmerizing. Just when I was looking forward to the next scene, the episode ended & I was brought back to reality that I'll have to wait another week to see the rest of the story. Alif is a masterpiece in literal sense, in every single aspect, be it in terms of dramatization or writing, the connection that the writer is trying to establish between the Creator & the creation, it is just phenomenal. I truly feel Pakistani drama buffs are actually lucky that they are getting to experience the journey which is Alif. Hats off!
Taha Abdul Alla & Husn e Jahan
Husn e Jahan & Taha Abdul Alla fell in love & they fell in love hard. For Husn e Jahan, Taha Abdul Alla was his connection to Allah. For Taha Abdul Alla, Husn e Jahan was his connection to the world. They both were attracted to each other right from the moment they set eyes on one another because they were having the outer body experience that they hadn't experienced on their own before. Taha was living a one-dimensional life. Husn e Jahan was living a one-dimensional life too & now, they both were trying to seek each other's company only to escape the life they had lived till date. I have not read the novel but just a few scenes, few very initial scenes were clear enough for me to understand how different they were & the sort of connection they both had & will have in the future. Alif is a masterpiece which has been written with a vision & has been directed with a vision too. Umera Ahmed & Haseeb Hassan should be very proud of themselves for bringing this kind of story & drama to the table which is so unique & soul-stirring!
Husn e Jahan was touched right from the moment she saw someone paint her picture with so much detailing. Husn e Jahan was used to all kinds of attention, but it was the first time she felt someone was trying to develop a connection with her. I couldn't help noticing how similar Husn e Jahan & Qalb e Momin are, how similar their journeys are as well. Husn e Jahan was also lost, she was busy making a name for herself, building an empire, just being on top of the World & in the meantime, she had completely forgotten the connection with Allah. This is exactly what is happening with Qalb e Momin. She also had an awakening & was relying on Taha Abdul Alla to help her establish the connection because she was attracted to that aspect of his life & personality. They both fell in love but they didn't know that they came in each other's lives as a test for one another. People from two different worlds, poles apart who will be tested every step of the way. They both were special & special people do get tested. Qalb e Momin is having an awakening too & he is also being tested. Beautifully correlated & explained in Alif!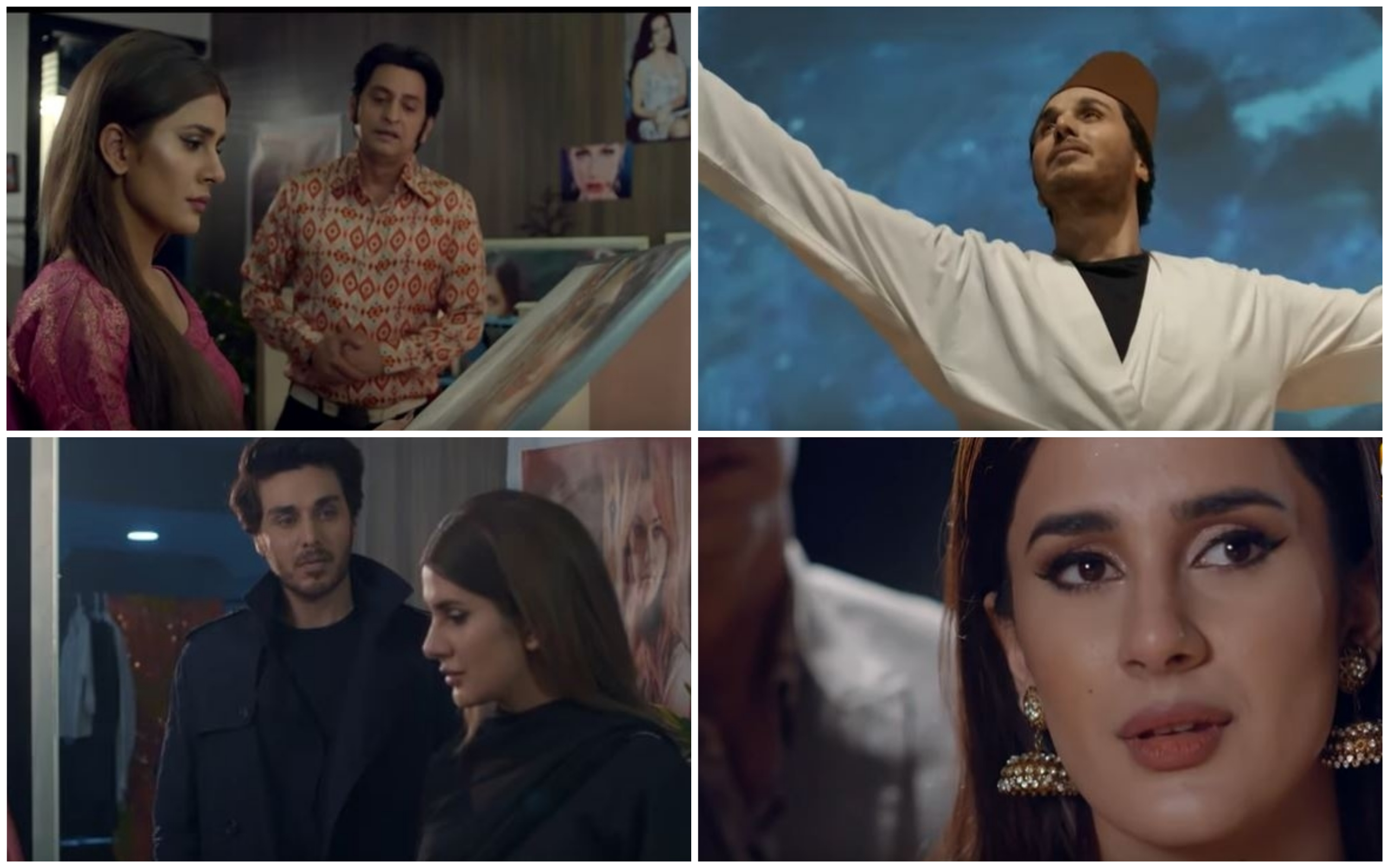 Momina's Fears:
Although Sultan always spoke highly of Husn e Jahan because he worked with her but it had never crossed my mind that Momina must be having some memories of Husn e Jahan too. It was a pleasant surprise that Momina had a memory of Husn e Jahan where she saw her at her lowest, in a most vulnerable state. Momina remembered her, was it because she had an example of Husn e Jahan in front of her that she went from being someone who had it all to the one who lost everything. Is Momina scared because she knows that the field that she's a part of only has that much to offer & when the stardom is over, the fame & success is over, the person is left lonely & miserable. Momina is just starting out her journey, she is on her way to success but she is already scared. Did Momina draw a connection based on the fact that Husn e Jahan was in love & Momina is in love too? Momina is obviously disturbed because she has called the engagement off but she is unable to move on. Momina once again relied on her calligraphy as a catharsis, I absolutely loved that scene. It is beautiful that Momina relies on her calligraphy when she wants to disconnect from the world around her. It is her powerful expression, something that keeps her going. I can not wait for that stage of the story when Momina will come across Abdul Alla & they both will find out that they share the same passion & have the same gift of calligraphy.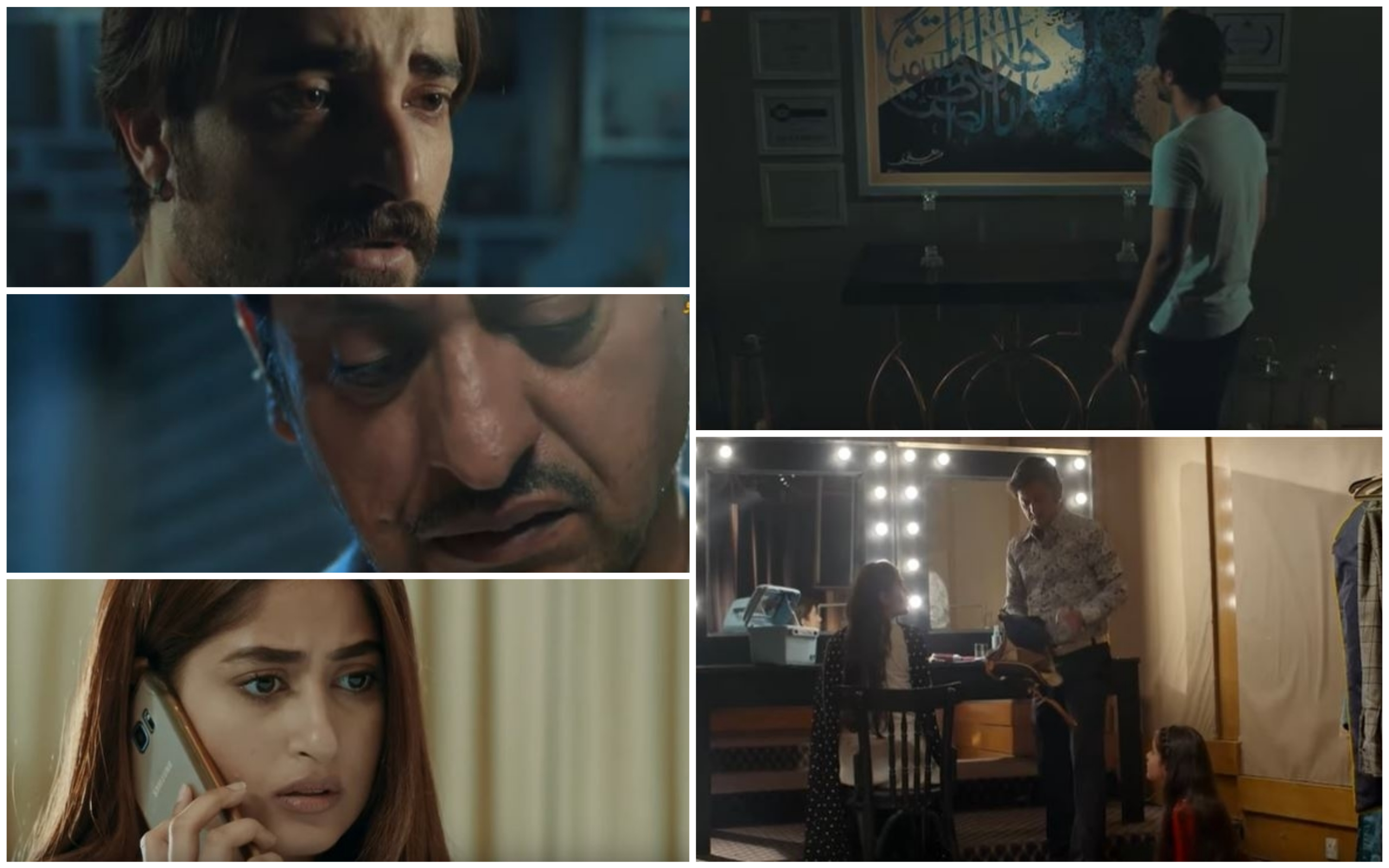 Sultan & Husn e Jahan's interactions were another brilliant aspect of the episode. Husn e Jahan was so comfortable around Sultan. I loved when it was shown that Husn e Jahan was full of life, she loved herself, she loved the attention she got. There also came a time when she was tired of the kind of life she was leading, it was because Husn e Jahan had experienced it all, she had tasted fame, success, wealth, attention that she immediately started fantasizing about the life which had none of it. Husn e Jahan herself admitted that she was tired & wanted to put an end to it. The chemistry between Husn e Jahan & Taha Abdul Alla was perfect, it worked right from the moment they both came together in one frame. Sultan's affection & possessiveness towards Husn e Jahan was beautifully translated by Saleem Mairaj as well & although it has been suggested that he had the kind of respect that almost can be labeled as love for Husn e Jahan, never once in their interactions it seemed that he wanted her all to himself. Sultan was the kind of person who wanted the best for Husn e Jahan, but he did not agree with the shift in her perspective & her longing to lead a life different from what she was used to.
Qalb e Momin is out to get his answers. He finally read the letters & he realized that he had lost something absolutely beautiful, the connection that kept him going when he was in the most difficult phase of his life – as a child waiting for his father to come back. Qalb e Momin did realize that despite having everything, he had nothing & there was a void in his life. The scene which depicted Qalb e Momin's realization was the most impactful scene of this episode. It covered the emotions of Qalb e Momin to perfection. As the episode progressed, I couldn't help but notice how similar Qalb e Momin is to Husn e Jahan, something that I enjoyed learning about these two characters at this stage of the drama.
Closing Thoughts – Double Episodes Please:
This episode of Alif was magical. I have said that before & I am saying it again. Alif is one such drama that deserves to be watched. Like all the previous episodes, there was so much detailing that I enjoyed noticing. The interiors & the walls of Husn e Jahan's hotel room suggested that had taken the story decades back. I must also say that extra dialogues that the characters exchange with each other like Daud & Tina, or Shakoor's suggestions always make a scenario complete. I will say that the scene where Qalb e Momin after reading letters touches the calligraphy done by Abdul Alla gave me goosebumps. It was a beautifully directed scene with the perfect lyrics echoing in the background. Hamza Ali Abbasi's expressions at that moment showcasing that Qalb e Momin was emotional, were phenomenal. Kubra Khan stole the show in this episode, she not only looked absolutely beautiful, she acted brilliantly as well. It was nice to finally see Ahsan Khan as Taha Abdul Alla & I can not wait to see more of him. Saleem Mairaj is a phenomenal actor so this kind of brilliant & effortless acting is expected of him & he has surely delivered. I have nothing but nice things to say about Alif but yes, the only complain that I have is that this episode ended too soon. I actually was so invested & looking forward to seeing Husn e Jahan & Abdul Alla's meeting that when the episode ended, I was snapped out of that beautiful world of Alif & I did not like it. I think the drama buffs should sign a petition that they should air double episodes of Alif because an episode per week is just not enough. I want more. Please share your thoughts about this mesmerizing episode of Alif.
Keep Supporting,
Cheers,
Zahra Mirza.