Tonight's episode of Mere Pass Tum Ho was supposed to be a relatively longer episode as promised by the producers and the channel itself but that was not the case. I am truly disappointed by some of the tactics which the producers of this drama have used to ensure that viewers watch Mere Pass Tum Ho when it goes on air on television. While it is perfectly fine to try and grasp the attention of the viewers through marketing, such lame promises only frustrate the viewers. I am certain now we will be told that actually the last episode will be 60 minutes long!! People who have been watching Mere Pass Tum Ho for 20 weeks will obviously tune in to the last 3 episodes as well therefore my kind request to the producers to take it easy and not be so desperate since the drama is already getting enough attention as it is!!
The Proposal
This episode of Mere Pass Tum Ho yet again focused on the love triangle and once again the big question remains whether or not Danish will forgive Mehwish. It was great watching Anoushay Abbasi on screen after such a long time. Rumi yet again played the matchmaker and many of his dialogues in this episode as well were not age appropriate. Some of the dialogues tonight were beautifully written and just like every other episode of Mere Pass Tum Ho, this one too banked more on the conversations than anything else. Hania accepted Rumi's proposal because in her opinion the poor kid was trying to rescue his father. Wateera played a role similar to the one she has been playing in the past few weeks – making Hania realize that she does indeed have feelings for Danish. I was hoping that there would be more to Mateen sahab's story but apparently not. Danish wore the ring but he is clearly not ready to commit to anyone. It is easy to understand why Rumi would want Hania to be there with him, the poor kid is lonely but Danish is going through so much mental turmoil that even the thought of getting married again wouldn't have crossed his mind otherwise. At the end of the day it was 'aba' more than Rumi who convinced Danish to go along with what Rumi has started.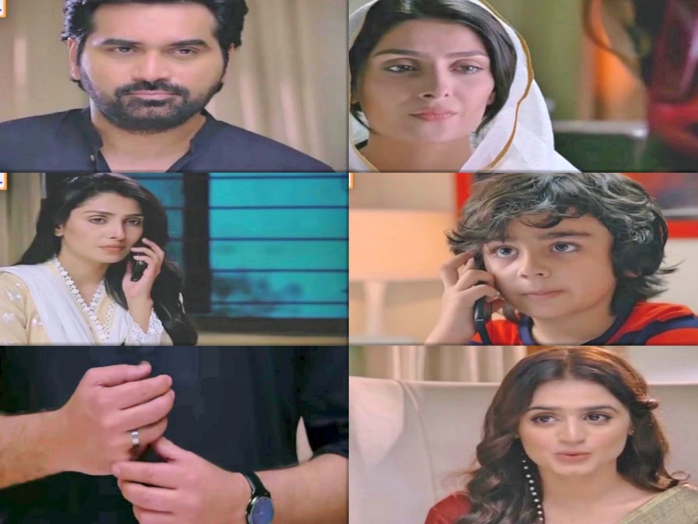 Mehwish and Danish
The way Mehwish walked out of Ayesha and Salman's house after that conversation Salman had with Danish in front of her showed she still wanted to be in control. My favorite dialogue from tonight's episode was, "apne jalay hue khoon se kahani likh raha hoon. Likh raha hoon ke chalo bewafai us ka haq tha, haq us ne istemal kar liya tu ab haq na jataye mujhe pe." That is exactly what Mehwish is trying to do even now – she feels helpless because she no longer has the control which she had on Danish once. Danish on the other hand has made up his mind that Mehwish no longer controls or 'owns' him.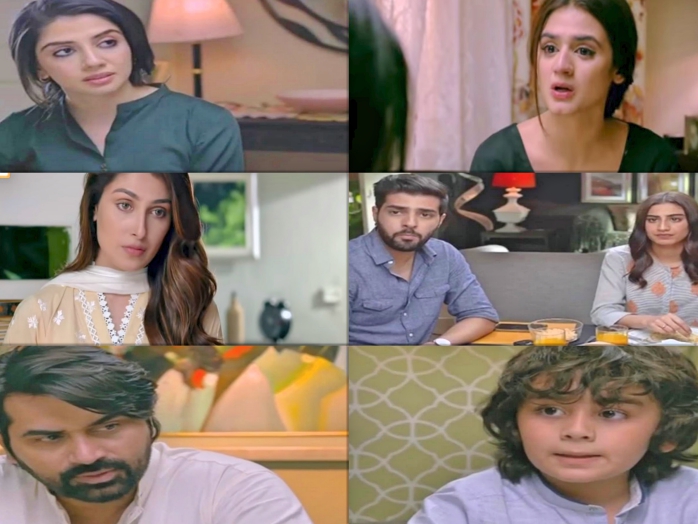 Somehow even with all the regret that is being shown, there are times when Mehwish's behavior shows as if she is entitled to be forgiven! Monty turning into the bhai was funny but the role his wife played was quite likable. Ayeza Khan's look changed completely when she entered the flat, when she was having breakfast with Salman and Ayesha her hair color was different and when she entered the flat it was much darker. Basically she went from being Mehwish to being Sehar (her character's name in Thora Sa Haq). Her look in the scenes shot at the apartment was the one she is sporting in drama serial Thora Sa Haq. Her actions too later on were quite like Sehar ;) I was not expecting Khalil-ur-Rehman Qamar to add this part but yes definitely something you can relate to since everyone turns to God when they feel completely helpless. I also feels that these scenes were added later on when the producers felt that they needed to increase the number of episodes.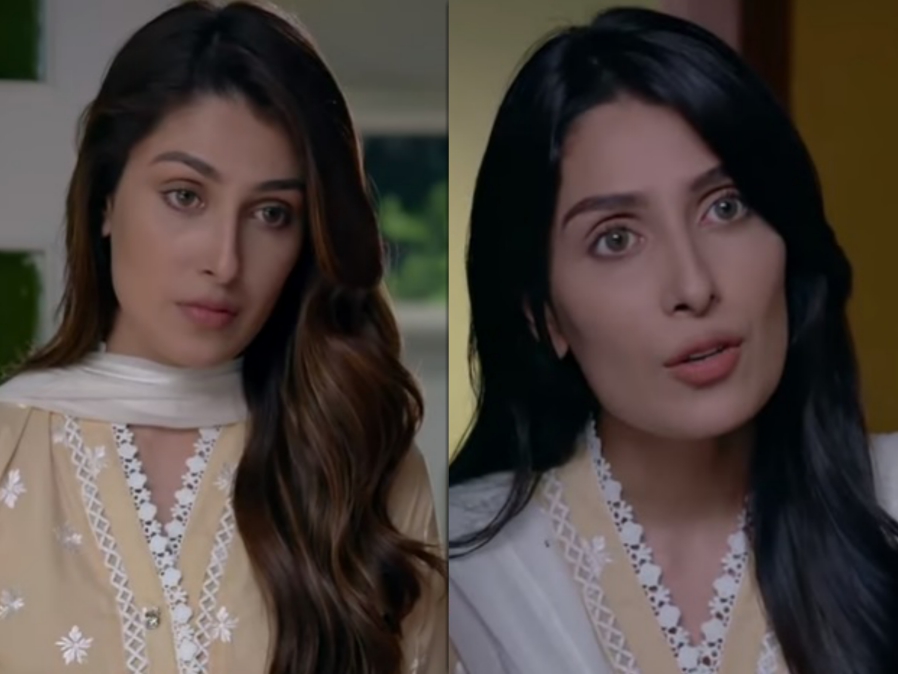 'Wo tarap ke mujh se kaha karta tha mere pass tum ho aur mein janti thi wo undr se yehi keh raha hei tum tu mere pass nahi ho Mehwish" was another dialogue in this episode which was so powerful – it explained so much. Basically Mehwish acknowledged that even when she was with Danish, she wasn't entirely with him! Although she blamed Danish for being insecure but this was the reason why he was always unsure and probably felt the need to show Mehwish how much he loved her so that she won't leave him.
Shehwar and Maham
Shehwar has turned in to this bheegi billi and Maham is making sure that she makes his life a living hell. Maham clearly has not forgiven Shehwar but she also does not want to let go of him. She is also making him suffer and treating him more like an object – someone she owns and can treat any way she wants. Shehwar deserves that and more but I am waiting to see how this particular track ends. Savera Nadeem has an absolute screen presence and Adnan Siddiqui is just as convincing as the bheegi billi as he was as the phanay khan ;)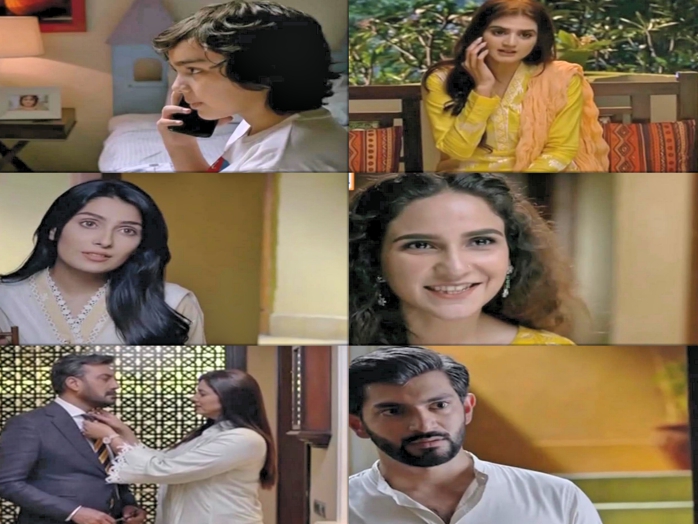 Final Remarks
Am I the only one who is not rooting for Hania and Danish at all? I don't find this on-screen couple or the 'love' Hania feels for Danish appealing or convincing. I am definitely rooting for Danish and want to see him living a happy life – wish Rumi could have been happily settled with his father and wasn't bent on 'rescuing' him. There was an overdose of Rumi in tonight's episode as well. The drama could have easily ended this week. I am waiting for the 'emotional' last episode which is not meant for the faint-hearted – I hope it fits the bill.
Did you watch tonight's episode? Do share your thoughts about it.