These two episodes of Meri Gurya had quite a few unexpected and horrifying developments. These episodes were also emotional, fast-paced and upsetting like all the previous ones. The makers of the drama have definitely managed to get all their messages across loud and clear! Sadly, the most important point highlighted in this episode is one of the most bitter realities of our society. Even though Shehnaz and Safina were determined to get justice for Abida but the pressures and the threats culminating into actions turned into a major setback. It was terribly sad watching a mother who had just lost her daughter in the most tragic manner possible, fighting so many different battles at once and ultimately being punished for taking a stand for her daughter only because the criminal and the criminal minded people had more support than the victims and their families had!
Dabeer's character is getting even more evil with every passing episode and Mohsin Abbas Haider continues to impress. The makers of the drama have shown realistically how so many people fail to tell the difference between right and wrong. In this episode the viewers once again saw how some people's vested interests and egos got in the way of Shehnaz and Safina. This drama shows why staying quiet after something tragic like this is always considered as a more "safe" option. It also shows that when people like Sheikh sahab take desperate and criminal steps to satisfy their ego the only person they are helping is the murderer and the rapist. Dabeer is a sick-minded evil serial killer who keeps the toys of the girls he murdered as trophies. Right from the beginning, the writer has shown that this man has absolutely no conscience and no remorse – something which makes perfect sense because anyone who is capable of questioning their actions would not repeatedly kill innocent girls. I have watched many documentaries about serial killers and I must say that Dabeer's character is brilliantly etched-out. He has all the traits of a psychopath and Mohsin Abbas Haider has translated this character superbly on screen.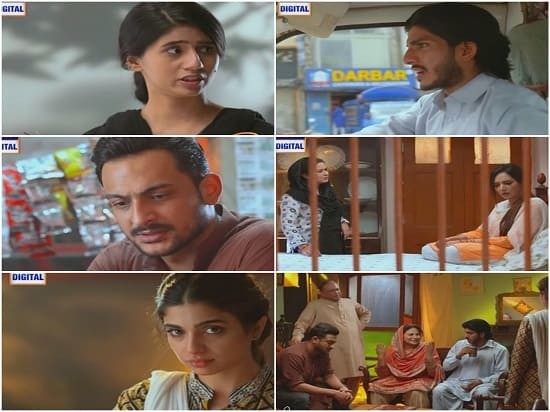 Although Dabeer has always been shown as pure evil but even then what he did to his sister tonight was shocking! This just went to show that he can kill anyone at all – whether it is a girl who lives in the neighborhood or his own sister. I am glad it was shown that Samreen suspected Dabeer and started questioning him because it was too obvious that he was hiding something. It was however strange that Safina fell for Dabeer's lies and believed that Samreen actually ran away with someone. Even though Safina asked Samreen once if there was someone in her life who she wanted to get married to but she knew Samreen so well and she also knows for sure that it was Dabeer who gave her poison. This was the only development in this episode which did not really make sense.
These episodes had plenty of scenes covering what Shehnaz's daughters were going through and how Shehnaz was dealing with the situation. I absolutely love Shehnaz's role because it isn't just inspiring but also close to reality. Shehnaz's biggest strength are her daughters, no matter what she is going through she always makes sure that her daughters know that they are loved and their mother will be there for them at all times. Although Shehnaz heard her daughters saying that their mother did not love them any more but she did not shout at them and neither did she start crying but her approach was amazing! She went there and told them how she had loved them and cared for them when they were little so that they knew how special they were for her. Shehnaz's scenes with her daughter are always poignant and beautiful! Sania Saeed is a brilliant actress who always manages to win me over but I especially like her in this role. I truly felt for Safina tonight too, for the first time it seemed like she was tired and clueless as well. She even asked Dabeer to stay with her so that she could feel safe which basically went to show that she could not cope on her own. Dabeer's cold response and what he said later on once again showed that he was incapable of feeling anything for anyone. Sonya Hussyn is doing complete justice to her character which is why I always look forward to her scenes. Yawar started playing a more active role in the story with this episode and although previously he had given up, now he took a stand for Abida and those raising a voice for her whenever he could.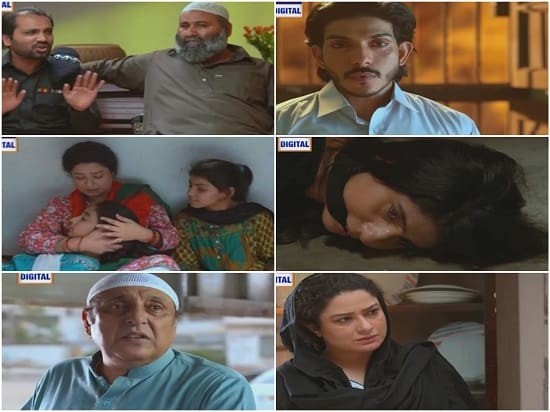 These episodes were two of the most upsetting episodes of this drama but the preview of the next episode gave hope that Shehnaz and Safina will not give up after all. There will be protests in the upcoming episodes and Safina will start noticing the "other side" of Dabeer's personality. This drama keeps me at the edge of my seat and never disappoints. The entire team has done a remarkable job of keeping everything as real as possible. I am looking forward to the time when Dabeer will get caught and punished.