Script and Story Development
Meri Guriya's script so far definitely fits the bill, every episode is disturbing and distressing but at the same time there is always hope that ultimately the person responsible will be punished. Tonight's episodes of Meri Guriya took the story forward considerably and the developments tonight were crucial to the plot. The writer has introduced the climax at the right time without stretching the events before the climax unnecessarily. Ever since Shehnaz and Safeena have joined hands, Dabeer has been making one mistake after the other. In the previous episode Of Meri Guriya, he locked the door of his house from the outside and even though Yawar saw him and asked him for help, he decided to stay put! In this episode it was good to see Yawar and Safeena both questioning Dabeer repeatedly, they wanted to know why he did not unlock the door. They also started wondering if indeed he was the one who locked the door in the first place. Safeena also had plenty of reasons to doubt Dabeer – Jahan Ara's confession that Dabeer used to give her sleeping pills – and everything else she said made Safeena observe those things about Dabeer's personality which she had not before. She even checked his locked cupboard but found nothing. By the end of this episode, Shehnaz too was not really sure if Dabeer actually was as innocent as he pretended to be. All these developments were shown in detail and showed a major shift in the story.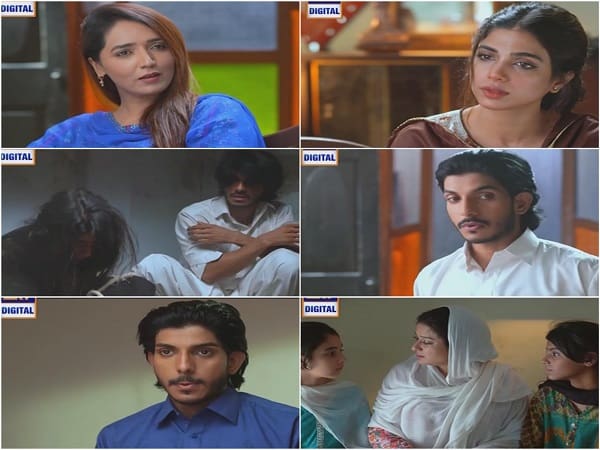 Dialogues
Dialogues play an important role in making the screenplay more interesting and attention-grabbing. All the questions which the characters asked tonight were logical and every conversation added something to the conclusions these characters were going to draw eventually. The dialogues in this play have been written in such a way that they are effective but at the same they are natural. You never feel like the characters are lecturing the viewers even when they maybe giving an important message through these dialogues. Also, the scenes which were self-explanatory were not supported by dialogues, which is always a great idea!
Scenes and Editing
There were so many scenes in this episode which were shot perfectly. The close-ups, the timing of the scenes and the duration too was perfect. None of the scenes were stretched and there wasn't a single filler scene in this episode which made it thrilling and happening as usual.
Characters and Performances
The performances in this play always leave me in awe of some of these wonderful actors who have so much to offer. Mohsin Abbas Haider's award-winning performance continues to be the best part of this drama. His effortless portrayal of a psychopath murderer never fails to impress. Mohsin Abbas Haider's dialogue delivery and expressions both were outstanding in this episode. Dabeer's character shows why looks can be extremely deceptive. He uses his "shyness" and "innocence" as a shield and it works every single time. Sania Saeed is absolutely brilliant as the wise and strong mother who sometimes loses her will to fight but always makes a comeback. The way she speaks to her daughters in particular is amazing! I love Shehnaz the mother and the warrior, she is an inspiration. Sonya Hussyn has also been superb throughout. Her character has so much to offer but it would not have been this effective, had it not been translated on screen so well. Safeena is the kind of woman most men feel threatened from. Even those people who had nothing to do with Abida's murder are scared of her and want her out of their way because according to them, she is promoting liberalism. Safeena's character is easy to relate to and even more likeable because she too has her weak moments and she is also perfectly capable of making wrong decisions. I really like Faris Shafi as Yawar too. Shahnawaz's role keeps me guessing, he has changed a lot but we don't really know why or how! Surely, his daughter's death was the main reason but even then his character is confusing.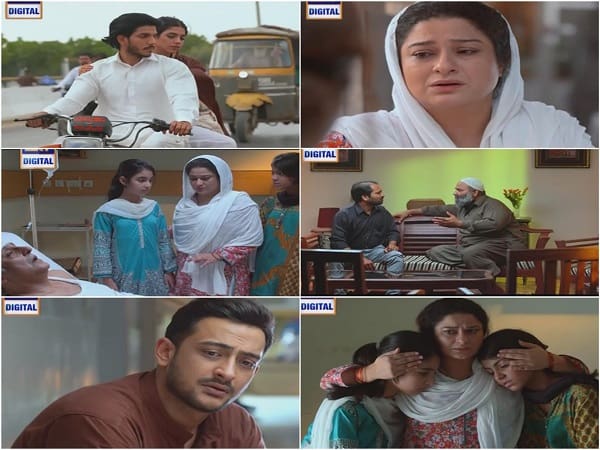 Preview Of The Next Episode
The preview of the next episode was a complete disaster! These previews should be short and should not give too much away but this particular preview practically gave away the most important developments of the next episode and I honestly regret watching it! After such a powerful episode which keeps you looking forward to more, it was nothing short of a blunder to show everything beforehand!