Tonight's episode focused (generously) on everyone's reaction to Zeeshan's father's decision. The viewers were shown in great detail the reactions of all the family members. The first half of the play was filled with meaningless conversations. The only conversation that deserved all the screen time was the one between Rabbiya and Zeeshan. Mira Sethi was brilliant in that particular scene. She portrayed all the emotions of her character flawlessly. Rabbiya found it impossible to believe that Zeeshan's father could come up with such an unacceptable solution to the problem. Her reaction was justified and shown superbly. I could not be less bothered with how the rest of the family members felt about it because none of them had anything new to say. Those scenes could easily have been chopped down. The viewers know all the family members well enough by now so even a couple of lines from each character would have conveyed the message loud and clear.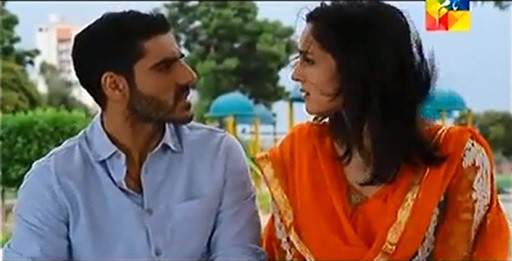 Hassan deserves to be shot; the way he has been harassing Romaissa is beyond sickening. But then all of Nabeel's family members except for Zeeshan of course have done everything in their power and more to make things even more difficult for Romaissa. Even Waleed proved today that he is not just useless but he can also stoop as low as Hassan and Nabeel's father to get his hands on Romaissa's money. No surprises there of course.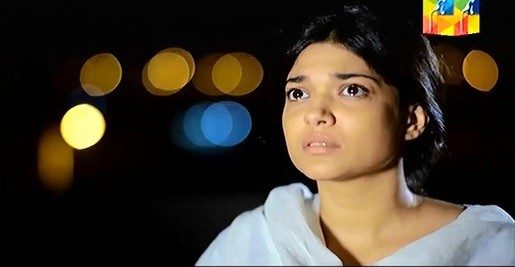 The best part of this episode was that the viewers got a chance to see a lot of what Romaissa was thinking and going through. Usually we see Romaissa crying, we hardly ever see her thinking or reacting to anything. This time around Romaissa decided to take action. She felt cornered, used and abused. She even turned to Khala in order to get out of the situation she is in and she went as far as contemplating suicide. I am so glad that it wasn't Zeeshan who rescued her because I was expecting that it may just happen. The two most important people in her life – her father and her dead husband – were the reason she chose to stay alive.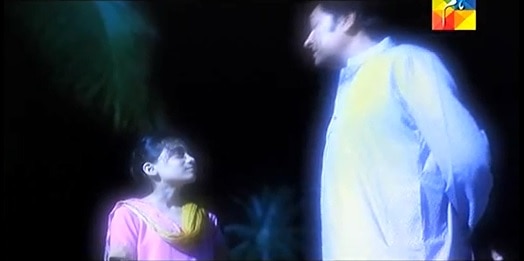 The flashback scene in which Romaissa is talking to her father was truly touching. I wish we could have seen more of the beautiful conversations that Romaissa used to have with her father. The sweet words that her father spoke to her helped me relate to the person Romaissa is today. Her father was obviously her ideal and whatever he taught her is very close to her heart, which is exactly the reason why she is such a harmless and sweet person.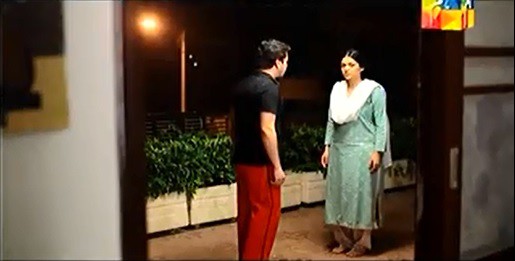 I feel for Adeel Hussein, his character has one more shukki wife to deal with now. But I must admit that Zeeshan's character is way better than Ehtesham in every way possible and I do not expect it to go downhill. Zeeshan threatened Hassan like a true policeman and I loved him for it!! The preview of the next episode definitely gave me something to look forward to. Looks like it would be Rabbiya's greed because of which Zeeshan will leave her. No wonder her parents figured out the reason behind Zeeshan's father's grand plans – it takes one to know one!! I really liked the way the scene in which Zeeshan sees Romaissa and Hassan talking was shown. In any other drama Zeeshan would have heard the entire conversation but in this one Romaissa spots him the second he is near enough to hear what they are talking about. This was definitely more real.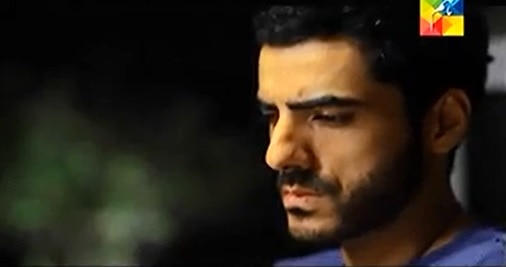 This episode could have been much better if Nabeel's family members were given less screen time but overall it was good mainly because it showed the more human side of Romaissa. Sanam Jung was absolutely wonderful in tonight's episode today. Adeel Hussein never ceases to impress me with his performance and I really liked Mira Sethi in tonight's episode as well.
Do share your thoughts about tonight's episode. Any predictions about what is going to happen next?
Fatima Awan