This episode laid the foundations for what is coming ahead. The best thing about it was that we didn't get to see Hassan at all – Bushra was there to make up for his kami! Tonight's episode was scripted and directed really well. I must say that even though Rabbiya isn't your present-day Juliet but I found it hard to dislike her character. I was thinking that she would turn out to be just as bad as Nabeel's family – someone who you can't help but dislike instantly but that was not the case. Everyone cannot live on love and that is fair enough. It is good that she was honest about how she felt. The only reason her (over) confidence backfired was because she underestimated Zeeshan's parents. Zeeshan's parents were not willing to back off from their stance and Zeeshan did not want to let Rabbiya go, therefore he decided to go ahead with the nikkah. I really appreciate the way Rabbiya's character has been etched-out and the manner in which Mira Sethi has brought this character to life on screen. I truly felt for Zeeshan, he was stuck between a rock and a hard place.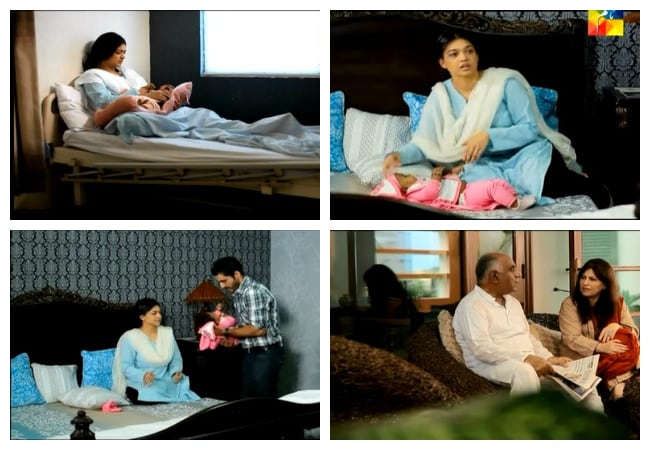 We have already seen Adeel Hussein dealing with the two wives scenario in detail so yes there will be times when the viewers may see a bit of Shaam in Zeeshan – even the names rhyme! The first wife like all other dramas is full of confidence and vocal while the second one is docile and pretty (of course) who is only going to get married to this man because she has no other choice. She will at some point win him over and then we will be left wondering which one he will leave! I am not sure if I am too eager to see another such situation again in a drama where both the wives are living under the same roof.
The opening scene of the play was very touching; the message was conveyed loud and clear and I am sure everyone out there felt what Romaissa was going through. The conversation between the servants later on should have been short and to the point. The only part of their conversation that really added something new was the one about the way Nabeel distributed gifts and goodies when Hamnah had her daughter. Romaissa's flashback scenes and thoughts are gradually losing their impact because the way in which they are shown is always the same. The most touching scene of the episode was the one in which Zeeshan goes to Romaissa's room to congratulate her. Nabeel's family does not cease to surprise me with their spitefulness; they did not even bother visiting the hospital to see the newborn.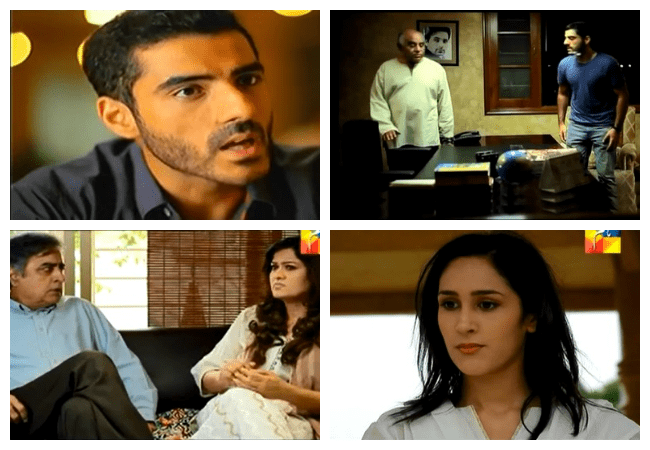 Everyone's acting was up-to-the-mark in tonight's episode and the developments in the story were quite convincing too. There could have been less of the servants though! I won't be surprised if Bushra informs Rabbiya about the nikkah too in the upcoming episodes. I think the preview of the next episode once again gave away more than it should have. It would have been good if we saw Romaissa protesting against her In laws' decision (in her own passive way) and we were not shown what happened later on. Now everyone knows that there will be a Nikkah and then we will see Zeeshan laying down the "rules and regulations" for Romaissa. I am not looking forward to the two wives living in the same house situation once again. Marriage is not a joke and neither is divorce!
Fatima Awan