The OST of the play has really grown on me, I listened to it many times today and the line "aye muqadar koi hisab tu rhuk , kon jeeta hai, kon hara hai" is totally in line with the storyline. So, I was emotionally charged when I started watching tonight's episode; all set to feel for the characters and to understand Romaissa's situation but I completely lost interest fifteen minutes into the play. Every episode seems to be the same; Romaissa thinking about how life has changed, some flashback scenes and Nabeel's family's conniving ways. The only new thing about this episode was that Zeeshan has completely changed. He may have gone ahead with the nikkah but he is running away from the situation. There isn't much that he can do to change the situation but he is venting out his anger and frustration by alienating Romaissa and his brother's daughter completely. Zeeshan is not expected to take his relationship with Romaissa seriously so there is no family pressure either. On the contrary his parents would really like it if he continues treating Romaissa and Maham this way. Zeeshan was the only person in Nabeel's family….well he was the only person in Romaissa's life who felt for her and supported her in any way at all and now he has turned into a different person too. I think Zeeshan's father knew that Romaissa will lose his support if this nikkah took place.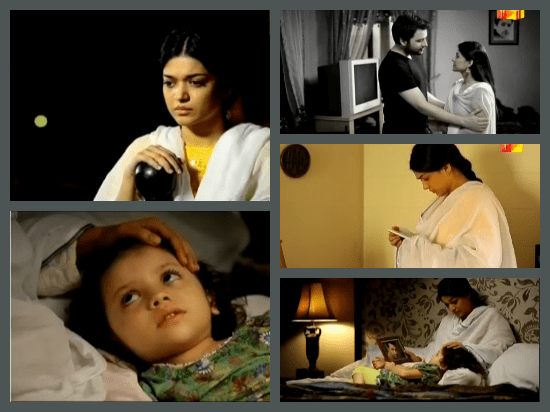 Romaissa has been living like a servant in the house for all these years only because she has nowhere else to go. It is ironic that she is the one who has a financial edge over everyone else legally but in reality her situation is the worst. I was actually shocked to see how much Maham has grown, did that mean that Zeeshan hadn't visited the house for a year or so? He still hasn't gotten over Rabbiya but Rabbiya has clearly moved on. Nothing has changed between Hamnah and Hassan and Bushra continued talking about Hassan and Romaissa's affair as if all of that happened only yesterday.
There were times when I felt for Romaissa's character but there were many other times when I thought her situation could have been shown in a much better way so that more viewers could feel for her character. None of the dialogues touched me the way they should have considering everything that Romaissa has been through till now. I fully understand Romaissa's situation but the dialogues and the scenes are not intense enough. The director could have been a lot more creative and I know for a fact that Umera Ahmed is capable of writing very powerful dialogues. The actors are giving their best performances but their characters don't have much to offer. The little child star playing Maham is adorable!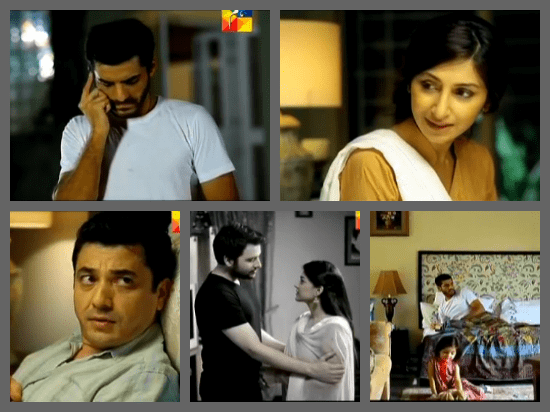 19 episode have gone on air so far and unfortunately except for a few episodes, rest have been very average. We see the story unfolding on screen every week but the play has completely failed to leave a lasting impression. The preview of the next episode showed that Romaissa will finally react to the unjust treatment being meted out to her and her daughter – I hope she changes for good. It remains to be seen if Zeeshan will accept her as his wife and protect her and Maham the way he should have right from day one. There was a time when I really thought that Hum TV's tagline "Hum jaisa koi nahi" was so true but that is not the case any more!
Fatima Awan