This episode belonged to Mansha Pasha; she owns the character she is playing completely. I actually wanted to fast forward the rest of the scenes just to watch her outshine every other character and actor in the play. Honestly speaking, I never thought she would impress me with her acting the way she has; her performance comes as a very pleasant surprise and her scenes are a breath of fresh air. You can't help but laugh at all that Aalia has to say. I must add that the dialogues are very witty too but maybe they wouldn't have been given so much meaning if someone else was performing this character. Kudos to Mansha Pasha for embodying this role perfectly and putting in her best in it.
Now coming to our heroine Romaissa; Sanam Jung has the most innocent face and eyes that can make your heart melt. Romaissa is the dream girl of every young man because she is pretty and of course very docile. But Romaissa is not the kind of girl who will agree to everything that her khala asks her to do and neither does she underestimate her abilities. She refuses to work in a factory because she knows that she is capable of much more. Even though Aalia keeps on telling her that she has "ustani" written all over her face!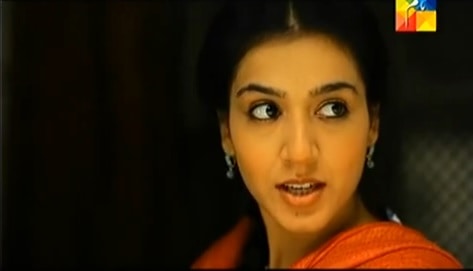 The viewers were introduced to Nabeel's family today. Nabeel is the generous, hardworking son who is the apple of his parents' eye. Mikaal played a similar character in Mirat-ul-Uroos as well. The introduction to Nabeel's character could have been slightly better. There were times when I thought that every conversation was forcefully being directed towards Nabeel but I guess that could not be helped. Zeeshan's (Adeel Hussain) wife wants Nabeel to marry one of her friends probably because of the same reason that everyone else wants to be in Nabeel's good books! The whole car issue was blown out of proportion and yes that reminded me of Mirat-ul-Uroos too! Nabeel seemed to be the only "useful" person in the family.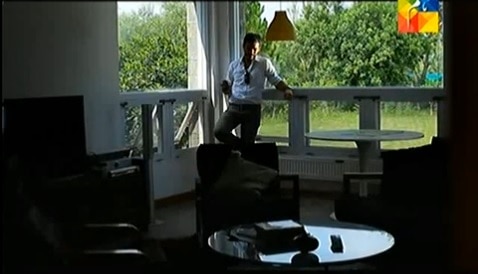 Farah Shah was not as loud as she was in the last episode but very convincing as the loud, annoying and greedy khala. The khala does have a soft corner for Romaissa and also trusts her with her eyes closed. That is something that was evident from the fact that she did not doubt Romaissa's intentions for a second when Sajjid asked to marry her.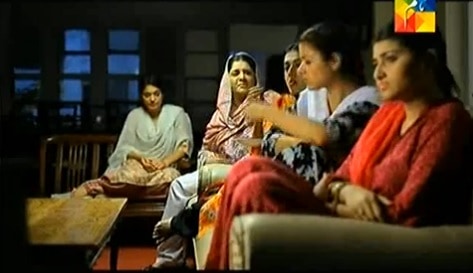 I have to say that I found the loud household of Khala G very entertaining; or maybe it is more like enjoy it while you can because once Aalia is out of the picture, the story will get very serious. Sanam Jung plays the naive girl effortlessly but it is Mansha Pasha who adds colors to this play. Now only if she could stay in the picture till the end.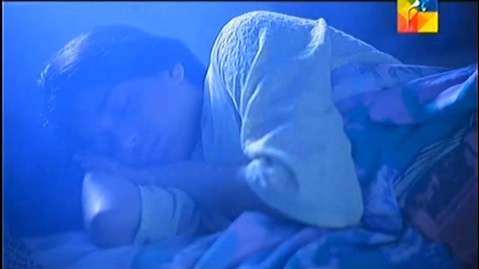 The scenes in which Romaissa thinks of all the things her father told her about coupled with her attempts to watch the morning star have been very well directed and beautifully shot. I really enjoyed tonight's episode mainly because of Mansha Pasha. But the fact that I have been unable to feel anything for Romaissa's character other than thinking that she is very cute means that there is something wrong with the play. A supporting actor/character should support the main lead and not overshadow them because if they do so then the audience takes time to connect with the main lead.
Did you watch tonight's episode? Share your views.
Fatima Awan