This latest episode focused on the main leads more than the previous three episodes. Romaissa's pre-conceived notions regarding Nabeel and the interaction between the two was interesting. Also, we got to see just how close Nabeel and Zeeshan are. Zeeshan is the only person Nabeel can confide in. It was good to see Nabeel interacting with a normal family member who did not have any ulterior motives for having a conversation with him! Nabeel's comment "tumhei kuch dikhana hai" was very amusing. The scenes in Nabeel's house with the rest of his family members had nothing new to offer. Hamnah's husband has a new plan to make easy money every second day, Walid is irresponsible and Rabiya couldn't care less about Nabeel's character as long his bank balance is impressive enough.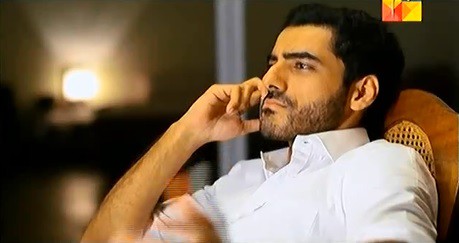 Hamnah's conversation with her mother about Rabiya and everything else was too long. In my opinion everything in Nabeel's house could have been covered in a better way by keeping it short.
Romaissa's attitude towards Nabeel would have come across as strange had the secretary not been giving her all "information" that she has been giving her mainly because of her insecurities. I enjoyed Romaissa's predicament; she is dying to leave the job but her khala and family won't let her to do so. I could identify with her restlessness and concerns.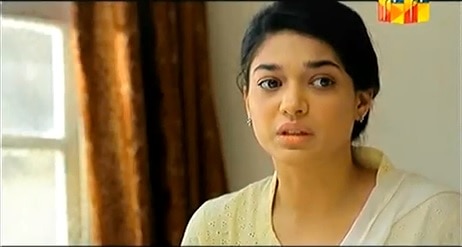 Romaissa's character is cute but it lacks depth. It would have been easier for the viewers to relate to her character if we heard her thinking about her feelings more often or if we were shown the flashback scenes with her father. There should have been something substantial to show the viewers that Romaissa's feels more than just fear. Because even people who are simple or naive have feelings!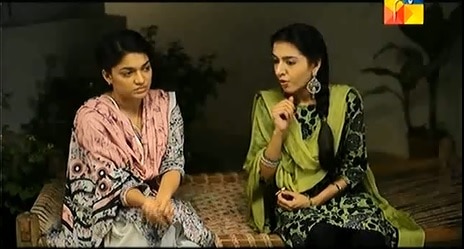 Four episodes of the play have gone on air till now and if I sit down to tally, there are many scenes that already seem repetitive. The viewers are fully acquainted with the characters till now, therefore the scenes that reinforce those characteristics of the characters that are already well established can easily be chopped down.
I found it funny when Nabeel "gifted" Romaissa a blackberry because anyone with a little common sense would know that it would take a girl like Romaissa a very long time to learn how to use such a phone! Aalia actually did her a favor by exchanging phones! Farah Shah seemed louder than usual tonight and I am definitely waiting for khala to be out of the picture now.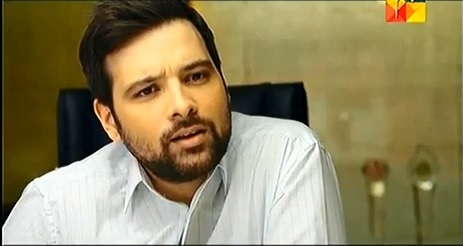 There were scenes in tonight's episode which were enjoyable and also those which one could easily miss without missing anything! There is nothing outstanding about the play till now except some artists who are well-loved and a few good scenes mainly because of the candid conversations. This episode was better than the last one because the story moved forward tonight. I am definitely not sold just yet and am wondering if and when the story will get interesting enough to keep me hooked and looking forward to more.
Fatima Awan