Nabeel truly is turning out to be a knight in the shining armor who knows exactly how to get the love of his life. He also does not give a second thought to what his family thinks about his decision. Tonight for the first time Nabeel's family members showed their displeasure openly. I found it very amusing when Nabeel decided to "buy" Khala's approval because he knew that his parents were not going to push the matter further. He did not try to convince Hamnah or Rabiya either to go shopping with Romaissa, instead he decided to do the honors himself! Nabeel's character is turning out to be quite interesting, I like his go-getter attitude. Mikaal Zulfiqar was terrific tonight, not just in the comic scenes but also in the serious ones. The way Nabeel kept on looking at Romaissa during the engagement ceremony was simply adorable. Sanam Jung and Mikaal Zulfiqar look great together; they definitely compliment each other.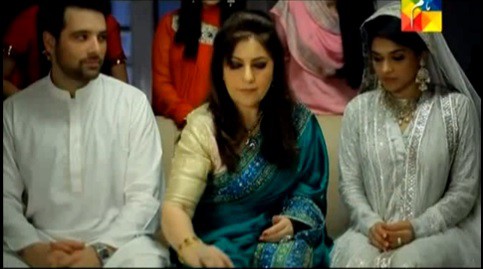 The opening scene was marvelous, I thoroughly enjoyed the way Nabeel won Khala over. Nabeel seems to have a thing for homemade desi food, last time around it was Romaissa's karele ka salan and this time it was Khala's left over paratha! Watching Khala and her daughters drool over the thought of all that Nabeel had to offer was fun in the beginning but later on when they were fighting over things which Nabeel's parents brought for Romaissa it appeared to be repetitive. The way Aalia lashed out at Nabeel was totally uncalled for, on one hand she expects Nabeel to help Bilal financially and on the other she was shouting at him because he did not choose her!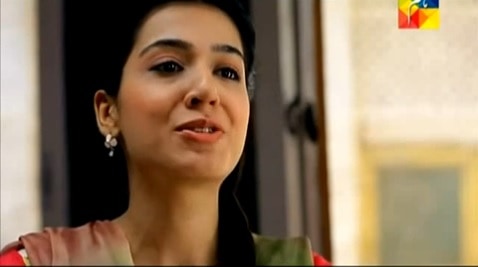 All the women in Nabeel's life (except Romaissa of course) are very disappointed with Nabeel's decision. Romaissa has someone in her life now who values her for a change. All her life she has been made to believe that she is nothing more than a bad omen for people around her. Things have completely turned around for Romaissa now but she finds it hard to believe that all this is really happening. I am really looking forward to the time when Romaissa will learn to be happy. I was hoping that we would see some sign of happiness on Romaissa's face tonight but she was too worried about Sajjid to think about anything else!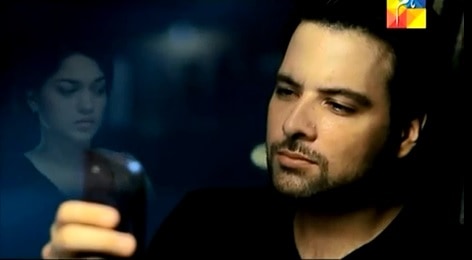 The phone conversation between Romaissa and Nabeel had to be the best part of this episode. Romaissa finally shared how she felt about the way Nabeel bought her khala's approval and Nabeel confessed she was priceless. This particular scene was beautifully directed and acted out. It left me wanting to see more of these two but unfortunately that was not the case.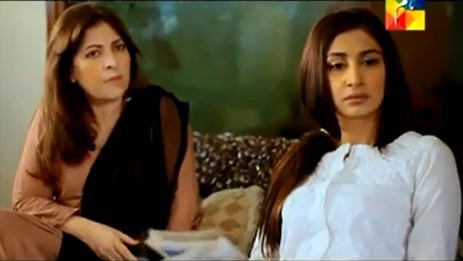 Overall, this latest episode was enjoyable but it could have been far better if we got to see more of Romaissa and Nabeel rather than Khala and family. I thoroughly enjoyed most of Khala's family's scenes but there were a few that could easily have been replaced with a conversation or two between Nabeel and Romaissa. I am really looking forward to seeing how Nabeel manages to protect Romaissa from his thankless and selfish family members. We will finally see Romaissa smiling in the next episode!
Do share your thoughts about this latest installment.
Fatima Awan