This latest episode was filled with love, romance and even more romance. Nabeel's feelings for Romaissa are honest; his love for her is unconditional. The thing that I like the most about Nabeel's character is that he knows exactly what he wants from life. Romaissa still finds it hard to believe that someone like her who has been deprived of love most of her life is being showered with so much affection all of a sudden. Nabeel and Romaissa came across as soul mates in tonight's episode. Nabeel's interest in everything that his wife had to share with him and his endeavors to make all of Romaissa's dreams come true were very sweet.
Romaissa showed Nabeel every little treasure which she had gathered in her life and Nabeel made it a point to prove to her that dreams really do come true. He took her to the place she had always dreamed about, showed her that she didn't have to be a duck to float on the lake! and now he wants her to own the house she had always wanted. Romaissa on the other hand wants nothing more from life now.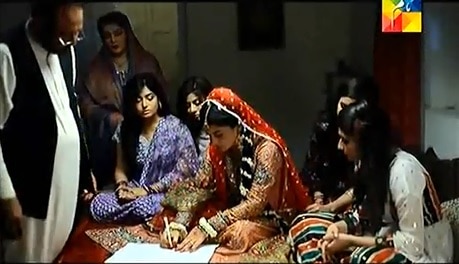 I am glad we were not shown the reaction of Nabeel's family members when Romaissa went to the house after the rukhsati and I am also very happy that we were spared the cheesy first night scene, they usually seem very run-of-the-mill. The conversation between Nabeel and Romaissa about the morning star was an excellent way to show the beginning of their marital life. Now we know why Romaissa's father felt the way he did about Subha ka sitara.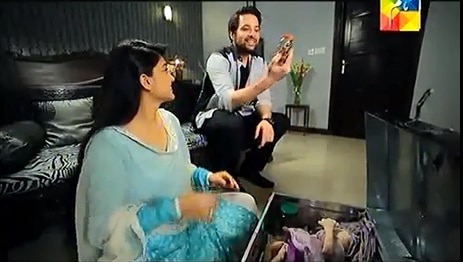 Romaissa has transformed after marriage mainly because Nabeel has given her the faith she needed to open up. Nabeel is like a good friend to her with whom she can share anything. Alia's reaction to Romaissa taking her treasure trunk to her new house was hilarious. Her conversation with Romaissa before she gets married however was not amusing at all.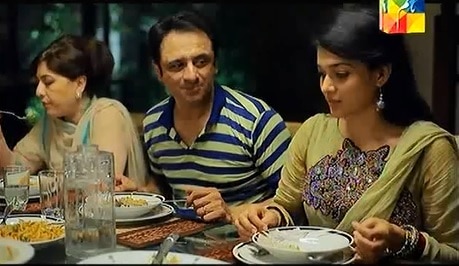 The theme of the play till now is nothing out of the ordinary; a very pretty girl belonging to a lower middle household finds herself living a life she never dreamed of after she finds her prince charming. Of course Romaissa didn't go out looking for someone to rescue her, so that makes her character likeable but I do see a lot of similarities between Kashaf and Zaroon and Romaissa and Nabeel with the exception of course that Romaissa is much different from Kashaf. Kashaf never wanted a prince charming to rescue her but he did and she lived happily ever after. That was the end of Kashaf's story but this is the beginning of Romaissa's story. I am in no way saying that the two plays are the same in any way but even in Kankar and Daam the circumstances were the same.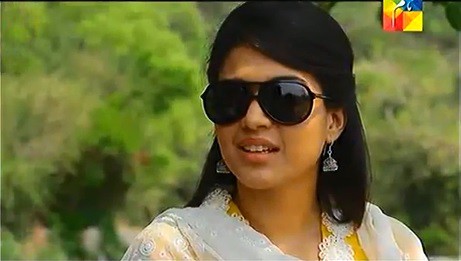 The best thing about tonight's episode was that we finally got to know a lot more about our heroine than we did till now. Romaissa, like any other human being wants to be loved and she also wants to leave her fears and insecurities behind. The sunglasses that Sanam Jung and Mikaal Zulfiqar wore distracted me a lot. I needed to see the expressions in their eyes when they talked to each other.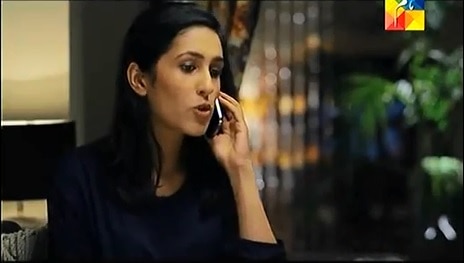 Overall, this episode had some good bits and some which could easily be skipped. Nabeel's family's complaints as usual were not the highlight of the episode. Most of Nabeel and Romaissa's scenes however were really sweet. I must confess though that am finding it hard to fall in love with the play because none of the characters are standing out the way you would expect them to considering that the play has been written by Umera Ahmed. The direction of the play has not really been impressive till now. Mikaal did very well in the last episode but in this episode there were times when he was good and there were scenes in which he could have done better, same is true for Sanam Jung. Sanam's cuteness definitely overshadows everything else about her character. I hope that things get more interesting in the future.
Fatima Awan