Honestly speaking, I am tired of fishing out the good bits from mediocre episodes with repetitive scenes. The only thing that was reinforced in this episode was that Nabeel had a good reason for falling for someone like Romaissa. Romaissa may not be very smart but she is genuine, in need of love, someone who would value love and also someone who Nabeel can trust with his eyes closed. No amount of money can make up for the sort of attitude Nabeel's family has been giving him. The fact that Nabeel is going to transfer the house that they live in to Romaissa's name too was a little hard to digest.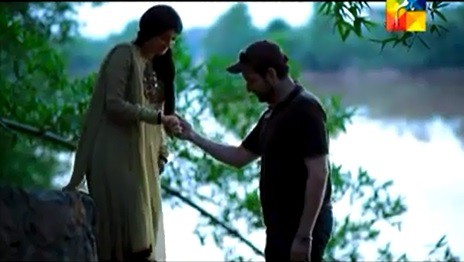 Alia's conversations with her fiancé are getting highly repetitive. They have absolutely nothing better to talk about other than the usual easy load issues or more like non issues! Or it is always about Alia comparing her fiancé with Nabeel.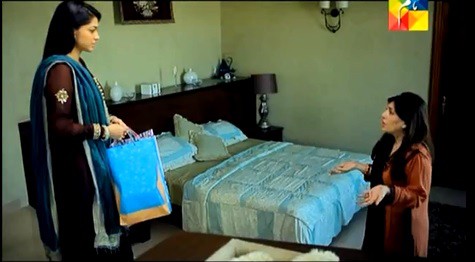 Hassan was given a lot more screen time than he deserved. He is definitely not one of the most important characters in the play but is one of the many side characters which most of the people are tired of watching already. Okay, so he is not just someone who lives on his brother in law's money but he also has a very colorful personality. I have no idea why tonight's episode opened with Hassan flirting with a girl and most of the happenings later on were in some way or the other connected to it. We already know only too well that Hamnah is very gullible so if this whole fiasco went to show how easy it was for Hassan to fool Hamnah then it was quite unnecessary.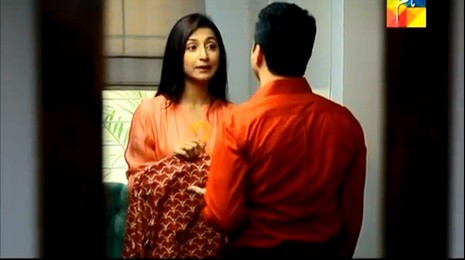 Romaissa is really being unbelievably nice now. When she was living with Khala, it was easier to understand why she had to please everyone but now that she has a good reason not to look back, she still keeps in touch with her Khala's family forgetting the fact that her Khala literally sold her to Nabeel! Why would she want to go back to stay at her Khala's place? She never got along with anyone there and she keeps on insisting herself that her life before she met Nabeel was anything but perfect.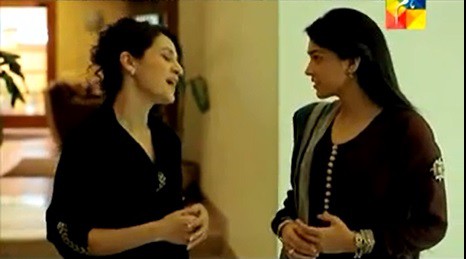 Only nine episodes of the serial have gone on air till now but I am losing interest in the story already. The story really needs to pick up pace so that things start moving ahead. All the characters and their relationships with each other have been well established, I am really interested in finding out how they will take the story forward now. There isn't a single person in Nabeel's family whose scenes are worth looking forward to. Romaissa's family, just like Nabeel's, has nothing new to add to the story. We know that both these families are dysfunctional and that is the reason why Romaissa and Nabeel value love and loyalty so much but is that it?
I am losing interest in the play with every passing episode. There are times when the lead actors' acting is so unimpressive that I feel frustrated because I know that they are capable of doing much better. Unfortunately the developments in tonight's episode and also the preview of the next episode gave me absolutely nothing to look forward to.
Fatima Awan