The first episode of Mohabbat Tumse Nafrat Hai was mind-blowing, the second one was entertaining and made me inquisitive, the third one was somewhat interesting, the fourth episode had its good and bad points and this fifth episode was strictly okay. So far, the writer and the director in particular have failed to give the viewers the kind of screenplay which would keep them glued to their television screens. The personality traits of the main leads are being revealed bit by bit therefore the viewers need a lot of patience to sit through this one. Mohabbat Tumse Nafrat Hai hasn't really taken off just yet, I hope that it will eventually become more interesting. The ever-present sad background score in this episode and added melodrama even in situations where it wasn't needed made some of the scenes difficult to connect to because the emotions seemed forced. Such scenes also give a depressing feel to the drama even though right now the story is not very serious or depressing. The actress playing Maheen's mother is a complete misfit in the role and Jia's track is unappealing at the moment. I am a big fan of Khalil-ur-Rehman Qamar's dialogues but somehow the way some of these dialogues were delivered in tonight's episode was disappointing and some of the philosophical bits didn't quite fit in.
The entire situation which eventually lead to Ami begum opening Waqar's sling was interesting but it wasn't directed skillfully. Eventually when Waqar started bleeding, the scene was difficult to watch but at the same time it was quite realistic. The viewers found out more about Waqar's character in this episode; he does not believe in falling in love because apparently people in England don't have the time to fall in love! Waqar is westernized and very different from rest of his family. Maheen felt sorry for Waqar for the first time and was genuinely disturbed after the incident but even then she did not forgive him. Gulrez appeared in the first 5 minutes of this episode wanting to talk to Maheen but he never made it to her room. Later on, his conversation with Waqar revealed a great deal about his personality and the differences in their personalities. They are like two opposite sides of the pole. This episode clearly showed that Waqar has absolutely no feelings for Maheen just yet. I am glad the foxy is out of the picture for now and I am pretty sure it was used to show Gulrez's personality; he gets attached to things and then it is very difficult for him to let go. Shehzad sheikh was definitely a great choice for playing this role.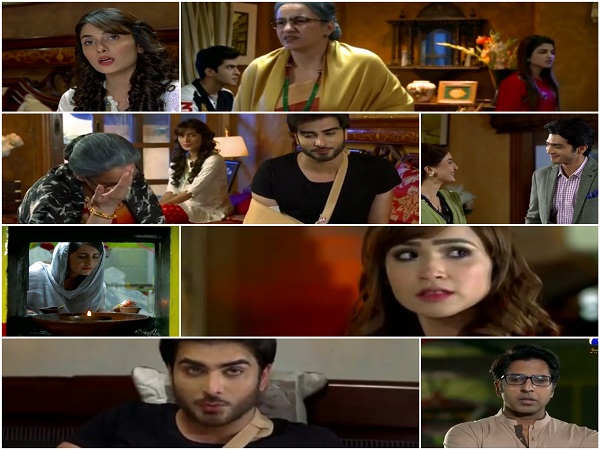 Neelam's visit to the mazar and the flashback scene once again showed what effect Maheen's refusal could have on Gulrez and how concerned Neelam was for him. Honestly speaking now after watching these 3 episodes, I am thinking, it would have been so much better if the first episode was different and we started from the present! I find myself continuously assuming things which isn't always fun especially because naturally it will take weeks for the whole story to be revealed.
This episode should have ended with Gulrez finally telling Maheen how he felt about her instead of Jia's scene with her father! Am I the only one who isn't interested in Jia's track at all? I find her terribly annoying so far. As a whole, the magic that I was expecting from this episode and even from the previous one was completely absent.
How many of you watched this episode? Don't forget to share your thoughts about it.