Believe it or not, after watching this episode, I actually googled the folklore of 'Lila Chanesar' because it had so much to do with the latest episode! For me, Sheheryaar's conversations with Imtiaz Sahab and Emaan were definitely the highlights of the installment. I'd have to say that the timeless Sindhi folklore, coupled with the touch of folk music made this episode quite an interesting watch.
"Mein nahe chahta kay aanay walay kay intezaar mein meri betiyan apni shakhsiyat ko tor maror kar rakh dain." I loved this dialogue! I really like Imtiaz Sahab's character and I wish we could see more on screen fathers like him. It's so refreshing to see a father who actually wants his daughters to be themselves because most of our on-screen parents refuse to believe in the idea of raising headstrong daughters and our dramas carry more or less the same message: only overly submissive and meek girls are rishta material. Imtiaz Sahab's dialogues are penned very well and I really like the way Munawwar Saeed delivers his dialogues.
"Masla tou tab bhi shuru hota hai jab sahe loag ghalat logon ki taraf say aankhain band karletay hain." I really enjoyed the conversation between Sheheryaar and Emaan at the beginning of the episode and the best thing about Sheheryaar has to be the fact that its not Emaan's looks that caught his attention- its her honesty and integrity which did the trick. And the interesting part is that Sheheryaar and Emaan don't always agree with each other, in fact, their views are most often contradicting and yet, Sheheryaar feels drawn towards her.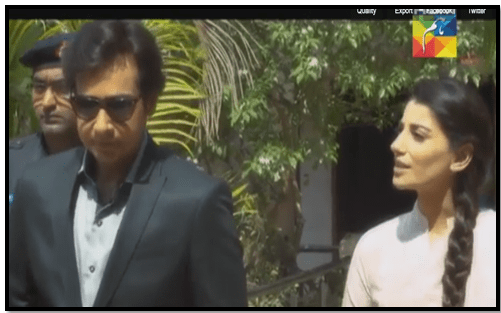 "Lila kay paas naulakha haar na tha aur Kaunru kay paas Raja Chanesar. Jis kay paas jis cheez ki kami hoti hai, ussay ussi cheez ki khuawish hoti hai." Maybe it's just me but Emaan looked kind of out of place in that particular scene. I'll be honest here- at first I couldn't quite understand the conversation they were having because I didn't have the faintest idea about the infamous story of Lila Chanesar but thanks to google, I could finally comprehend their views regarding the folktale- I'd have to say that woh Rani thi bari twisted :P. I really liked the background music because it was apt in regards to the overall aura of the place.
"Mera khayal hai kay sahe faisla foran karliya jata hai magar ghalat faisla karne kay liye khud ko convince karna parta hai." Some might think that they are rushing Sheheryaar and Emaan's track and last week when I saw the promo showing Sheheryaar asking Imtiaz Sahab for Emaan's hand, I was afraid that they are going very fast but after watching this episode, I think I can understand Sheheryaar's decision which is obviously hasty but sensible- if that even makes sense, haha! Sheheryaar is shown to be a level-headed person and he is a good judge of people- he is well aware of the fact that Sajal is too immature for him whereas the few conversations he had with Emaan are enough to convince him that Emaan is the sort of person he can spend his whole life with. Yes, they might not see eye to eye on every matter but despite that, they do seem to connect with each other and this was particularly evident in their conversation in the very first scene of this episode.
"Na hi main ek nau-umar larka hun aur na hi ek ayaash tabyat afsar." I liked how Sheheryaar tried to convince Imtiaz Sahab.  By now, Imtiaz Sahab should be well-aware of the fact that Sheheryaar is a decent man and the comment, "Bohat kam aatay hain aisay zehen kay afsar, warna zyadatar afsar tou kapron kay saath gardon par bhi kalaf laga kar aatay hain" showed that he does have a high opinion of Sheheryaar but like any protective father, he is concerned about the honour and pride of his family.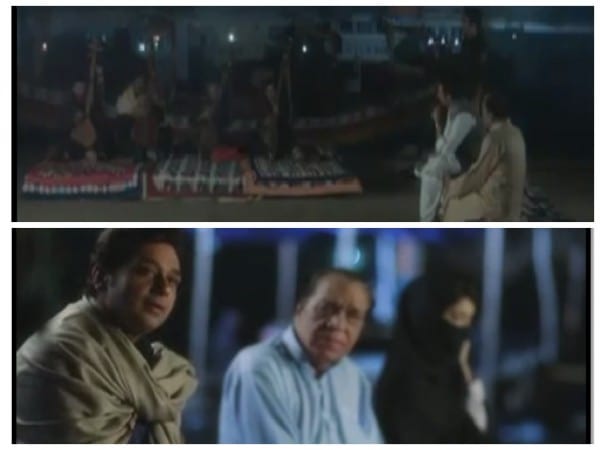 Sheheryaar's feelings for Emaan are one sided for now; Emaan describes Sheheryaar as a 'dilchasp aadmi' and there's nothing more to it. I really want the writer to take some time to establish the relationship between Sheheryaar and Emaan, yep, we want a sound pace but we are definitely not in a hurry :).
The issue with the script has to be the inclusion of unnecessary dialogues and I strongly felt this in the conversation between the elders of Sheheryaar's family where the mangni kay joray wali conversation put me off because I am sure it could have been cut short, if the khandaani jora is missing, get over it and go buy a new one! We don't need to know kay pehlay woh jora Daadi nay pehna, phir bari bahu nay pehna, phir choti bahu nay pehna,phir bari bahu nay apnay betay ki Bismillah mein pehna! Everything about Sheheryaar's father puts me off big time! He is a dictatorial father who is obsessed with the idea of marrying off his son to his bhateji. I actually found it hilarious the way he was taking a great deal of interest in the jewellery his to-be-bahu is supposed to wear at the mangni. The whole Sheheryaar-Sajal engagement track is way too off putting and mainstream! This trend, I mean, it's like the bandwagon effect- one play shows desperate female cousins running after their male cousins that have 'not interested' written all over their faces, and the others also jump on the bandwagon. The sad part is that the guys here make it very obvious that they actually couldn't care less but the girls here just don't seem to get it! Self-respect, anybody? I was expecting Hajra to side with her son and support his decision of not marrying Sajal but that didn't happen.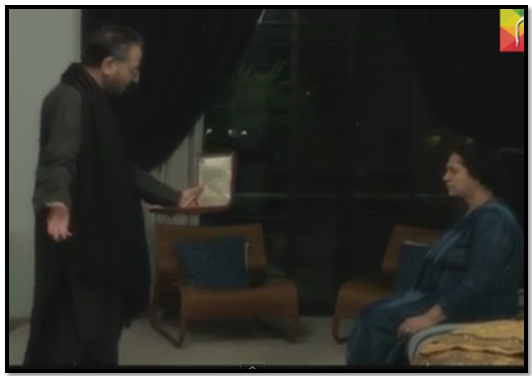 The promo looks very interesting and I am really looking forward to the upcoming developments. What do you think of the episode? Voice your views :).
Maryam Mehdi