Social media has become immensely popular. Instagram is one of the most popular social media platforms. People share their pictures, videos, and pictorial stories to keep in touch with their followers. Instagram is such a big thing that there are so many individuals who became celebrities only through it. Pakistani celebrities however are obviously not just Instagram celebrities. They have worked really hard to get where they are today. There was a debate some time back that whether the popularity on Instagram affects a Pakistani celebrities' career or not.
There are certain popular Pakistani celebrities on Instagram who were even accused of buying followers. People follow these celebrities on Instagram because they know that this is the only place where the celebrities themselves post their pictures. There was a time when it was so difficult for people to get access to their favorite celebrities' pictures but now these celebrities happily share their personal pictures with their fans. Instagram is also a means to an end. Pakistani celebrities market themselves through these Instagram accounts. It is also a good platform for them to easily share their views on different social trends.
The competition on Instagram is tough! There are so many talented celebrities who do not get the same kind of following on Instagram as they do in real life. It is difficult to understand why this is the case but it is really true for some celebrities.
Here is the list of the most followed Pakistani celebrities on Instagram.
[lwptoc]
Aiman Khan – 7.6 Million
Although Aiman Khan is really young especially when compared to other celebrities in this list, she is the most followed Pakistani celebrity on Instagram. Aiman Khan has always been extremely generous while sharing her pictures on Instagram. This could be one of the reasons why people love to follow Aiman Khan. Aiman Khan is a star who enjoys such popularity at a young age that most stars can only dream of.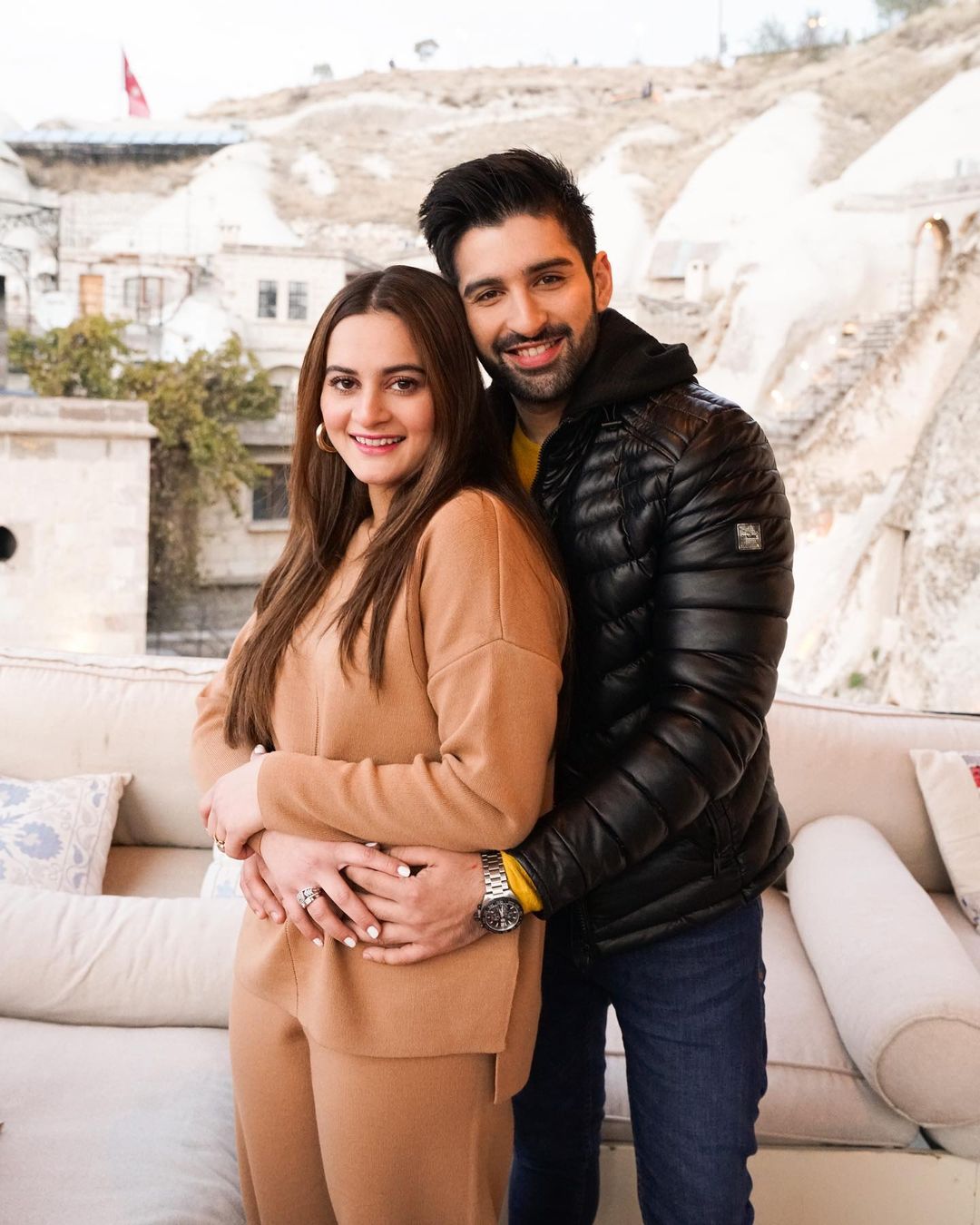 Aiman Khan is so popular on Instagram that people wait for her pictures. Whenever she posts pictures especially from a special occasion, it immediately goes viral. Aiman Khan admits that this fan following on Instagram has helped her with her career.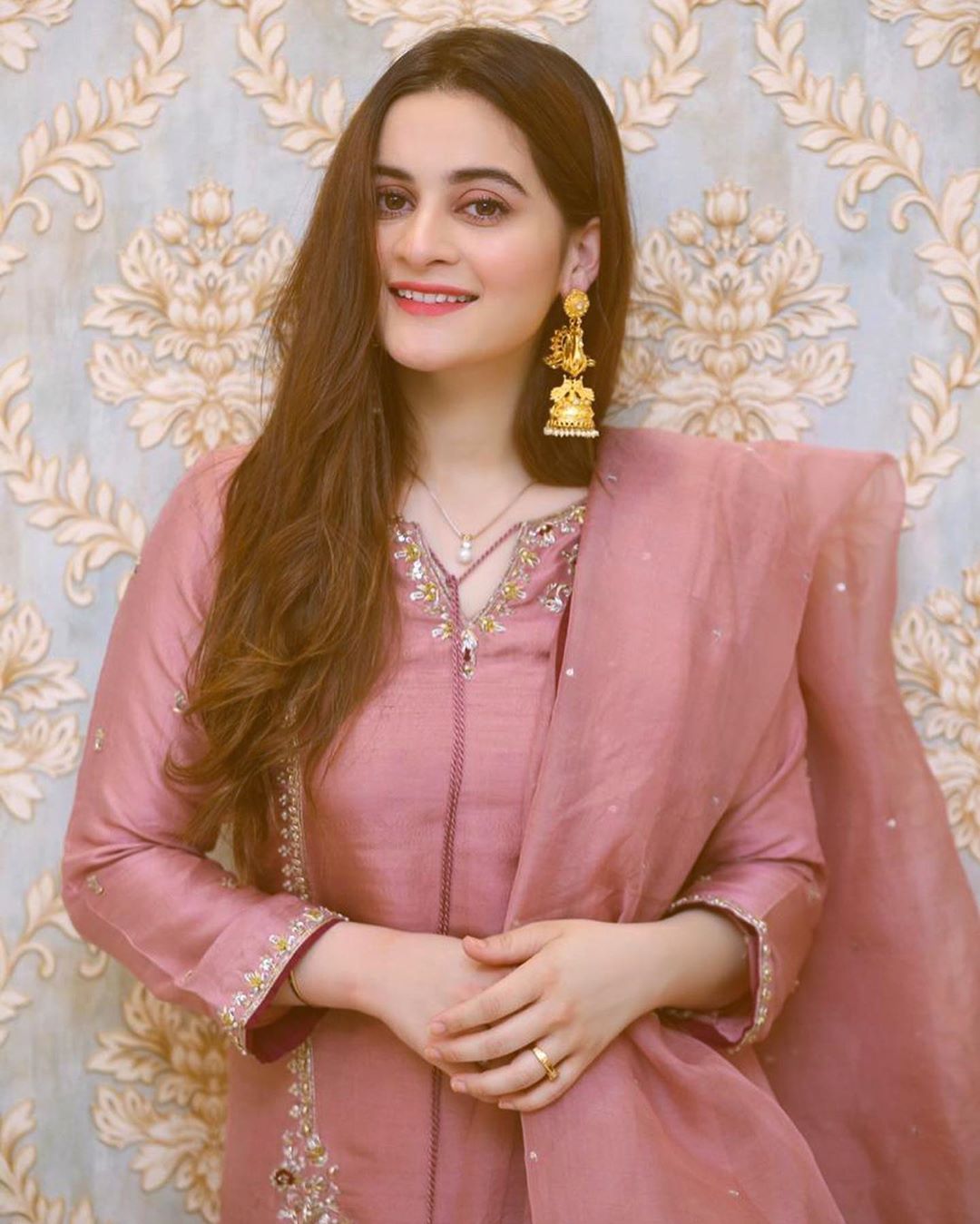 Ayeza Khan – 7.5 Million
Ayeza Khan is one of those Pakistani celebrities who are really well connected with their fans. Even after so many years of being part of the industry, Ayeza Khan makes sure that she goes out of her way to keep her Instagram active. Ayeza Khan's Instagram page is filled with beautiful pictures of her and her family. Ayeza Khan makes sure that she posts every little detail about her projects. People who follow Ayeza Khan know that they will wake up to something new every day.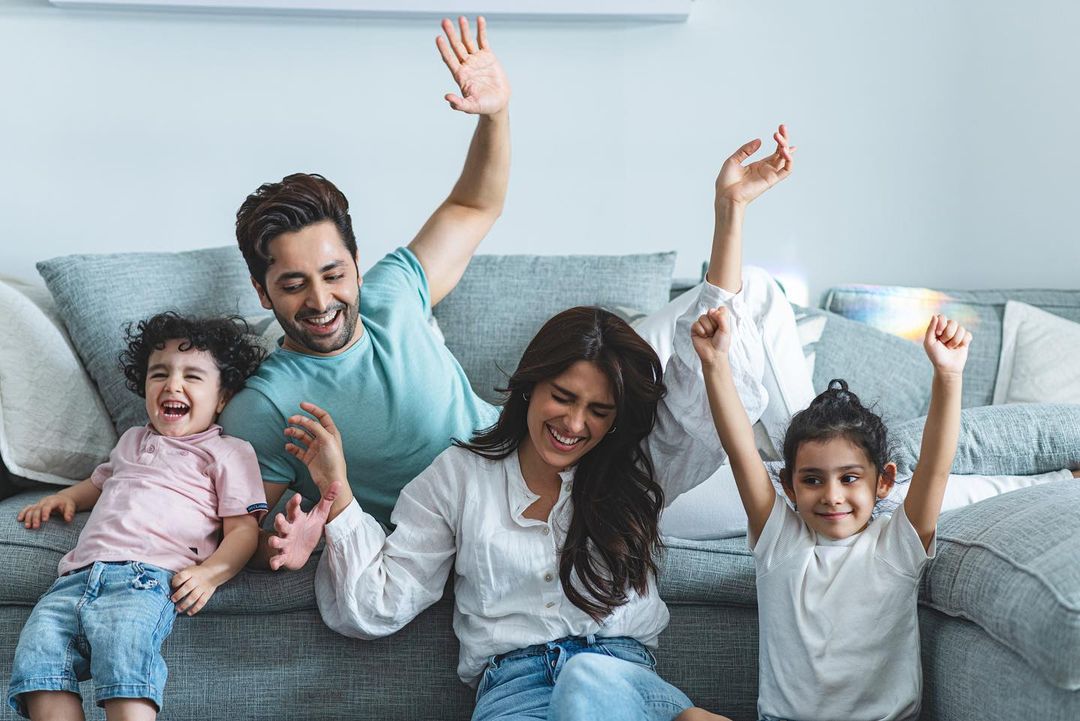 Ayeza Khan has repeatedly said that it is really important for her to keep her fans posted therefore no matter how busy she is, she finds time for Instagram. Ayeza Khan loves posting pictures from her photoshoots as well. She has the most happening Instagram account and it comes as no surprise that she is in 2nd place on this list. Ayeza Khan also shared in several interviews that she reads all the comments and even though some of the hate comments hurt her, she still feels her fans should have access to her page.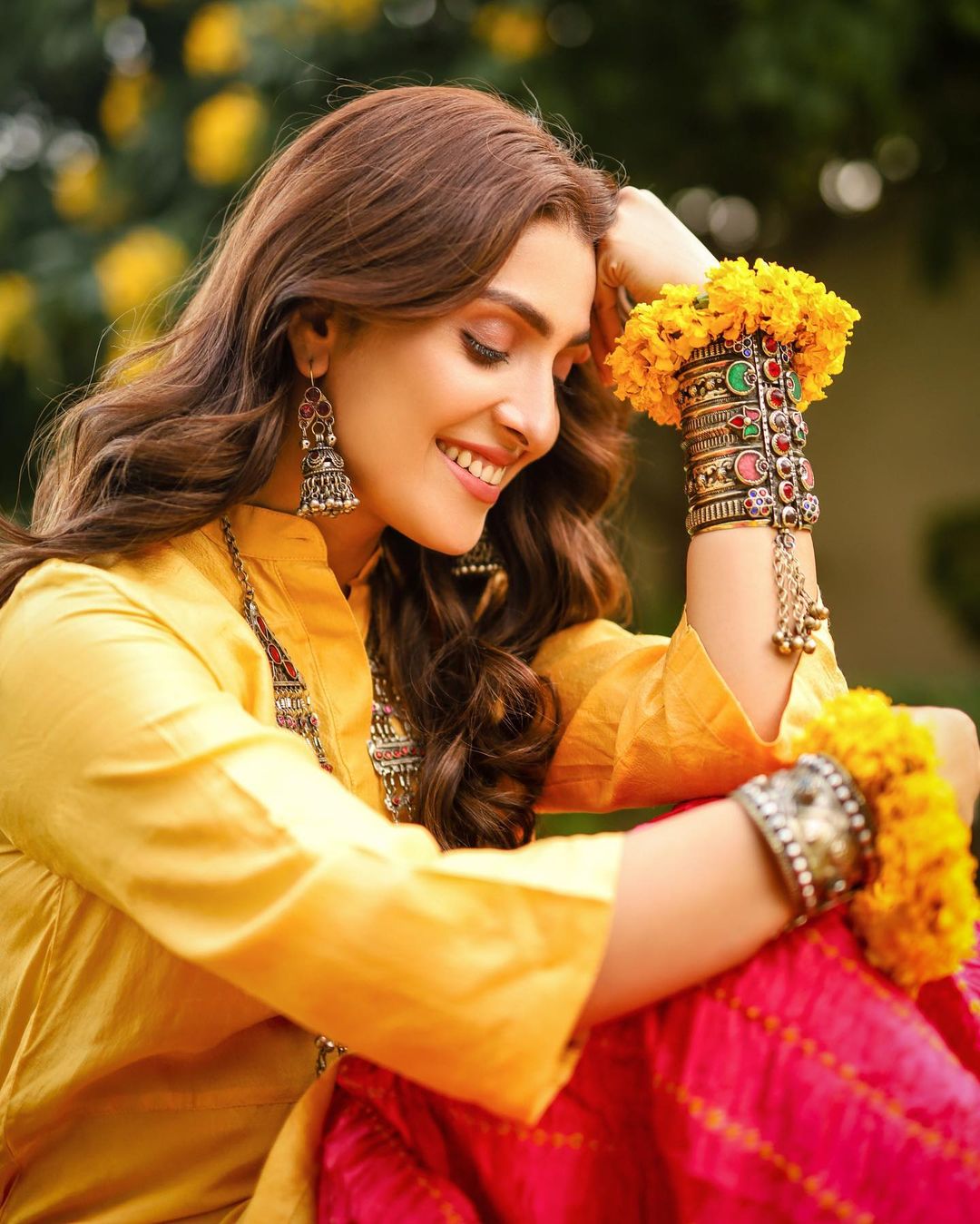 Sajal Aly – 6.9 Million
Sajal Ali is an amazingly talented and focused young actress.  The number of her followers on Instagram increased considerably in the past few months in particular. She is definitely one of those celebrities who do not make an attempt to win followers. Sajal is known for her versatility more than anything else. She is another one of those celebrities who have never tried extra hard to get followers. She lets her work speak for itself. That is her biggest asset.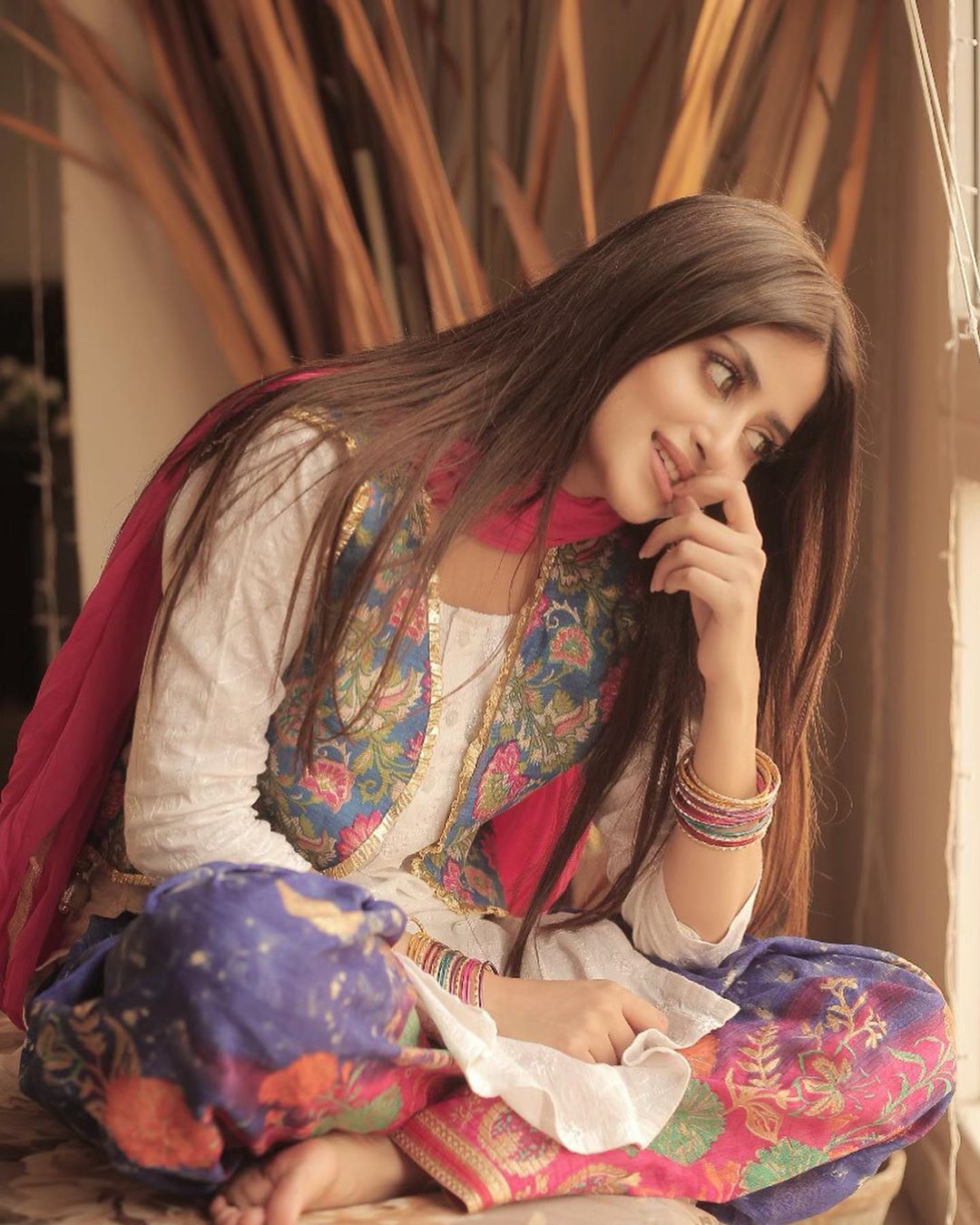 Not once has Sajal tried to use the love people have for her and Ahad to get attention or followers. Before getting married Sajal started posting more often on Instagram but after her wedding, she wasn't even active on Instagram for weeks. Even with minimum effort on her part to stay active on Instagram, her followers seem to be increasing with time.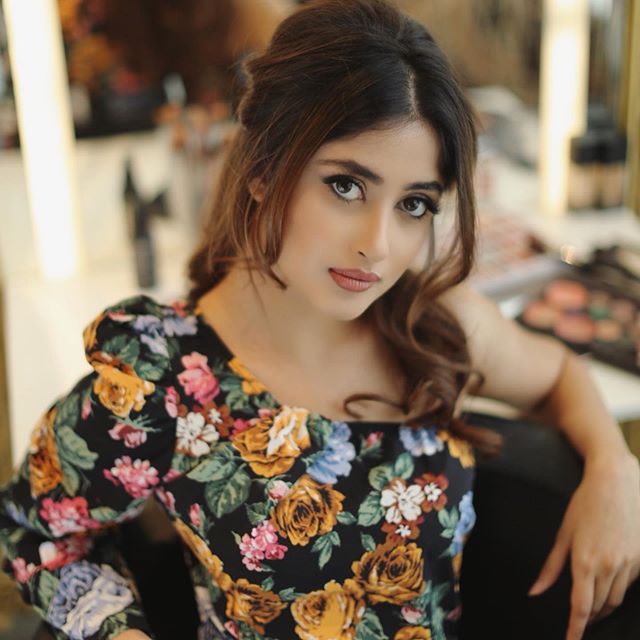 Mahira Khan – 6.8 Million
Mahira Khan is the ultimate superstar of the Pakistani showbiz industry yet when it comes to Instagram following she is 5th on the list. Only a year back Mahira Khan's fan following exceeded that of the celebrities who are on top of this list now. Mahira Khan is one of those celebrities who weren't even too active on Instagram few years back. She is definitely someone who doesn't work extra hard to get people to follow her.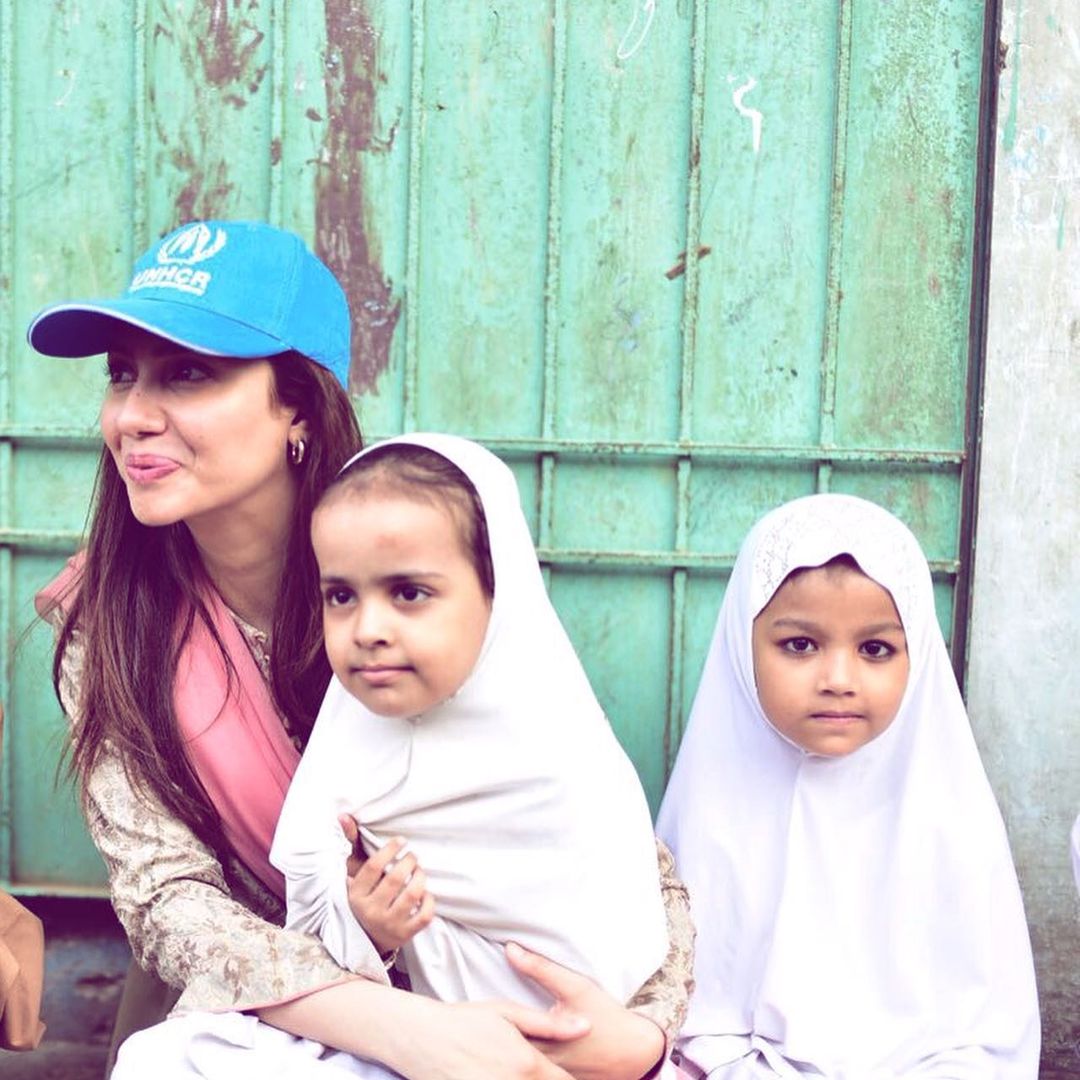 Mahira Khan has lately started posting more pictures on social media. She is however not one of those celebrities who engage often with their fans on Instagram. Also, Mahira Khan does not post pictures very often. She often waits for important events or milestones in her life. Nowadays, whenever she is promoting her films, she is most active on social media. Mahira Khan has proved time and again that she is the queen. Mahira Khan makes sure that she posts pictures of all those people who are close to her on Instagram. She does not share family pictures on Instagram often.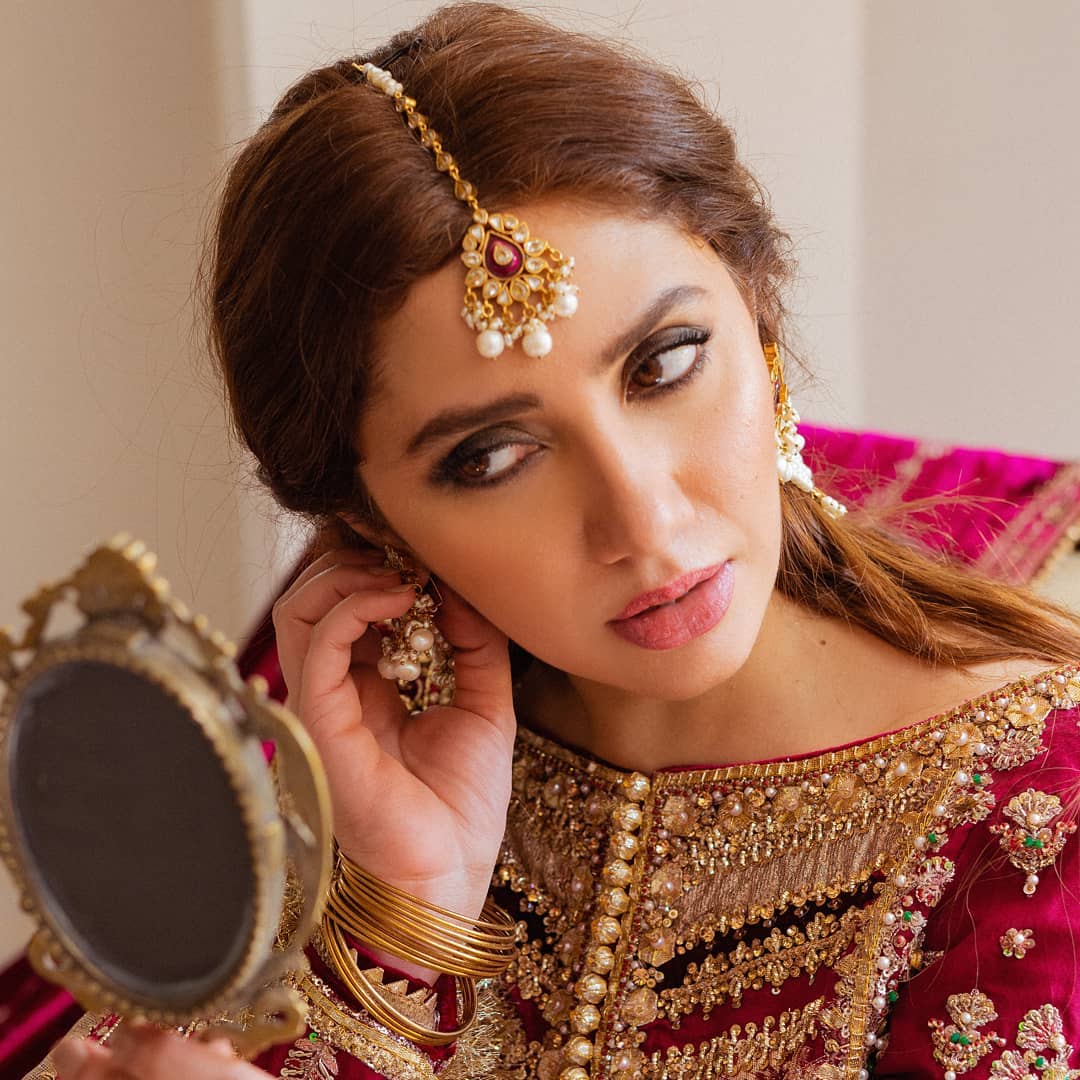 Minal Khan – 6.5 Million
Minal Khan is a stunning young actress who has a solid fan following. Her popularity sky-rocketed recently when she starred in some of the most popular dramas back-to-back. People love her for her looks just as much as they do for her cute personality. Minal Khan has always been really active on Instagram which is another big reason why people follow her.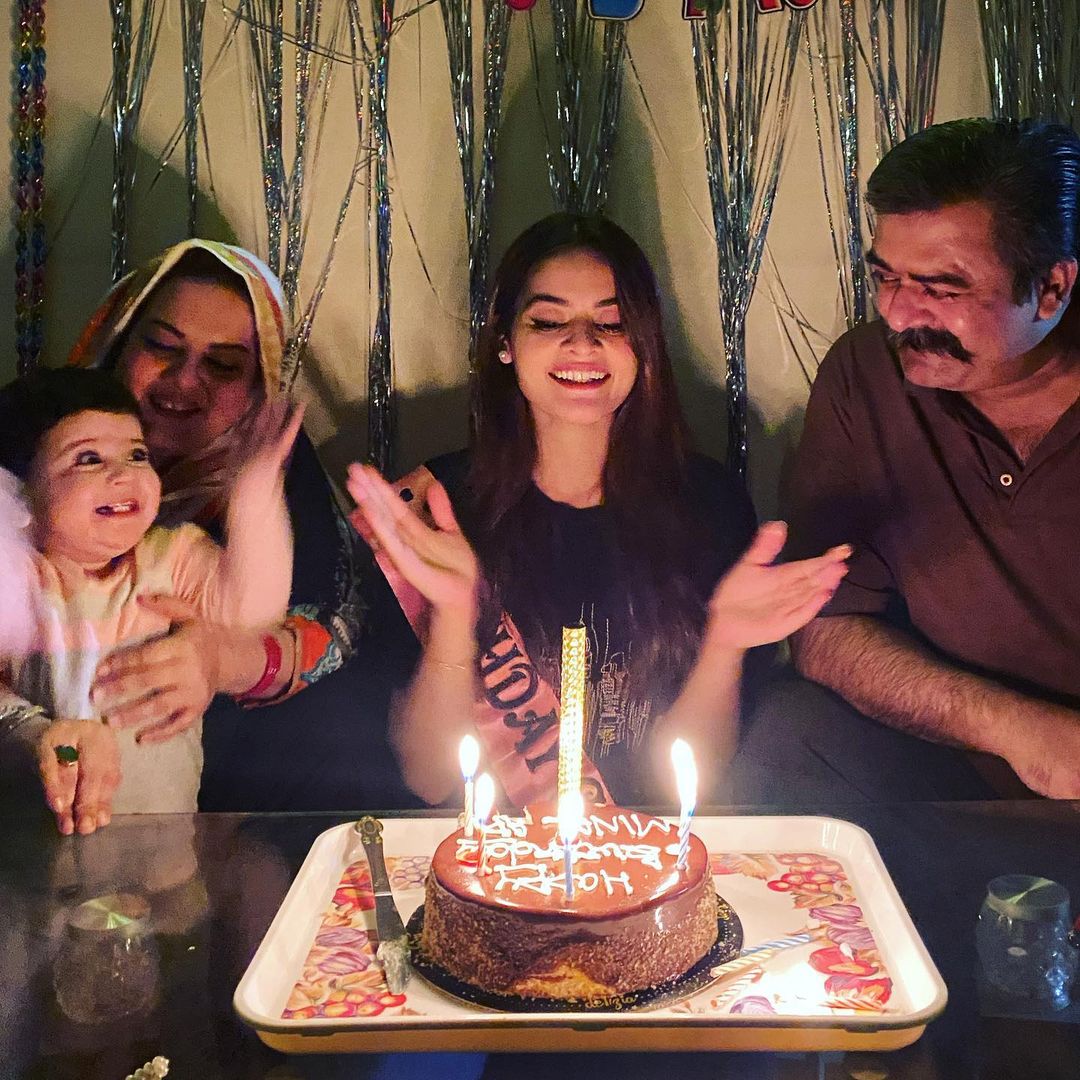 When her sister Aiman Khan got married, Minal Khan very often was the one updating the followers about what was in store next. Many times she also spoke for her sister when their pictures were circulated on social media without their permission. Although Minal Khan strictly believes that celebrities too have the right to private life, she is always eager to share her pictures on Instagram with her followers.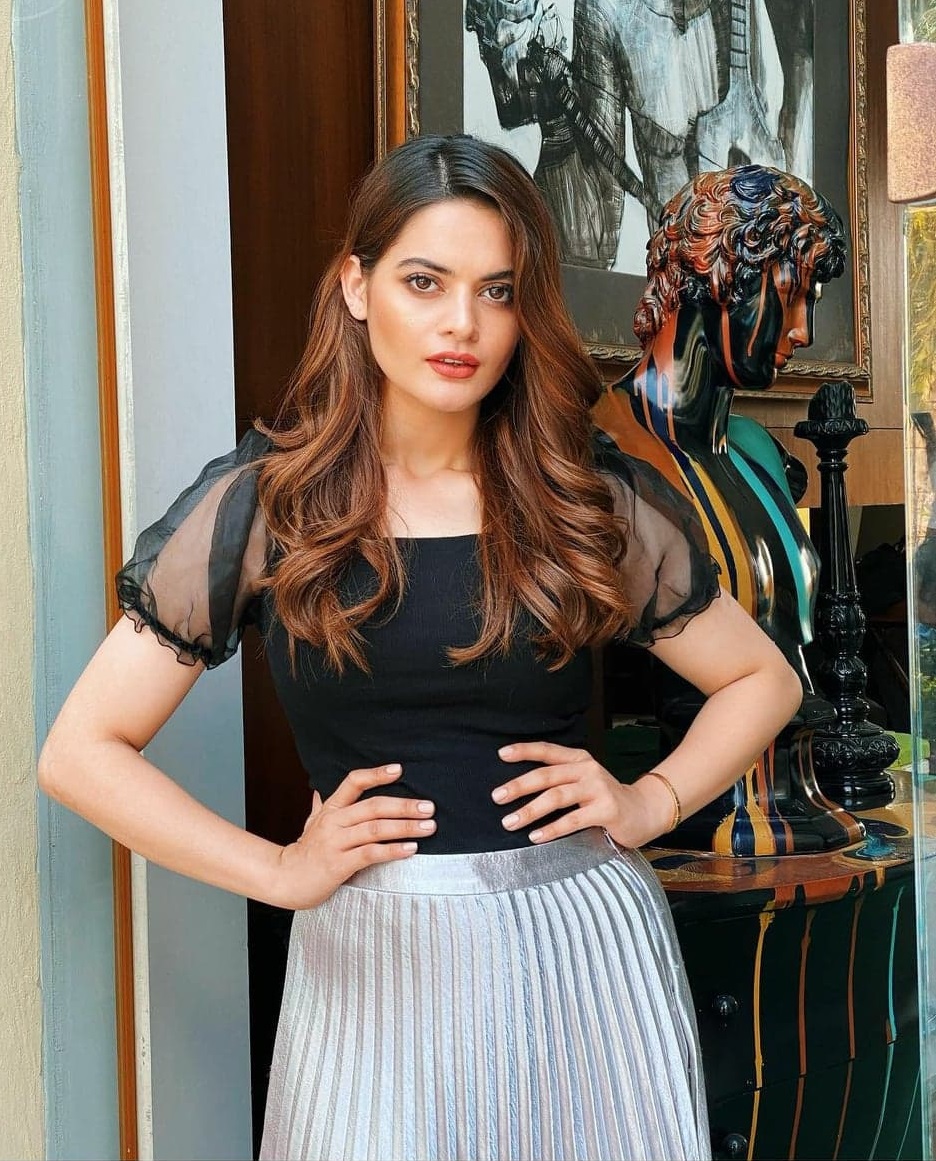 Mawra Hocane – 6 Million
Mawra Hocane has worked in films and dramas. She has also worked in India. Mawra Hocane is also known for speaking her mind on social media. She is one of the most followed Pakistani celebrities on Instagram because love her for who she is off-screen and not just her on-screen persona. Her Instagram account is filled with beautiful pictures mostly of herself. She also puts her fan following to good use by advertising her business on it, she also promotes all her projects on Insta and she also uses it for endorsing different brands. Women love her for her dressing sense and girls finds her cuteness adorable.
Mawra Hocane writes the most interesting captions with her pictures. She also makes sure that she gives her followers not only pictures to see but also some food for thought. The intelligent questions Mawra asks her followers make her Instagram page more engaging.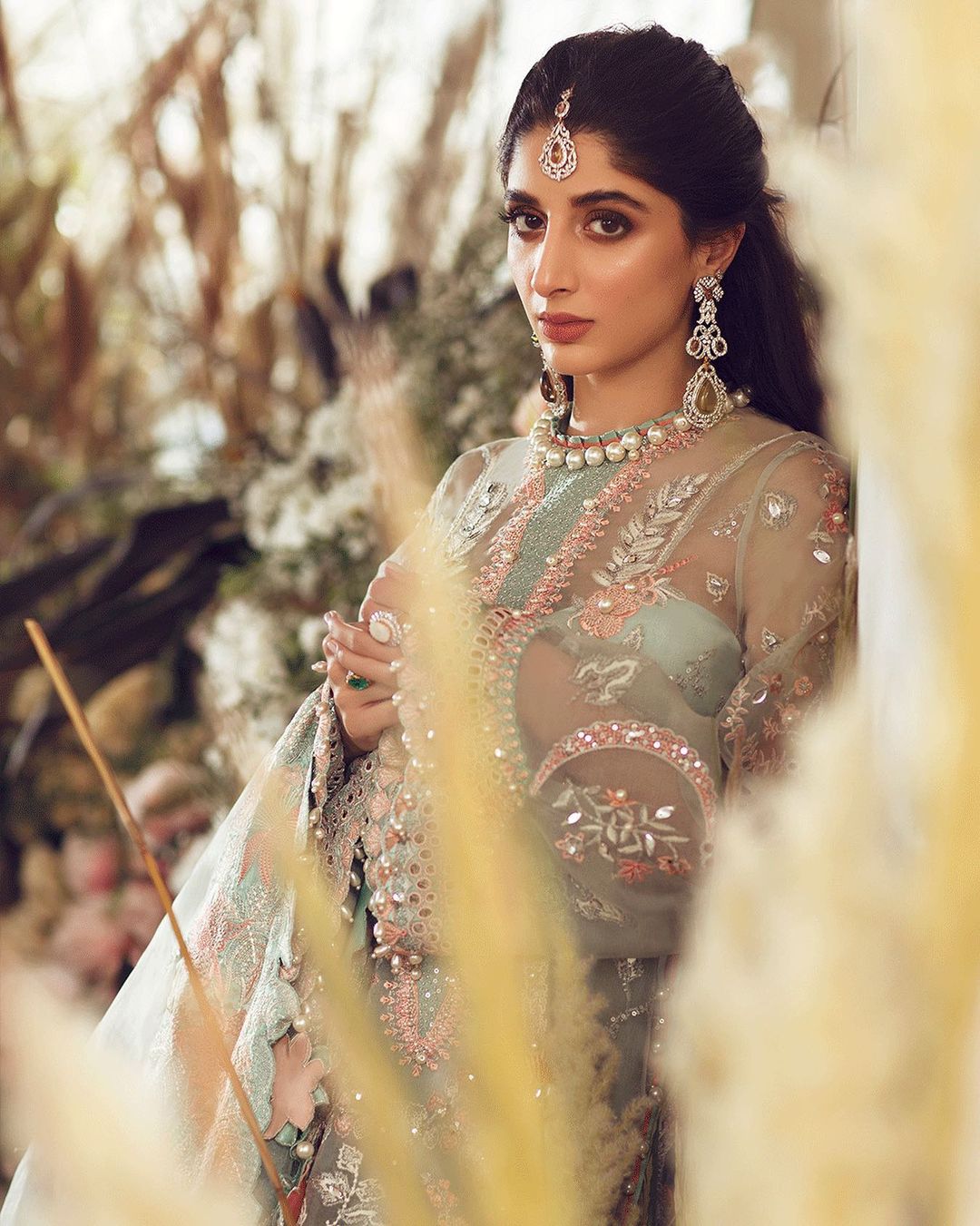 Sarah Khan – 5.7 Million
Sarah Khan has gained a lot of popularity in the past two years. Although she is new to the business when compared to some of the other celebrities on the list, clearly she knows what she is doing and people are simply loving her. Sarah Khan posts the most pretty pictures mostly from the sets of her upcoming dramas.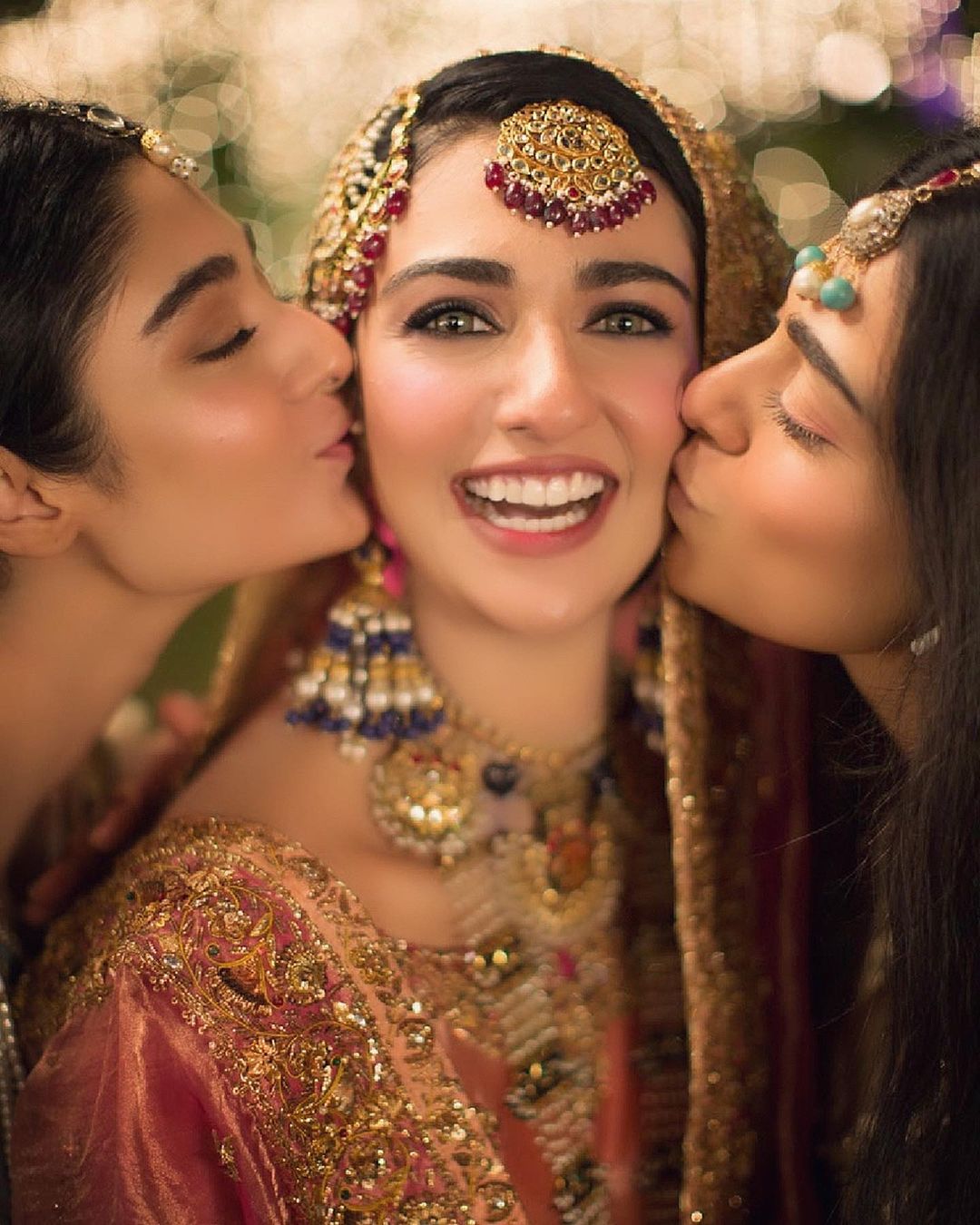 She used to keep her personal life private before but after getting married, she keeps on posting pictures with her celebrity husband Falak Shabbir. The fans love Sarah Khan's style and wardrobe. She also makes sure that she keeps on posting pictures that her fans would find interesting.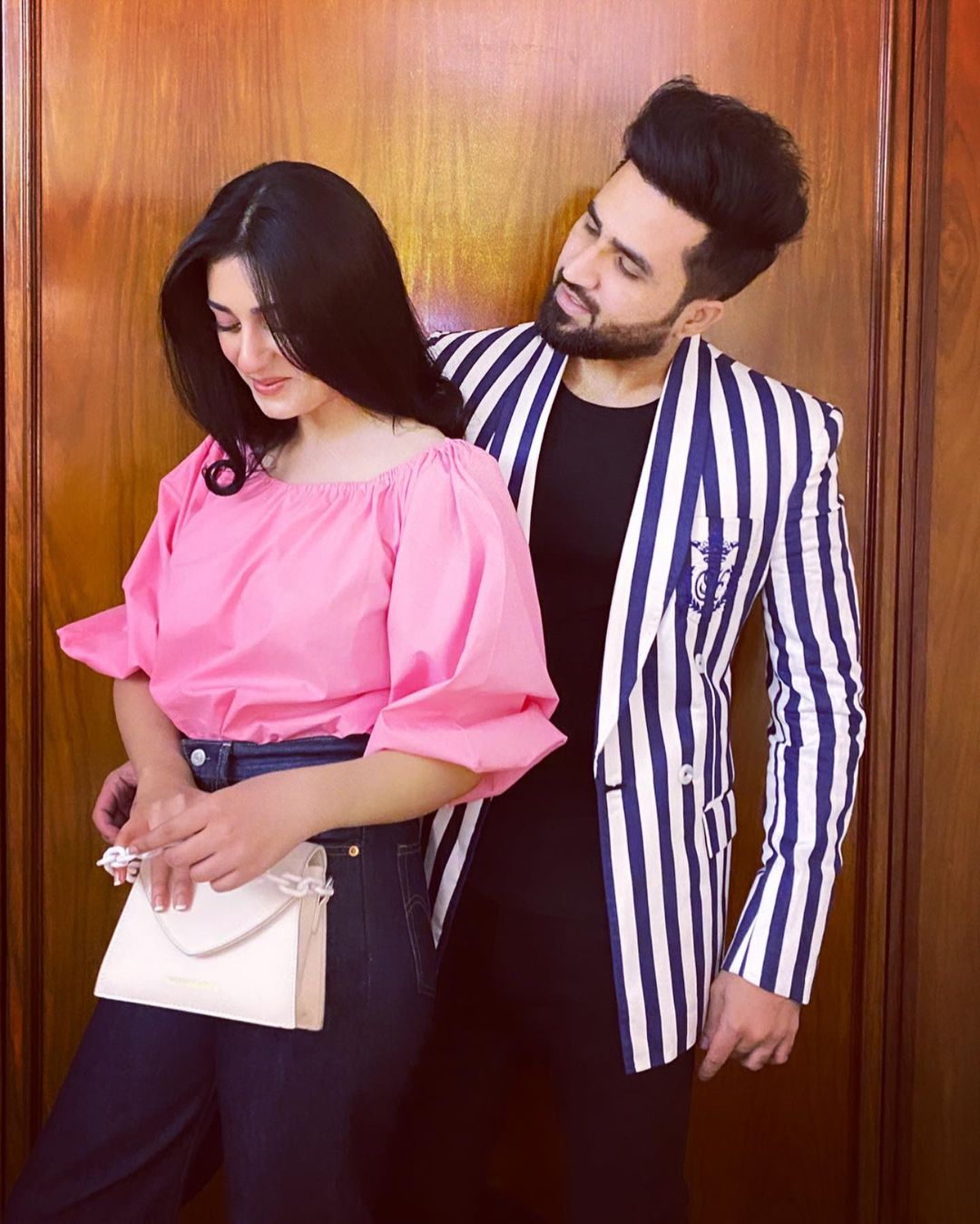 Hina Altaf – 5.6 Million
Hina Altaf has gone through a lot of ups and downs in her career. After she opened up about her personal struggles in different shows last year, her popularity skyrocketed. People loved her honesty and also felt for her because of everything she had been through. Hina Altaf is someone who speaks her mind which is why people find her Instagram account interesting.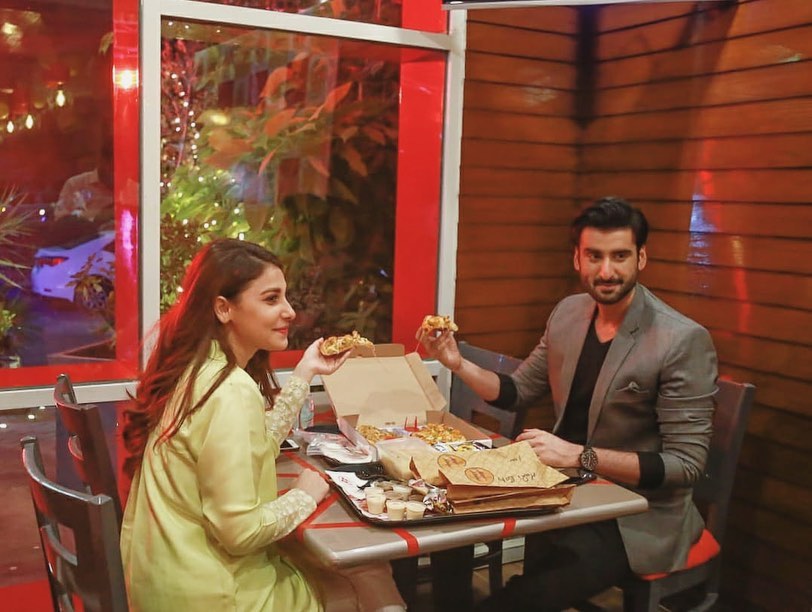 Hina Altaf's posts on Instagram are sometimes the most random ones. She doesn't believe in looking all glammed up for all her pictures. Once she even posted a video in which she took off all her make-up to show her critics that she wasn't just someone who looked pretty because of all the make-up. After getting married to Agha Ali, she continued to post fun and candid pictures. She is definitely one of those celebrities who keep things real on Instagram. Hina Altaf's Instagram account is fun and happening.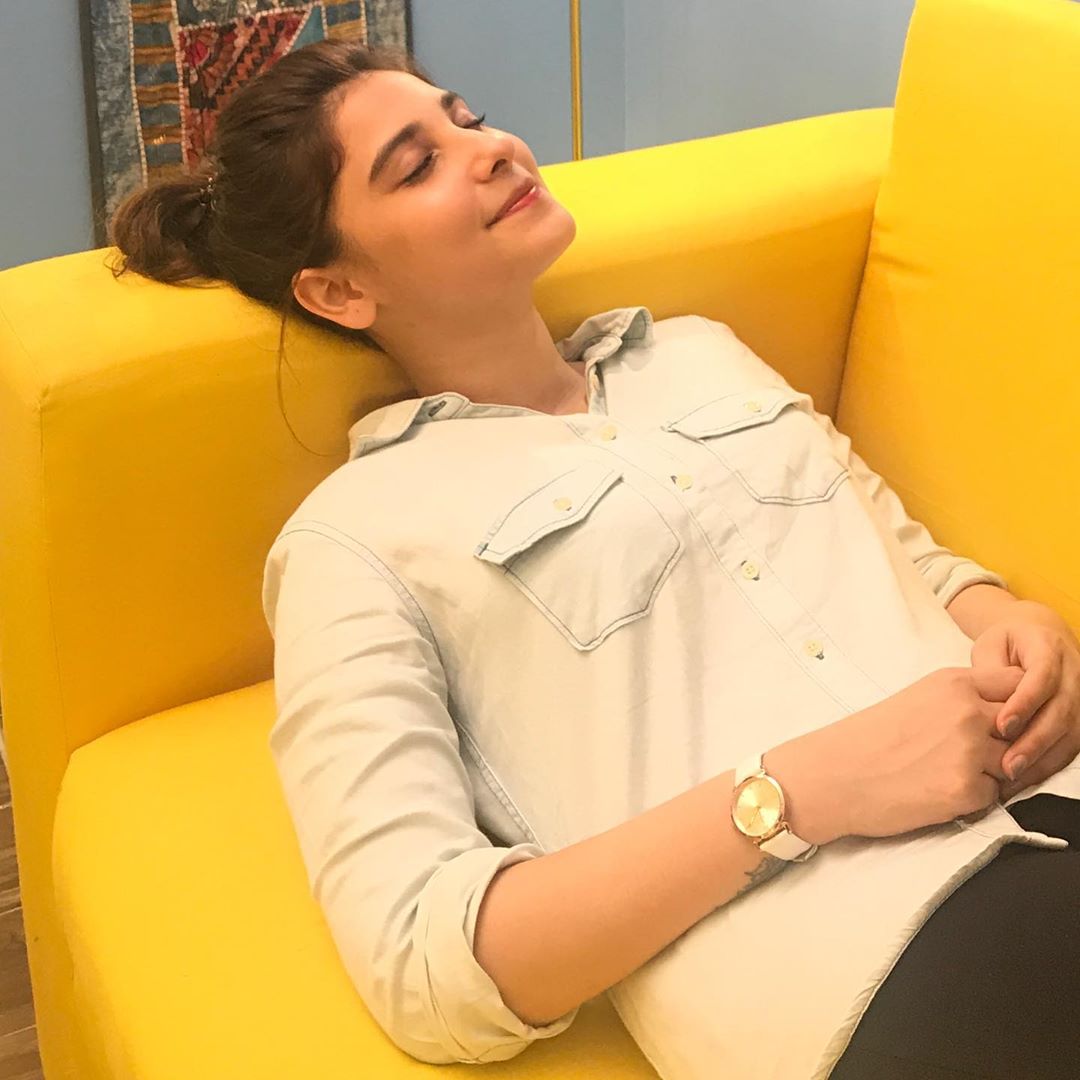 Atif Aslam – 5.2 Million
As is evident from this list, female celebrities are way ahead of the game when it comes to having a fan following on Instagram. Atif Aslam is the only Pakistani male celebrity who has more than 5 million followers on Instagram. Atif Aslam is popular all around the world since his soulful voice is heard wherever people listen to Urdu music. Atif Aslam's voice and his songs made people follow him on Instagram. They obviously wanted to see more of their favorite singer which is why they started following him on Instagram.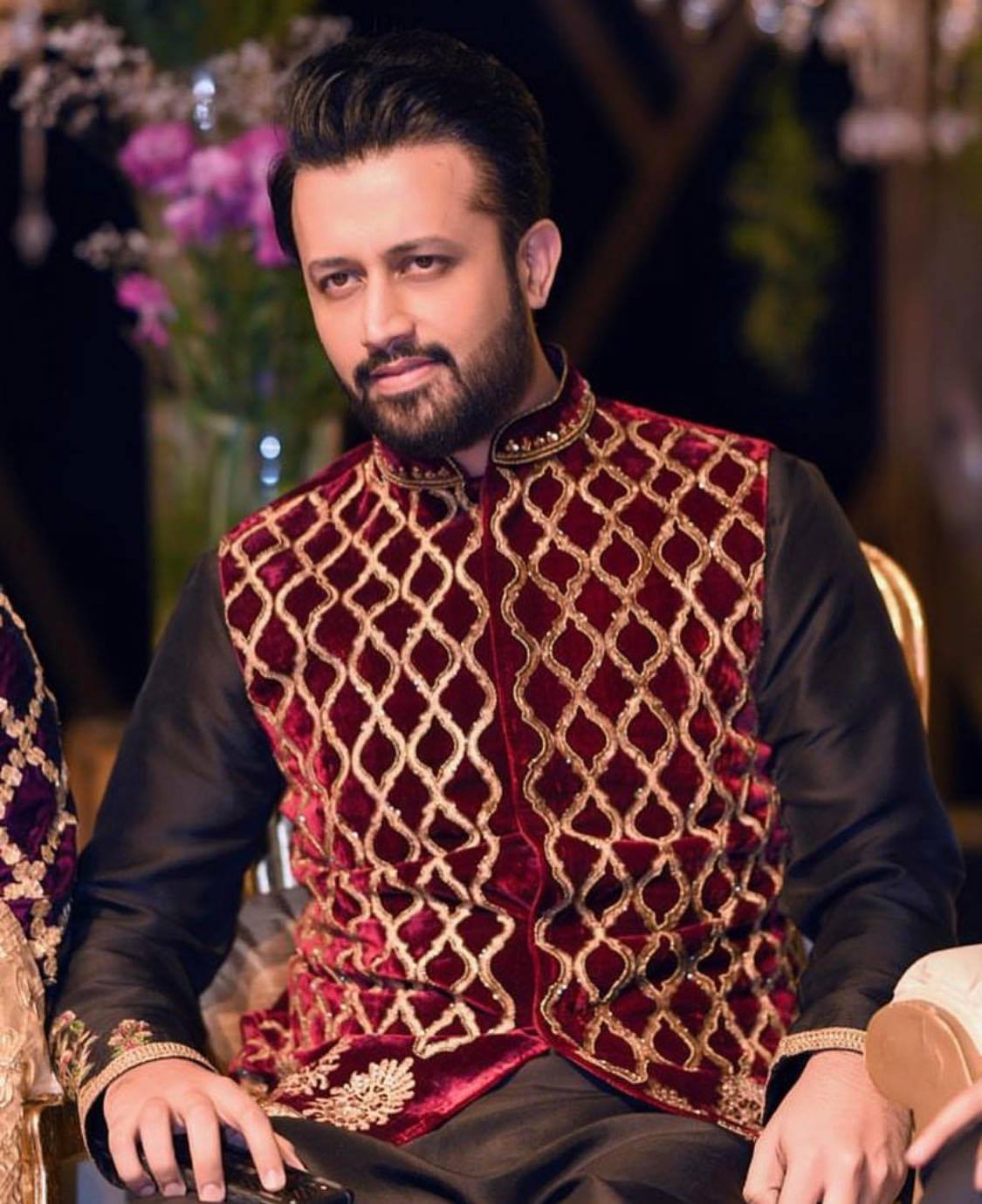 Atif Aslam is not as active on Instagram as some of the other celebrities on this list but he makes sure that he uses this platform to make all the important announcements. He often shares his love for his wife on Instagram, such posts in particular are quite emotional. Sometimes he posts pictures with his son as well. It is amazing that he managed to get such a following without even trying.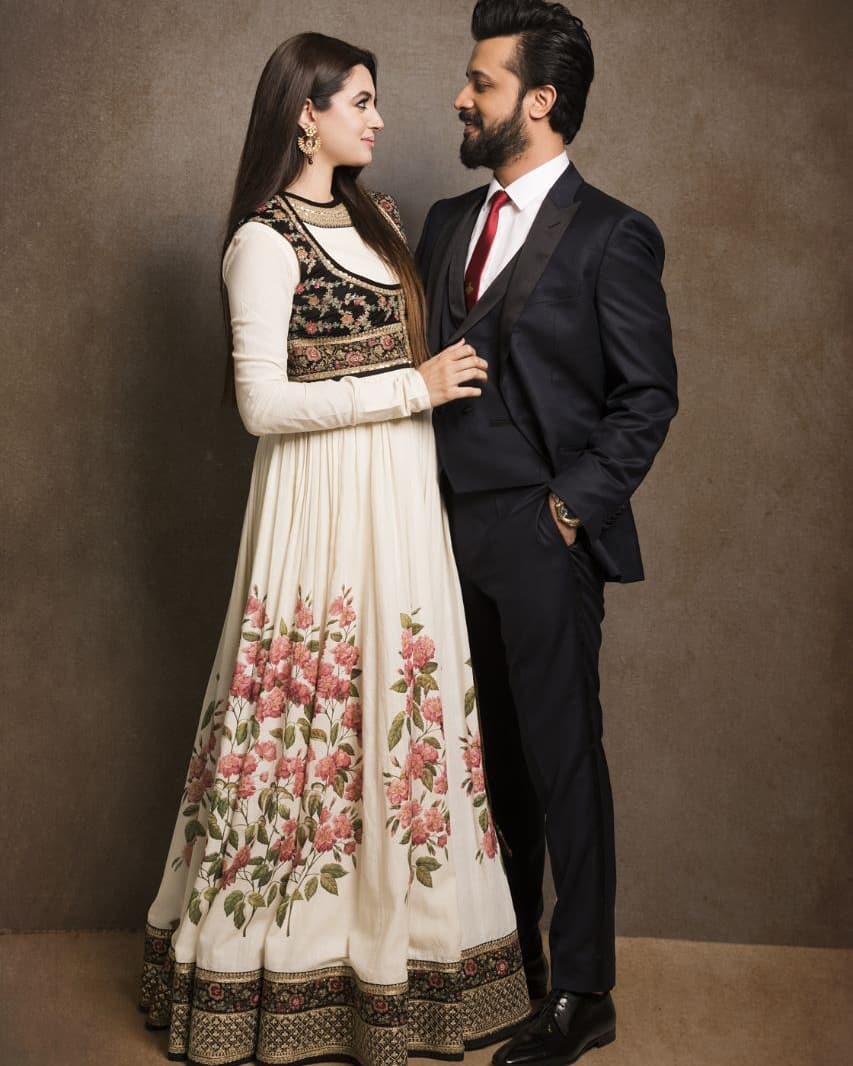 Iqra Aziz – 5.2 Million
Iqra Aziz proved her mettle in the field of acting by mesmerizing the viewers with her performance in drama serial Ranjha Ranjha Kardi last year. She also played the lead in the hit Ramazan special Suno Chanda. Last year, Iqra Aziz faced a lot of criticism as well because of which she even turned off the comments under her posts on Instagram. People were constantly leaving hate comments due to her relationship with Yasir Hussain. Now that the couple is married for almost a year, people no longer criticize them the way they used to.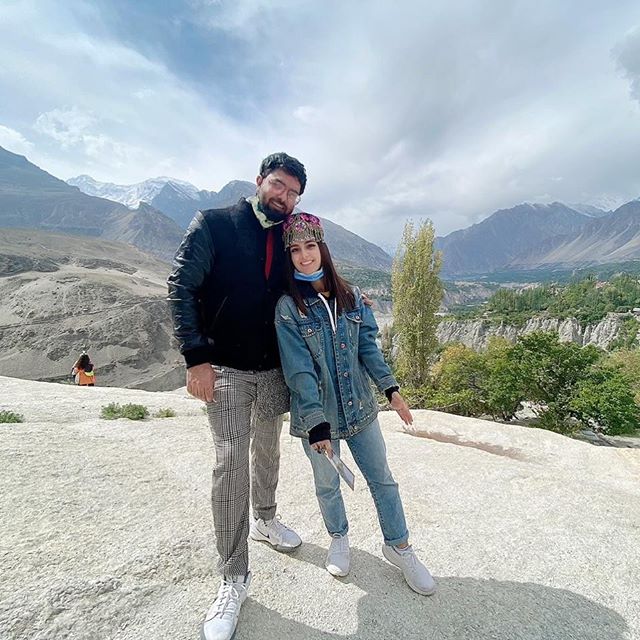 Iqra Aziz has lately sported some of the best formal looks after she got married. Most female fans love her formal outfits and different make-up looks. However, Iqra does not bank on glamour to get attention from her fans.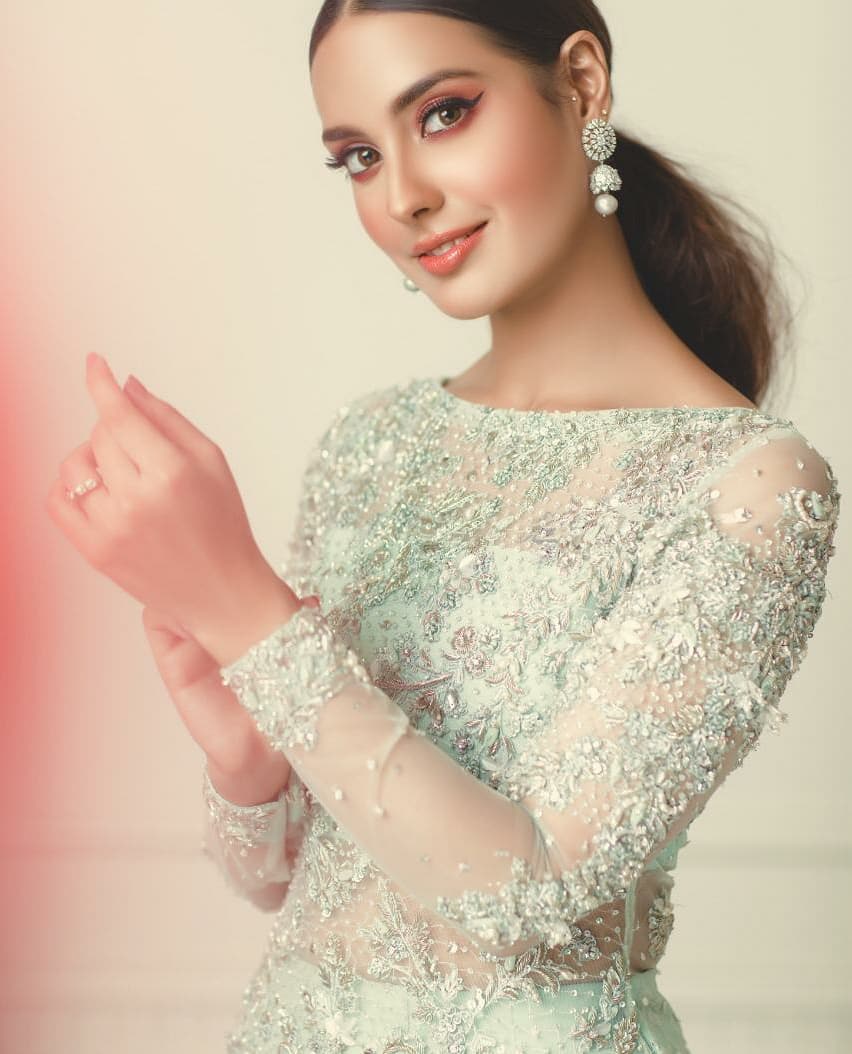 These 10 Pakistani celebrities have the most fan following on Instagram. It is interesting to note that young female celebrities are more popular on Instagram. Other Pakistani celebrities such as Urwa Hocane, Maya Ali, Momina Mustehsan, Mehwish Hayat, Sana Javed, Imran Abbas, Ali Zafar, and Ayesha Omar too have more than 4 million followers on Instagram.
What do you think is the reason why people follow these celebrities more than others? Were you surprised to see the numbers? Share your opinions in the comments section.