Muqabil is turning out to be one of those outstanding plays which keep you glued to your television screen right from the get-go. It is the kind of drama you look forward to watching all week and when it finally airs you feel like it ended too soon! I am beyond sold after watching these 12 amazing episodes of Muqabil which were not only meticulously creative but also extremely engaging. Tonight yet again Arman and Pareesa's scenes alone were enough to bowl me over completely, Mohsin Abbas Haider in particular was faultless in all the scenes although all these scenes had completely different demands. All his interactions with his friend, his mother, his father and Pareesa gave him tons of room for performance and he made the most of all these opportunities. He was particularly impressive when Arman got upset and wanted to know who had abused Pareesa. This scene was also very well written and directed. The clarity with which all these characters have been written and translated on screen makes them few of the most interesting characters we have seen on screen in recent times.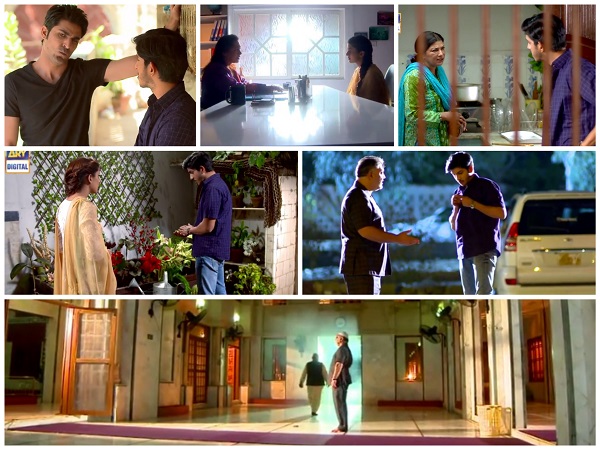 The psychiatrist asked Pareesa to share her secret with Arman, a development which was definitely refreshing! Watching Pareesa trying to make this marriage work and the manner in which this big change in her personality has been handled is truly commendable. She is not doing this because she has no other choice but Arman's love won her over and since she is a good person at heart she does not want Arman to get hurt over and over again. Pareesa got married because she did not have a choice and she could not think of any other way to punish Mahmood and her mother. Although she does not admit that it was the reason why she married Arman but it was quite evident that this was her main purpose. Her conversation with her mother however clearly showed that she knows better now. Everything that the viewers saw later on also showed that she wanted to make this marriage work and Arman's feelings mattered to her. I also feel that she has fallen in love with Arman but she does not want to explore these feelings probably because she is too scared of loving anyone because everyone who she loved and trusted betrayed her whether it was her parent or Mahmood sahab. Kubra Khan is also a phenomenal actress who has breathed life into a very difficult character.
Mahmood found out about Pareesa and Arman's conversation by the pool side from Shehnaz's friend and that is when he decided to plead his case in front of Pareesa and also tried to create doubts in his son's mind by saying that Pareesa might have psychological issues. Asif Raza Mir was the perfect choice for playing this character; he is brilliant and convincing in every single scene. Tonight, for a change I even enjoyed Arman's mother's scenes because of the way she changed her tone and attitude whenever Pareesa was around. I found her behavior realistic, although she does not like Pareesa at all but she knows she is madam's beti and she cannot be rude to her.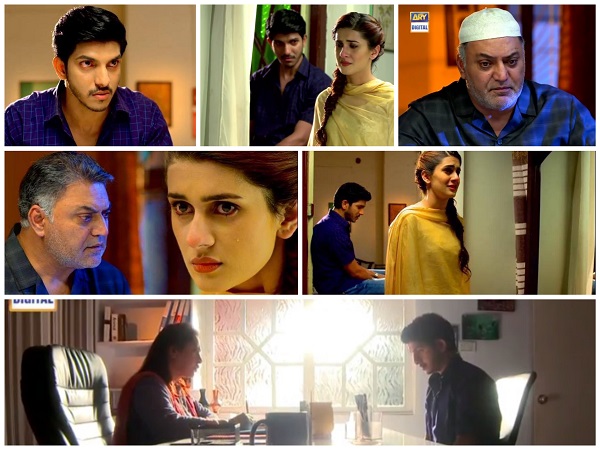 Although Arman's meeting with the psychiatrist was somewhat abrupt but whatever she said to him was right on point. Also, this episode couldn't have ended on a higher note. This was my most favorite episode of Muqabil which I have already watched twice!! The director Ali Hassan deserves tons of credit and appreciation for making every scene count. The background music, the lighting and the camerawork couldn't have been better. This episode was also one of the best episodes of Muqabil because every single scene added something important to the story. This drama never ceases to impress its viewers, now we have something completely new to look forward to. It was great watching a victim share the truth with her partner and it will be even more great watching her partner stand by her side.
How many of you watched this latest episode? Don't forget to share your thoughts about it.