Fast-paced, thrilling, and skillfully executed; tonight's episode of Mushk was a complete package. The writer Imran Ashraf has outdone himself while handling all the tracks by making sure that each one of these tracks is taken forward at the same pace. Aehsun Talish's skillful direction made tonight's episode even more thrilling. He kept the suspense alive in every scene and made sure that all the situations were shown convincingly without making them overdramatic. Since Mushk has some of the most heavy-duty dialogues therefore only it was really important that the directors and the actors gave the script the right treatment. Except for Zara Tareen, all the other actors delivered their dialogues effortlessly hence making them effective. Urwa Hocane in particular makes even the most complicated dialogues flow so smoothly because of the way she delivers them. The attention to detail in this episode was quite impressive.
Guddi's First Triumph
Guddi had done her homework right therefore it did not come as a surprise that she managed to execute her plan. Even though it has been well established by now that Guddi can make the impossible happen once she makes up her mind, even then the way Roshni's exit from the house was covered kept me intrigued and on the edge right till the end. There was a clear confusion in Roshni's mind till the last minute. I am sure, I am not the only one who was wondering if Roshni would actually be able to go forward with her plan. Her father's dialogues were meaningful and just like always Guddi said what was going through the viewer's mind. At that moment it was highly likely that Roshni could have changed her mind. Guddi made sure that Roshni did not pay heed to what her conscience was telling her.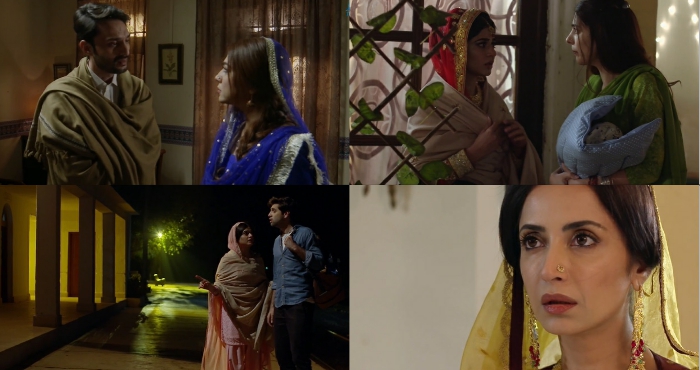 Once Roshni was out of the house and with the love of her life, she was less concerned about what she had left behind and more eager to get away from the situation she was in. Zulekha did not get the time to look for Roshni just yet since she was too busy covering up. The way Guddi celebrated her triumph was also covered intelligently; she recalled all those times when Zulekha has insulted her and was at peace that she had taken her revenge. This was obviously the first step forward! The screenplay was so engaging since there was no way to be sure whether Guddi will succeed or not. Even now, the viewers are left wondering whether Roshni and Saqib will get away with this or not. Sehar Khan translated Roshni's confusion and fear remarkably well on screen. Urwa Hocane was convincing as usual, she has been performing exceptionally well throughout.
Poor Adam
I felt for Adam more than ever today since finally, we got to hear what is going through his mind. He is trying to make sense of the situation, trying to understand how he ended up being 'fooled' like this. Imran Ashraf and Moomal Sheikh's performances, the camerawork, and the execution of these scenes made the different emotions these characters were going through come alive exceptionally on screen. For a few seconds, it seemed, Adam was actually happy to see Mehak as his bride. While he was trying to rationalize this situation in his own head, Mehak gave him a bitter reality check not knowing what he was going through. Mehak thinks Adam is a long term friend who is helping her out, she has no idea how he feels about her. Also, she is too occupied with her own problems to think about anyone else. Even though she looked and acted the role, her only concern was her child and his father.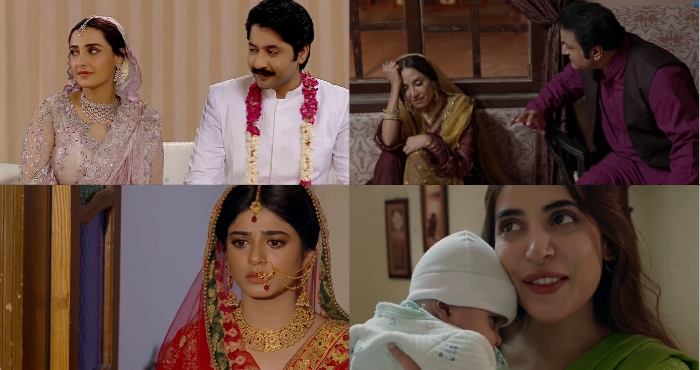 The question Mehak asked Adam and her concern for her child served as a bitter reality check for a man who probably got disconnected from reality for a few seconds. That is when Adam was reminded of his 'duty' as a friend and from there on he was more focused on the 'task' he was there to perform! This is obviously just the beginning; Adam will be faced with many more challenges in the upcoming episodes since Mehak is relying on him so much.
Shayan's Escape
Shayan finally managed to escape with the help of Muqaddar Khan's wife. This was another important development but I was surprised to see him going to the police because surely Muqaddar Khan exercises enough influence to get a clean chit from the police even after everything he has done. It was however good to see the wife getting back at her husband by helping Shayan escape. So, all along she was comfortable with her daughter getting married to Shayan, this was definitely surprising especially given the fact that she loves her daughter so much. But at the same time, her primary motivation for helping Shayan also happened to be her daughter.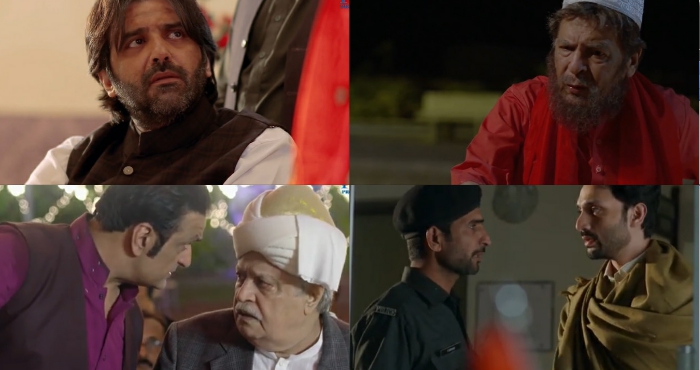 Final Remarks
Overall, tonight's episode had so much going for it and it proved that the story will get more intense and exciting as it progresses forward. I loved the picture quality tonight especially the way the marriage was covered. It seems like Qavi Khan's character will end up helping Saqib and Roshni for some reason. Zulekha managed to get herself out of a difficult situation with the help of her 'friend' but will she be able to figure out who helped Roshni? Will Roshni get married to Saqib and live a happy life? Most importantly, how will Roshni's move impact Mehak's life? The dada is already so scared of badnaami, will he push Mehak to marry Adam now that Roshni has eloped? He will entrust Adam with the difficult task of finding Roshni, I am waiting to see how Guddi will react to that since she does not hold back while speaking her mind with Adam. Will the police help Shayan or is this going to be another dead end? A lot of questions and so much to look forward to! I can't wait to watch the next episode.
Did you watch tonight's episode? Do share your thoughts about it.