Tonight's episode of Mushk focused a great deal on Roshni's return and laid down the foundations for some of the most important developments. Some of the conversations were stretched while there were others that contributed to the story. Just like every other episode of Mushk, this one too had clarity and while watching this episode, I didn't have to question the motives of the characters. Roshni's conversation with Adam could easily have been chopped down. Guddi didn't find out what happened even now and I am surprised that she isn't even curious. I am waiting to find out how this particular aspect of Guddi's track is covered in the upcoming weeks. Adam is turning out to be the savior who everyone seems to love but he cannot get the only woman he loves to feel something more for him than respect and perhaps some likeness. Mehak continues to be the only character that tends to be annoying at times. All the other characters are brilliantly etched-out. It seems like Roshni might fall for Adam as well! The camerawork in the last scene was confusing at times especially when Guddi and Adam were having a conversation.
Roshni Is Back
A lot of screen time was dedicated to covering Roshni's return but unfortunately, there wasn't a single conversation between Roshni and Guddi. Roshni felt guilty and did not have the courage to go back to her house. Her mother promised Mehak that she was going to be gentle with her but even then, she wasn't as gentle as it seemed like she would be when she was crying for Roshni. Her reaction however was easy to relate to and logical. It is always great to see leading men in Pakistani dramas that are intelligent and sensitive at the same time. Adam is one such hero who is intelligent enough to understand the ground realities but at the same time cannot help loving Mehak.
Although Roshni's return was covered in detail, she did not meet her dada which was rather odd. Dada was the one who entrusted Adam with this responsibility therefore he should have been part of this episode. Instead of showing the long conversations which highlighted Roshni's state of mind, some scenes should have been dedicated to Roshni's interaction with the other characters. She did not even meet her father. Sehar Khan performed well tonight especially given the circumstances. She did not just have a lot of dialogues but most of the time she was shown crying. Her expressions and dialogue delivery were on point. Adam is the kind of man any woman would fall in love with but will he fall in love with anyone else other than Mehak? My favorite dialogue from Roshni and Adam's conversation was the one explaining how well Adam understood why Roshni made this foolish move.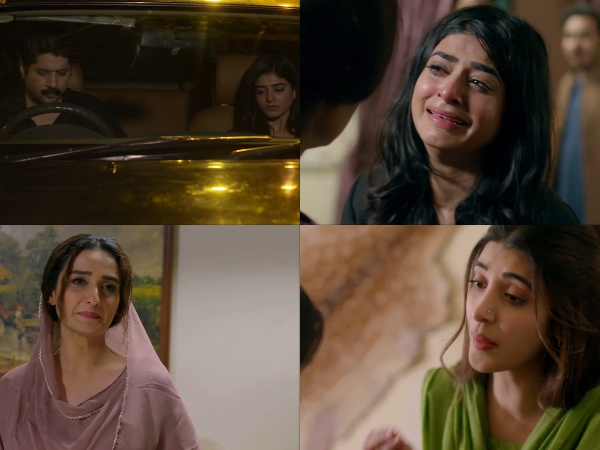 Adam and Guddi
Guddi is definitely in love with Adam but she makes sure that her feelings for Adam do not get in the way of her actual mission! I am glad that Adam told Guddi directly and bluntly that he did not have feelings for her. Unlike Mehak who has still not been able to tell why Adam has been doing all these 'favors' for her, Adam understands why Guddi is constantly calling him and wants his attention. Even though Guddi is in love, her primary personality has remained the same. Adam is convinced that Guddi is selfish and she does not feel the need to apologize for her selfishness. Just like Adam she is fully aware of her strengths and weaknesses.
Adam's dua truly resonated with me; it was beautifully penned down and made perfect sense. After all, the situation is such that he cannot even ask God to make Mehak fall in love with him. His interaction with the beggar however ended on a strange note! Imran Ashraf makes Adam's sincerity shine through. Since he has also penned down the character, no one could have translated it more convincingly on screen, the way he has. Urwa Hocane is equally convincing in a not-so-likable yet interesting character.
Shayaan's Track
The Peer sahib gave Shayaan his blessings and the preparations for the wedding started in this episode. The way Shayaan looked at Muqaddar Khan when he made that remark about being rewarded for some 'neki' he had done, said a great deal about his actual feelings. Surely someone like Muqaddar Khan is incapable of doing any 'neki'! Yet, he makes such remarks so often which basically goes to show how highly he thinks of himself and he does not even realize how he is sinning. Adam is making preparations for Mehak to meet Shayaan therefore we might get to watch a showdown sometime soon.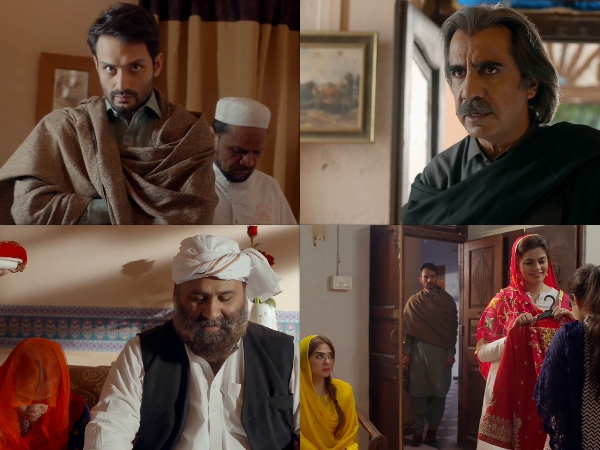 Final Remarks
Zulekha's husband is getting better and she will be turning to doctor Rana once again in the next episode. The preview of the next episode suggested that there will be some major developments in this particular track. There is so much to look forward to. Although I find Mehak's track and her character not the least bit likable, I am definitely waiting to see where this track is headed. That is the biggest strength of Mushk, all the tracks have enough going for them to make the viewers look forward to more.
Did you watch tonight's episode of Mushk? Do share your thoughts about it.