This latest episode of Mushk was emotional and meaningful. The story moved forward considerably with Adam and Guddi in particular facing the most bitter truths of their lives with the utmost courage. The screenplay and performances were impressive as usual. The writer has intelligently highlighted the issue of child marriage even though this drama was never promoted as an issue-based drama. The scenes covering Shayan and his cousin's interactions are always really disturbing which makes them even more impactful. I truly appreciate the overall approach of the writer while penning down the script; he has been really 'forgiving' and not judgmental while etching-out the characters. There is a sensitive side to most of these characters and a backstory which in some way justifies their present behavior.
Moving On….
The opening scenes of this episode showed that Adam was now willing to move on. In the previous episode, he asked Allah to give him the courage to accept reality and move on. In this episode, it was almost as if his prayers had been heard. Even though this is not going to be an easy transition but Adam made the first step towards that direction, by giving his sister many of those things which he had been buying for Mehak for all these years. This was such a meaningful way of showing that Adam was more willing than ever to accept the fact that Mehak did not need his love and affection. Adam's interactions with his sister have always been heart-warming. Imran Ashraf makes sure that the love Adam feels for his sister comes alive on screen in these scenes and the actress playing the sister's role performs really well in all these scenes. Adam's concern for the people he loves is perhaps his most dominant personality trait which enables him to put his own feelings and needs in the background.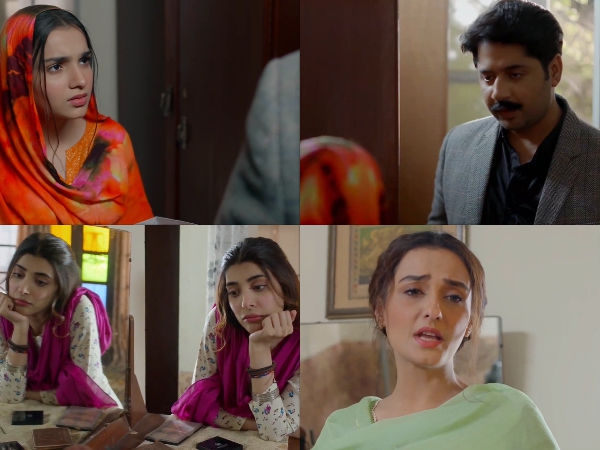 Adam was not his feisty self tonight while interacting with Guddi. He did not have the energy to confront her the way he always does. So much so that he asked her beforehand to take it easy! All these situations made it easier for me to relate to his pain. When he was driving Mehak to Shayan, he knew that he was the one these women were relying on and therefore he was gentle even towards Guddi. His point of view must have changed altogether after listening to Guddi's conversation with her mother.
Guddi's Sensitive and Vulnerable Side
Mehak also took a big step forward tonight and for the first time, she actually looked happy. The entire plan was such that no one had a reason to doubt Adam or Mehak's intentions. There was another first in tonight's episode; Guddi being happy for Mehak! For the longest time, we have seen Guddi deriving pleasure out of Mehak's misery therefore it was good to see her supporting Mehak in this episode. The way Guddi defined khushi and ghum was superb! These dialogues were the best ones from this episode.
Guddi's meeting with her mother was extremely emotional. This was another scene that showed the vulnerable side of a character who appears to be really strong on the surface. Guddi represents many women like her, who earn for their families yet they are not welcomed in their own houses. Even though most often it seems like Guddi does not care about anyone else except herself, the fact is that the only people she is truly looking out for are her parents and sister. Perhaps, being in control of certain situations is the only way she can feel good about her life. That is why she has a difficult time letting go of what Zulekha did to her. Someone like her who is completely capable of having her own way in such circumstances is completely helpless when it comes to her own family. Like any other person, she also wants love and acceptance from her family members but she is clearly not getting any of that. This journey to Shayan's haveli was perhaps the best part of this drama so far. The dialogues and the situations were written brilliantly. Urwa Hocane, yet again, completely owned her character.
Shayan's Track
Shayan's track is being taken forward convincingly. Muqaddar Khan is intelligent enough to gauge that even now Shayan can back off from his commitment. He continued to put pressure on him through his brother-in-law and did not invite too many guests to the wedding. This entire track shows that there is nothing right about marrying a young child to a grown-up man. While this drama has men like the brother-in-law, Muqaddar Khan, and even Dr. Rana, there are also men like Shayan and Adam who know the difference between right and wrong. These men are also sensitive and responsible. Shayan's reluctance to go ahead with this marriage was translated on screen brilliantly by Osama Tahir. Mehak will reach the haveli at the right time, it remains to be seen how Muqaddar Khan will react when he finds out the truth. Will he kill Shayan?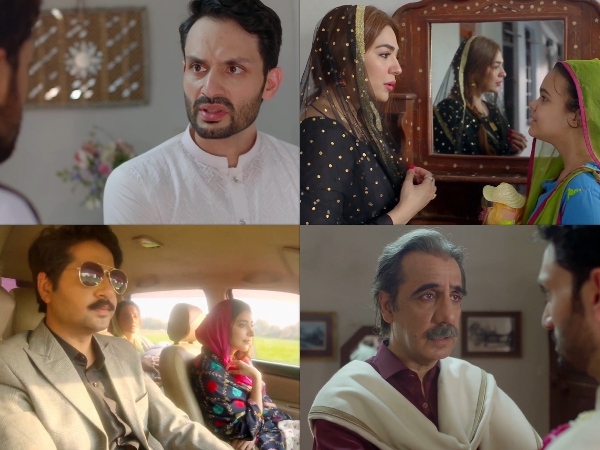 Roshni Asks For Forgiveness
Roshni finally met her father in this episode and asked him for forgiveness. His aggressive reaction served as a warning to Zulekha who was clever enough to figure out that her husband is now well enough to react in such a manner. There is a difference between his personality now that he knows the truth and is feeling better. Dr. Rana is madly in love once again and this time around too he is letting a woman use her! It is upsetting watching a doctor with such a casual approach towards his profession. He has always put his love life above his professional life. Even when he was with Zulekha, attending to her needs was always more important than looking after his patients.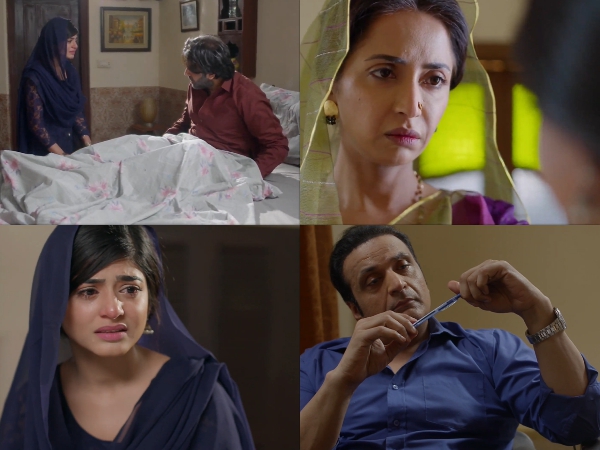 Final Remarks
Except for Shayan's brother-in-law's scenes, all the other scenes were brilliantly written and executed. The story has taken yet another interesting turn and anything is possible at the moment. It is highly unlikely that Mehak will get her happy ending. Guddi's dialogues about khushi also suggested that happiness is short-lived! I am waiting to find out what happens next.
Did you watch tonight's episode of Mushk? Do share your thoughts about it.