This was another well-paced episode of Mushk which focused on all the tracks. The story has taken an exciting turn, and there are so many important decisions that will be made in the upcoming episodes. The only person completely missing in action right now is dada. Mehak is for now only relying on Muna for advice and in the upcoming episode, she will finally make a definite decision. Adam shared the truth with his mother and this particular aspect of the story was handled a little too lightly. Adam and Guddi's opening scene was one of the best tonight. Apart from that Chaudhry's scenes gave me goosebumps; kudos to Hassan Ahmed for playing this character so well. The strongest part of the script has to be the clarity with which the story has been taken forward and the focus has remained on all the tracks. At this point, it feels that the story will start wrapping up gradually so that all these tracks can have a convincing ending.
Adam and Guddi
Adam and Guddi's opening scenes were penned down and acted-out brilliantly. Guddi's dialogue about what love really means was right on point! This was her way of telling Adam that they were meant to be together since they were both giving each other the love they never got. Adam is a lot like Moosa from Raqs-e-Bismil when it comes to falling in love – always in denial! For him, love means respecting someone and being there for that person unconditionally. When his mother asked him if he had a liking for Guddi, his answer said a great deal about his character. Unlike Moosa, he is a kind person, and playing the savior comes naturally to him. Urwa Hocane and Imran Ashraf's on-screen chemistry makes you root for this on-screen couple. The writer has done a commendable job of making the viewers understand why these two eventually fell for each other. Even though Guddi is in love with Adam, she is more than willing to accept his love for Mehak. She told him that she was going to help him in whatever way she could. Guddi is gradually changing into a completely different person; she is willing to help someone out without expecting anything in return.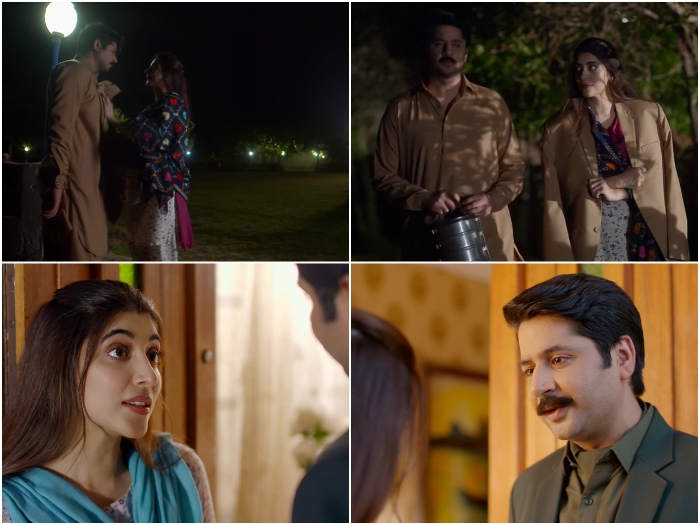 Adam finally told his mother everything but this scene was executed too casually just like the scene in one of the previous episodes in which Mehak revealed the secret to Adam. His mother was not shocked enough and there weren't too many questions. No matter how nice someone is, digesting such shocking information so patiently is just not possible. However, it showed Adam's honesty and the kind of faith he has in his mother. Adam's scenes with his sister have always been my favorite; heart-warming and genuine. This time around too his sister understood what he was going through more than anyone else. I would have liked to see more of them instead of Mehak's conversation with Muna.
Time To Take Revenge
I was expecting Guddi and Chaudhry's scene to be darker but thankfully that was not the case. Chaudhry is thankful to Guddi and clearly attracted to her therefore he was gentle towards her. He was more eager to take revenge from those who had caused him harm. The first victim turned out to be Zulekha's brother and for obvious reasons, the writer is making us wait for his first confrontation with Zulekha. The doctor is mareez e ishq at the moment and it remains to be seen if he will be killed. Guddi seemed in control even though Chaudhry was a clear threat to her. Zulekha did not doubt Guddi for a second. I feel that after everything that happened with Roshni, she is not the same person anymore. I am especially missing dada because even if he is sick, he should have been in the picture tonight.


Mehak Makes a Decision
Finally, Mehak also decided to make an important decision; she wants khula so that she can finally move on. When she broke this news to Guddi, her expressions were priceless. Guddi knows that Adam will be more than willing to marry Mehak once she is no longer Shayan's wife. In this manner, however, Mehak will eventually get in touch with Shayan and hopefully, they can finally be together. She will make an even bigger decision in the upcoming episode, and that is when Adam will have to make a tough choice. Perhaps, this is how Adam will realize his true feelings for Guddi. He is in love with Guddi whether he admits it or not and he wants to make her happy. On the other hand, Mehak 'was' the love of his life, the only woman he only wanted to marry. I am eagerly waiting for his reply and his reaction.
Shayan seems to be in a bargaining position now that he is married to Muqaddar Khan's daughter. His dialogues suggested just that and pointed out a bitter reality of our society – definitely not one which is ever pleasing to hear! I am wondering how he will react once he gets the khula notice.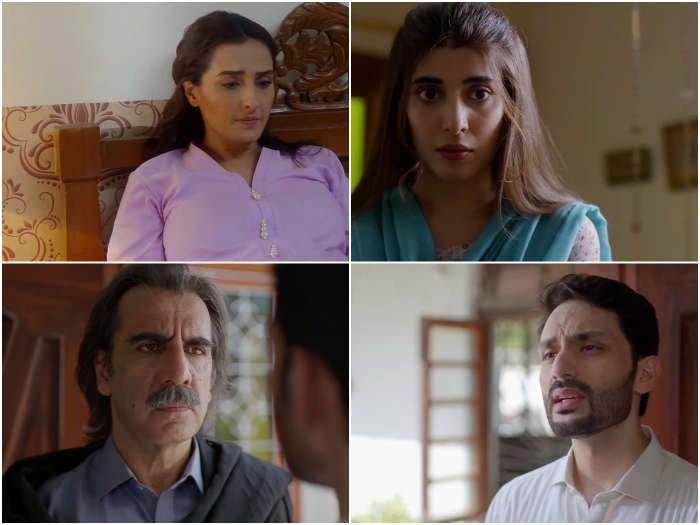 Final Remarks
The unpredictability of the plot and the element of intrigue continue to be Mushk's strengths. It is one of those few dramas that stay interesting right till the end. Although, I am slightly disappointed that Guddi never found out what actually happened with Roshni. Overall, however, the script has been well-put-together. I am looking forward to an ending that will be just as convincing, impactful, and gratifying as the drama has been as a whole. Urwa Hocane, Imran Ashraf, and Hassan Ahmed's phenomenal performances were the highlight of this episode. The love triangle has my undivided attention at the moment! Waiting to find out what happens next.
Did you watch tonight's episode of Mushk? Do share your thoughts about it.